Having a bad day? This is Poncho. He's a dog with Madrid's police force.
The very popular video was released last week by the city's police force. In it, Poncho performs all the actions of CPR.
So an officer goes down...
And Poncho immediately is on the scene, helping to keep his human's heart moving.
CPR cannot be performed by a dog (we think).
But all the same, people LOVED Poncho and his CPR practice.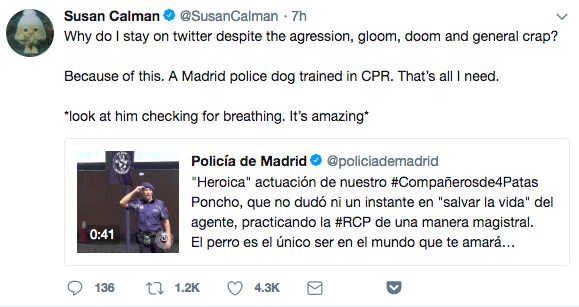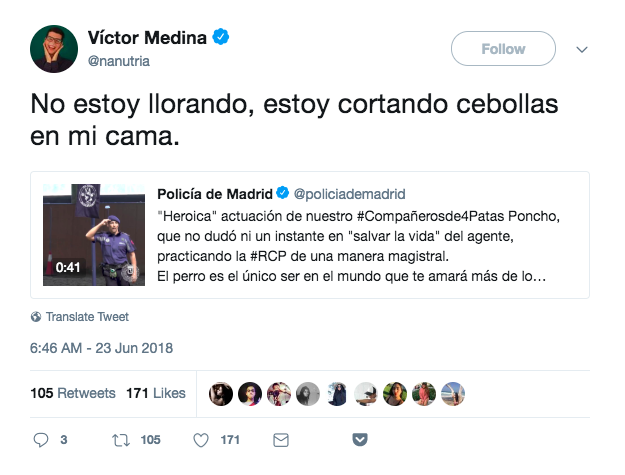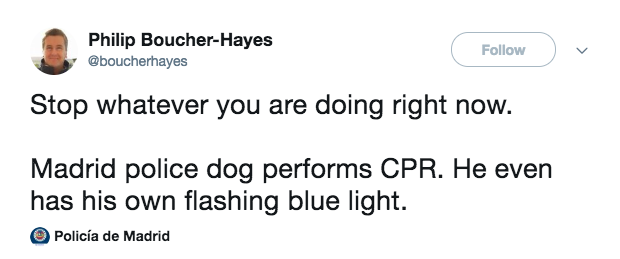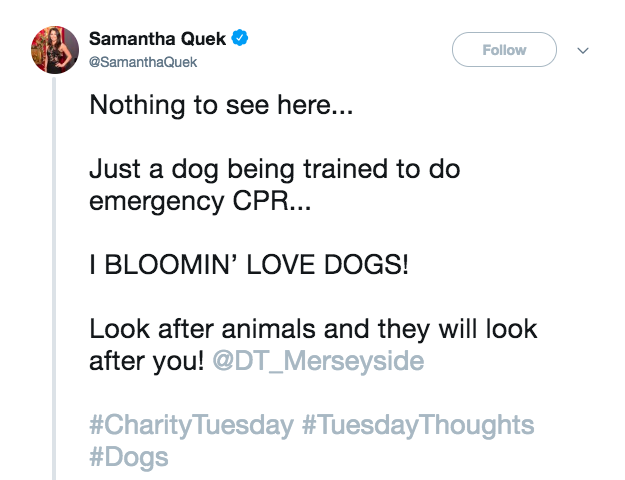 BuzzFeed News has contacted Madrid's City Hall for more information about Poncho.