Bono Says The U.S. Should Send Amy Schumer To Fight Extremism
"Holy shit," Schumer responded.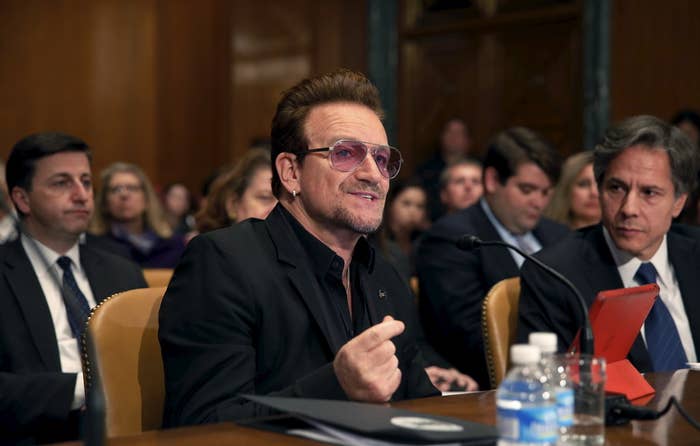 Bono has suggested sending comedians Amy Schumer, Chris Rock, and Sacha Baron Cohen to fight extremism.
Speaking before a Senate subcommittee panel, which included Republican Senator Lindsey Graham and United Nations Deputy High Commissioner for Refugees Kelly Clements, the U2 frontman explained extremism could be tackled through "laughter," Reuters reported.
"The first people that Adolf Hitler threw out of Germany were the dadaists and surrealists," Bono told the Senate Appropriations subcommittee. "It's like, you speak violence, you speak their language.

"But you laugh at them when they are goose-stepping down the street and it takes away their power. So I am suggesting that the Senate send in Amy Schumer and Chris Rock and Sacha Baron Cohen, thank you."
The suggestion she could be deployed against ISIS came as a surprise to Schumer, who had a typically succinct response.
The Senate subcommittee was meeting to put the final touches on a new spending plan, which may include steep cuts to international aid. Bono urged the committee members to instead consider a "Marshall Plan," similar to the relief provided to Europe in the wake of World War II, to devastated areas of the Middle East.

Meanwhile, reaction to Bono's comedy suggestion in the committee hearing appeared...mixed.
The woman behind Bono is clearly on board with the plan.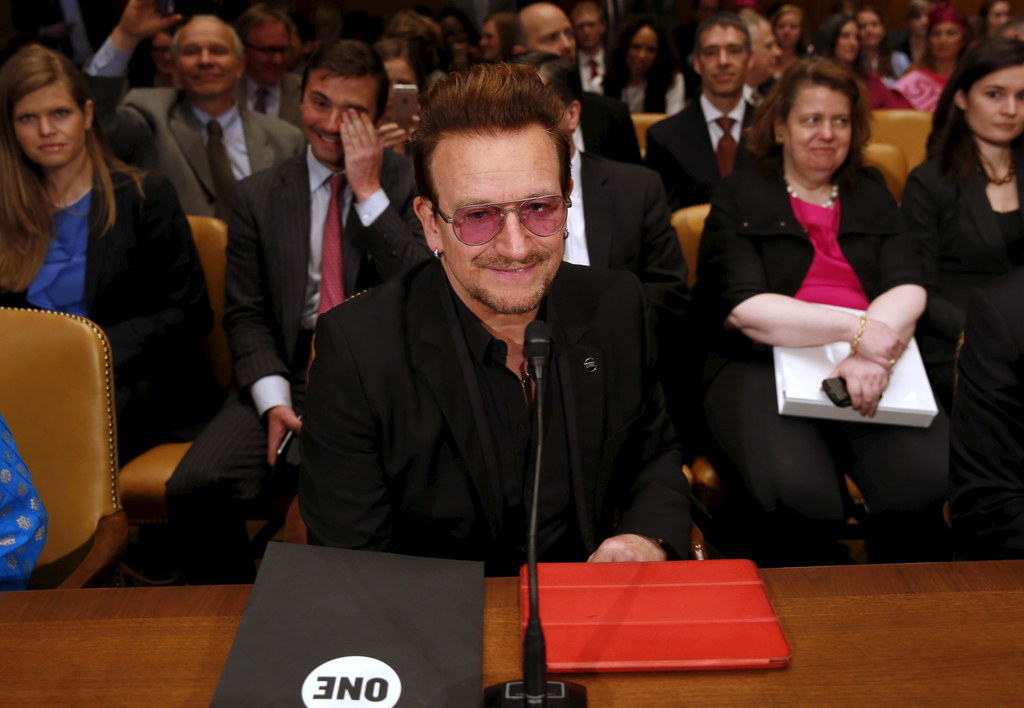 Former U.K. Shadow Foreign Secretary Douglas Alexander (he's the guy on the left) also seems impressed.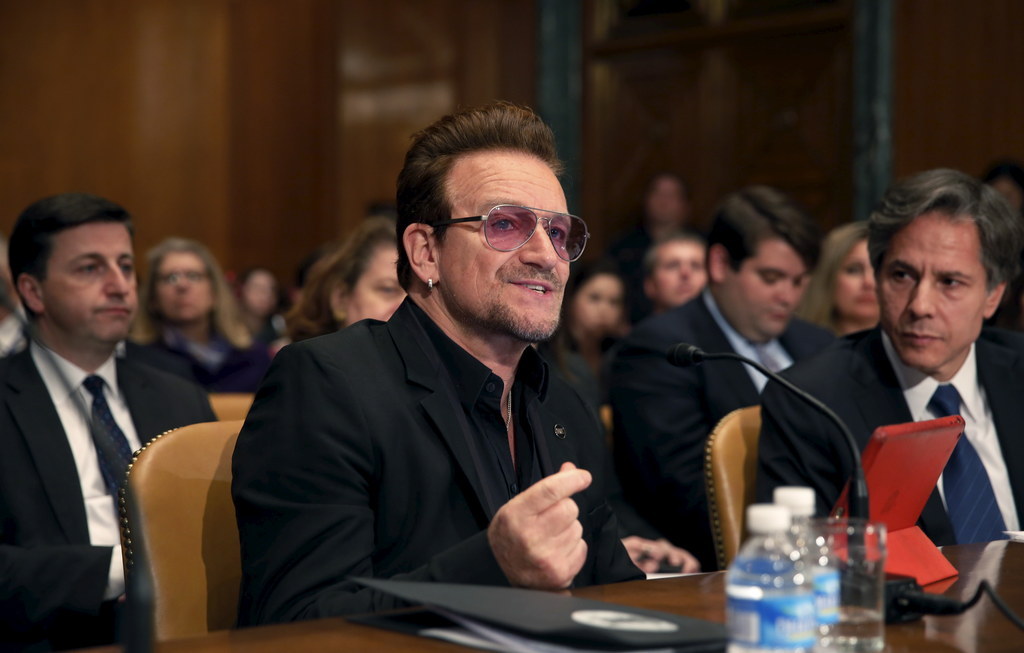 And online, the response was much the same.
No word yet from Baron Cohen or Rock on being deployed to Syria. If you want to watch Bono speak, the video is here: