Meet The Brits Who Floated A Giant Inflatable Baby Trump Over London's Parliament
The ~special relationship~ is doing well.
Good morning. Welcome to Britain, where a giant baby President Donald Trump was floated outside parliament.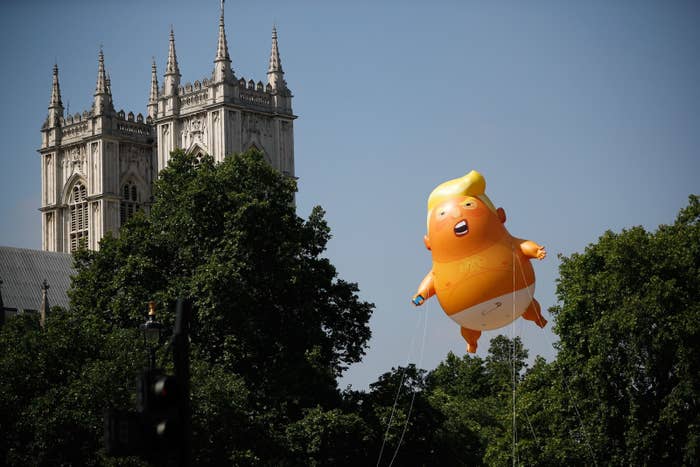 The inflatable baby — which is about 20 feet high — was the idea of a bunch anti-fascist art activists.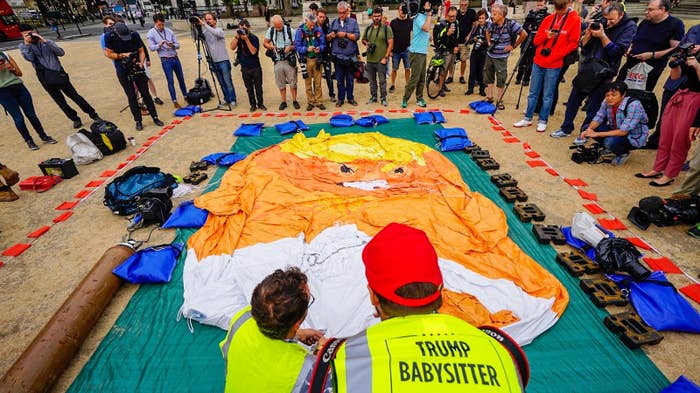 They came up with the idea back in December and have spent months crowdfunding and getting permissions from London authorities for today's flight.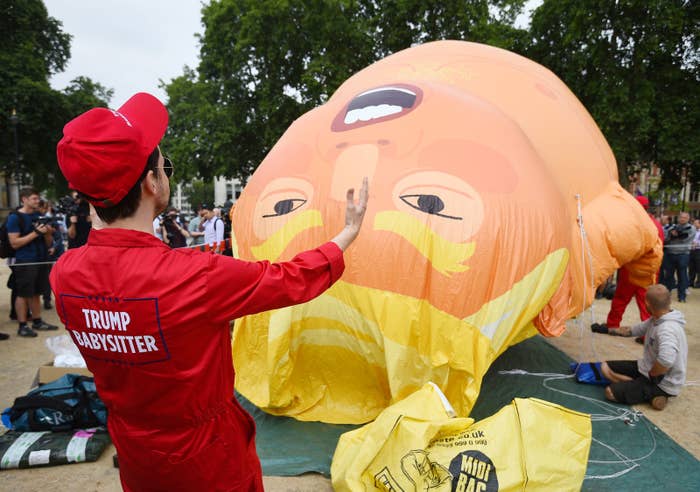 "The difficult area has been getting the permissions," spokesperson Daniel Jones told BuzzFeed News.
After crowdfunding £16,000 to get the project (literally) off the ground, it appeared that London's mayor, Sadiq Khan, wouldn't let the baby fly. But he relented after 10,000 people signed a petition in favour of the baby.
"We're using humor to make a serious point and draw attention to the racist, xenophobic policies that are rising in America," Jones explained.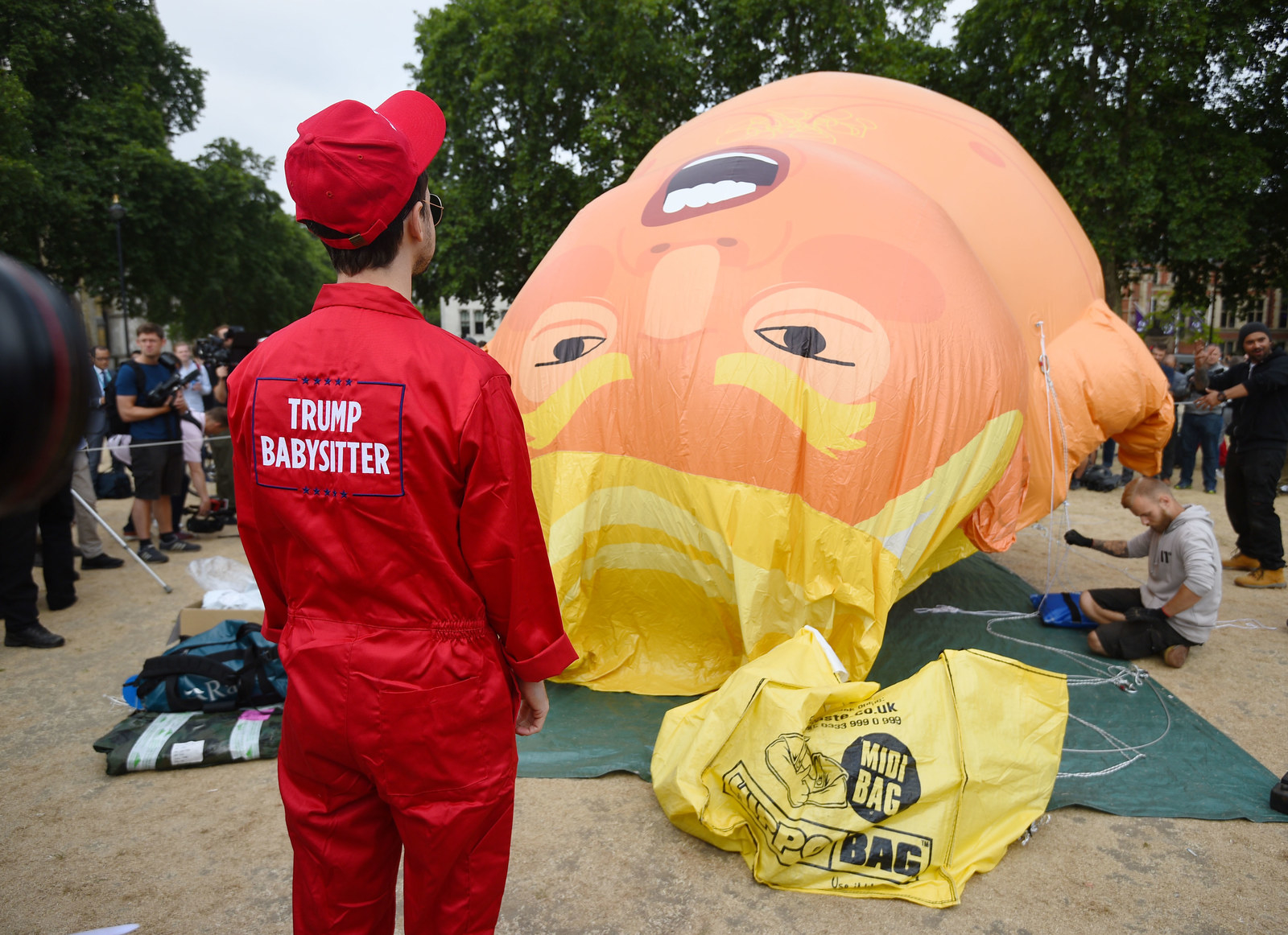 "It's a caricature in the vein of British caricature that we've had for hundreds of years," Jones said.
"He is a man who is really quite odious in many ways and quite unbelievable that he has managed to make it to the presidency."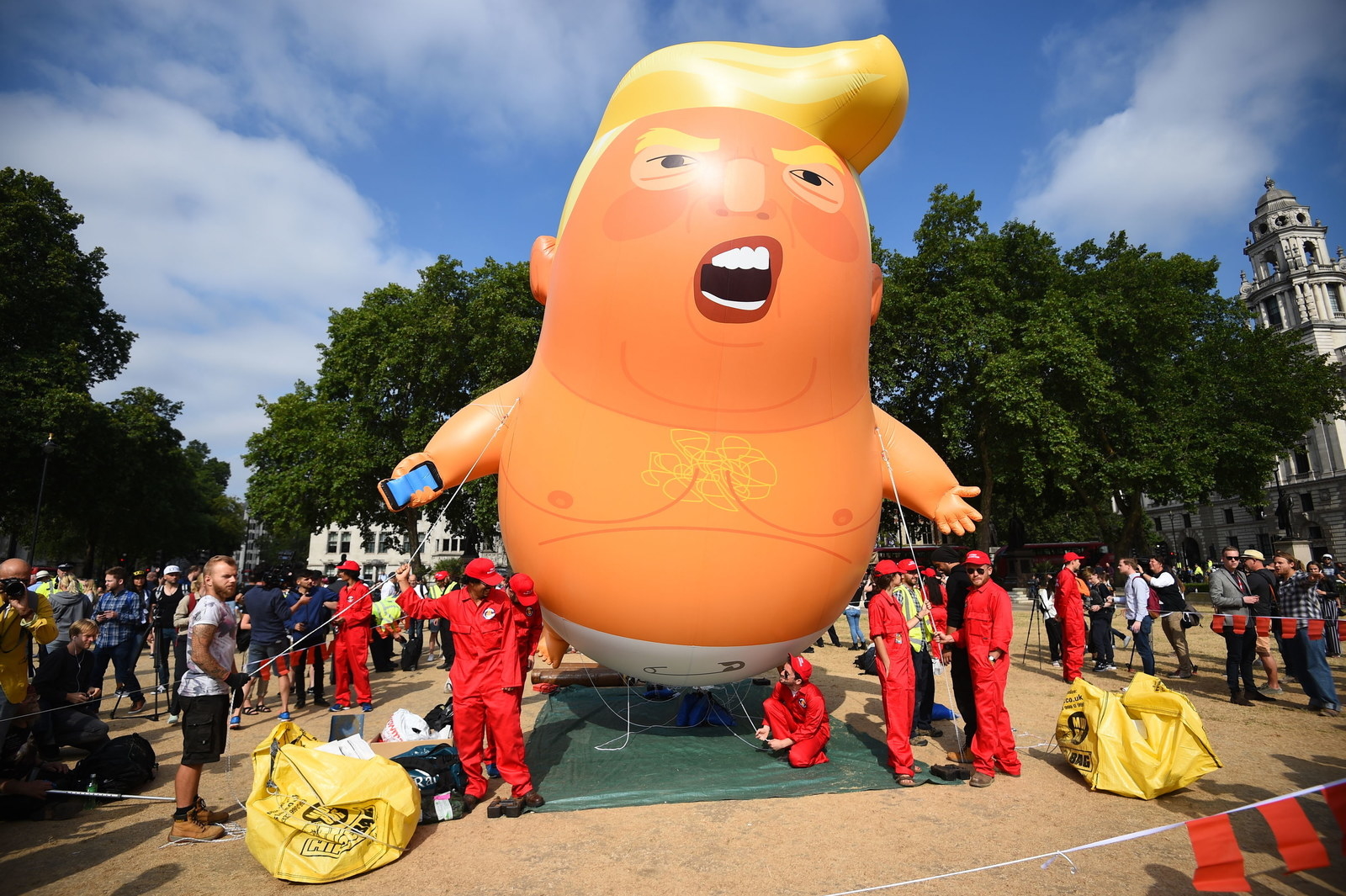 Max, one of Trump's babysitting crew, told BuzzFeed News the baby was about "telling Donald Trump that he and his politics are not welcome here".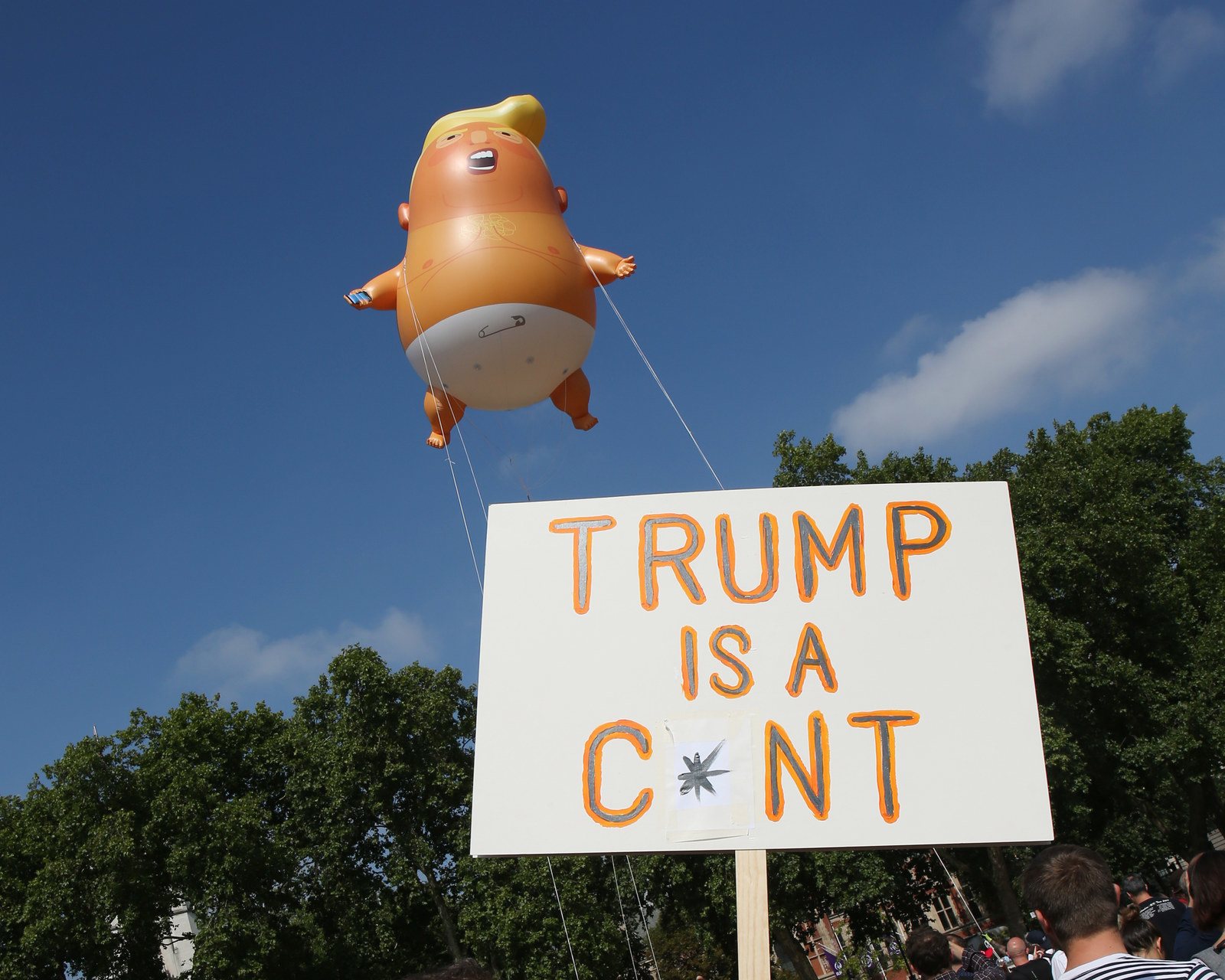 "The baby is an unmistakable sign to Donald Trump for just how the British public sees him — that is a vicious, tempestuous, self-obsessed child."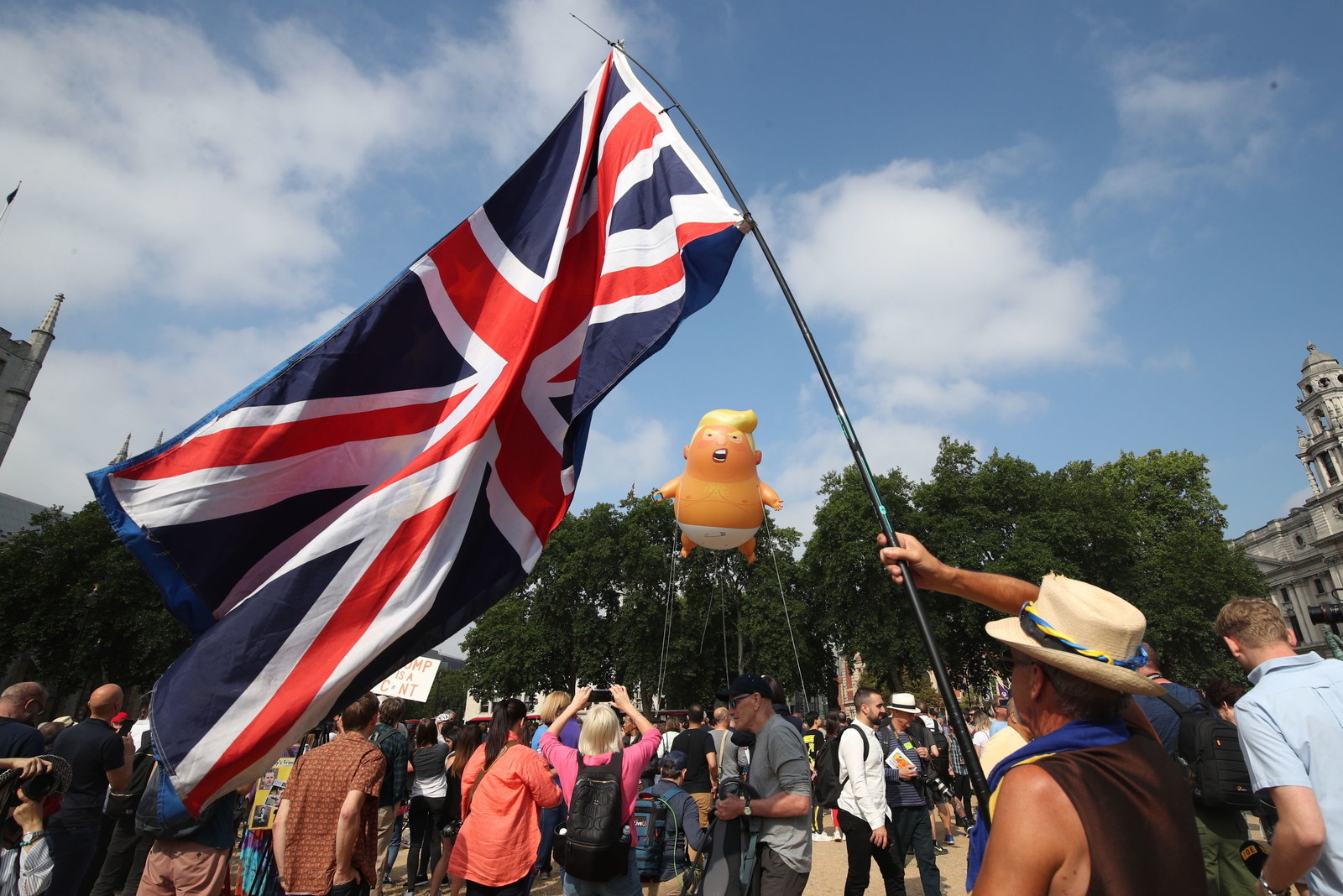 People loved the balloon.
"It's hilarious and shows British humour at its best, I think," Sinita, from Stratford in London, told BuzzFeed News.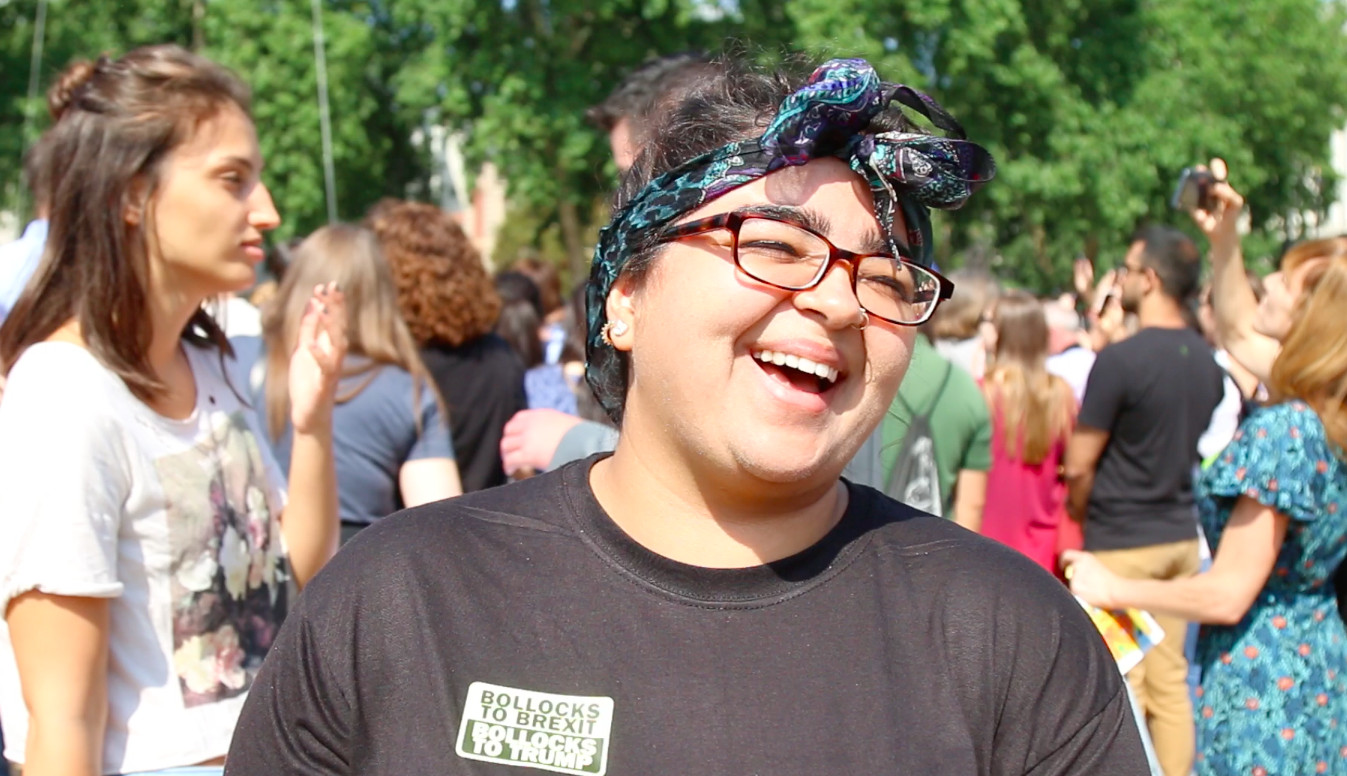 "It's just really funny. Tiny hands, little phone. It's great," Jonny, from Bethnal Green, London, said. "We hate Trump but we love America."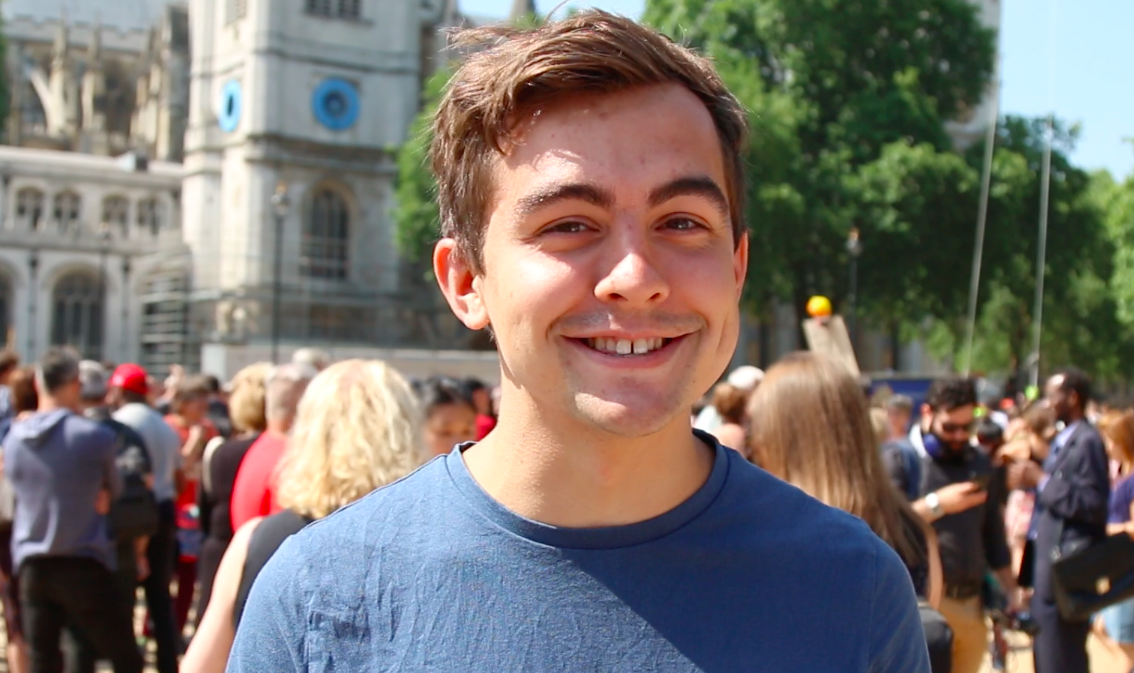 Everyone hoped that the president himself would see the baby. "What we know about the president is that he's a social media addict," Max said.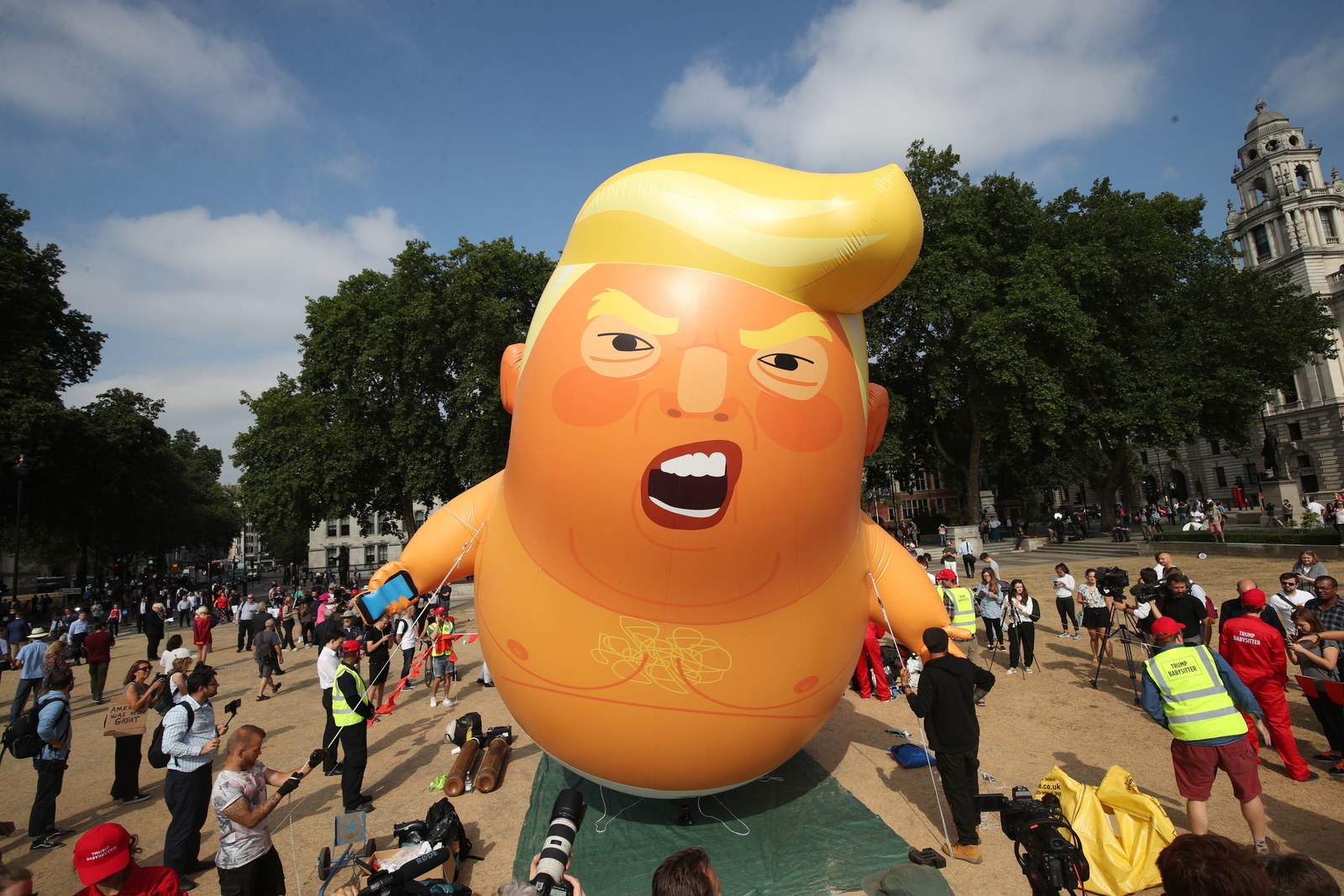 "I think he's going to see it if he's watching whatever news programme he does after he gets home after a busy day of playing golf in Scotland."
Welcome to the UK, Donald Trump!