On Monday the international photo agency Getty published a gallery called "World Cup 2018: The Sexiest Fans."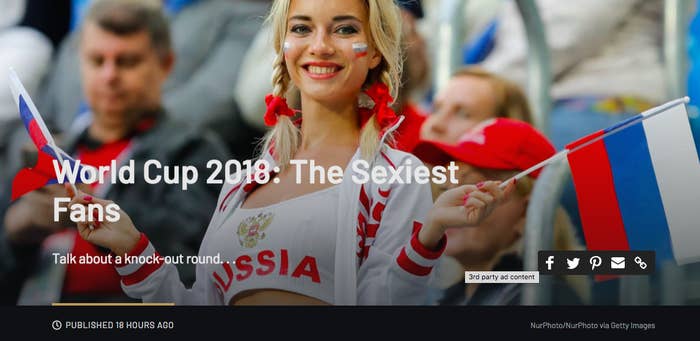 Getty promoted the gallery with this tweet.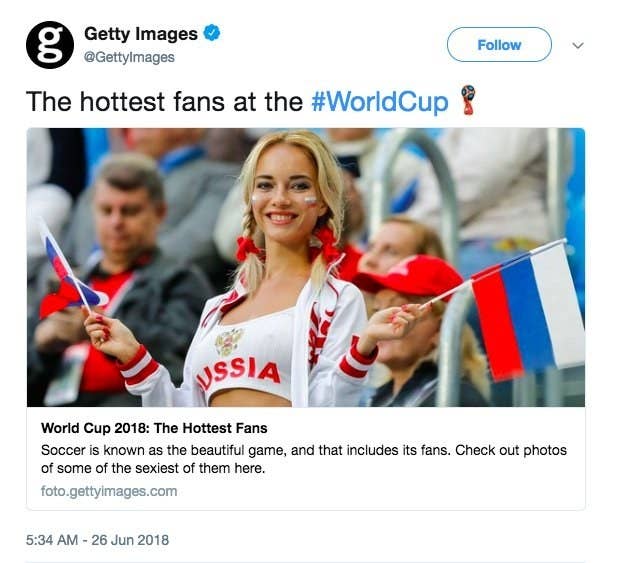 It did not go down well.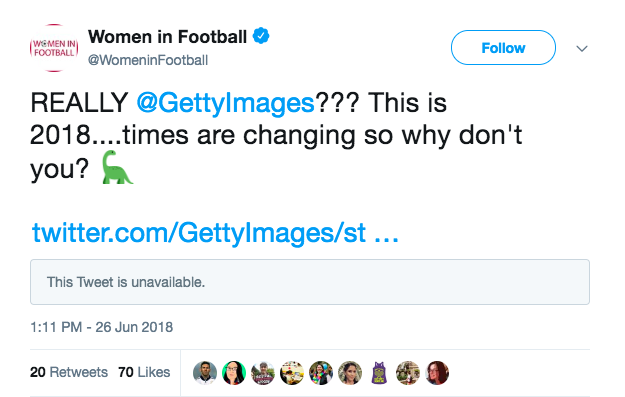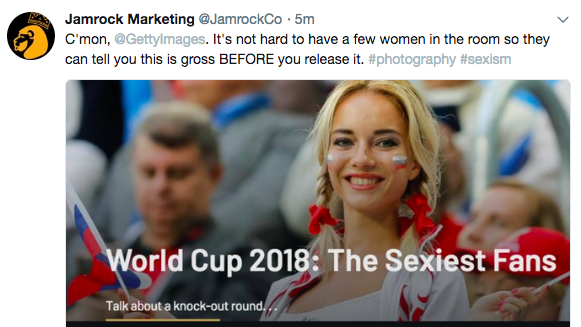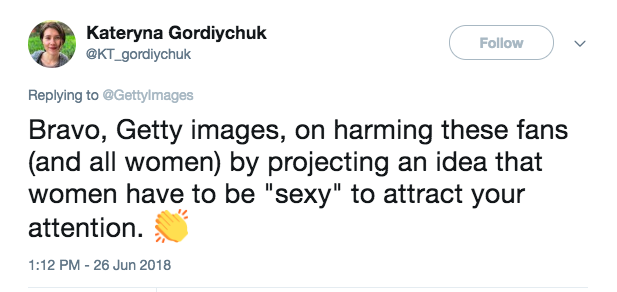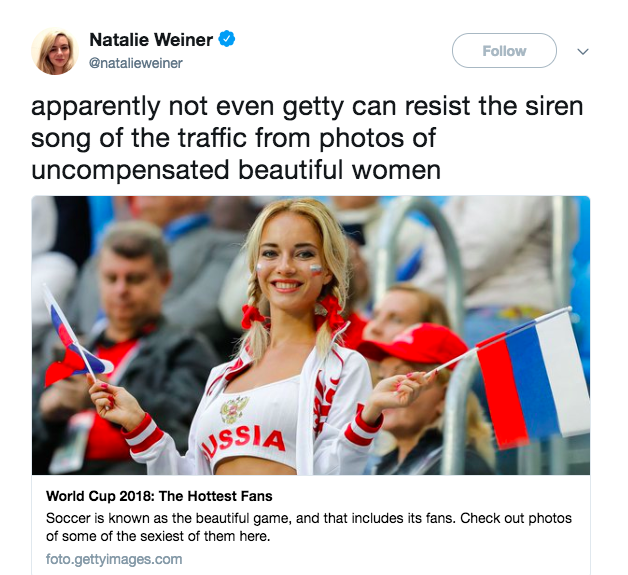 It did not go down well at all.
Fan Girl, a group started to promote better representation of women in football, condemned the gallery.
"This list from Getty that has come out today is so disappointing," a spokesperson told the Guardian. "They need to do better; because of their size and influence, they have a huge responsibility to not perpetuate the toxic male primacy that exists in football."
Following the outcry, Getty removed the gallery and deleted its tweet.
An editor's note was published in place of the gallery: "Earlier, we published a piece, 'World Cup 2018: The Sexiest Fans', that did not meet our editorial standards. We regret the error and have removed the piece. There are many interesting stories to tell about the World Cup and we acknowledge this was not one of them."
BuzzFeed News has contacted Getty for further comment.