Four Men Arrested After US Woman Says She Was Raped In India While On Vacation
The woman, who says she was assaulted in April, told Indian authorities the attack occurred after her water was spiked.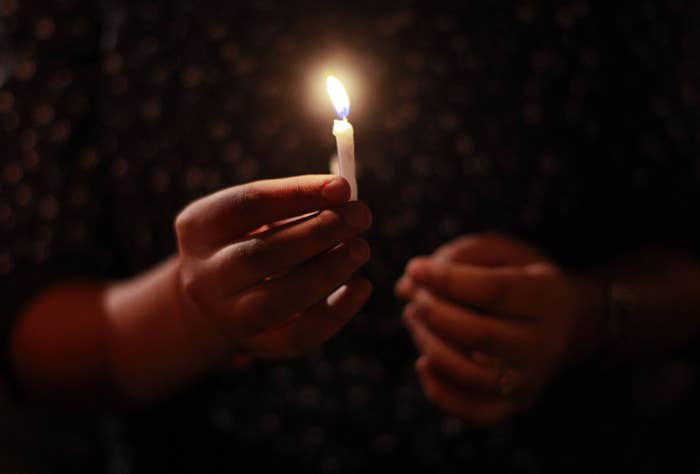 Four men have been arrested by Indian authorities on suspicion of raping and drugging an American tourist on her first visit to Delhi, India, earlier this year.
The woman, a 25-year-old teacher from Pennsylvania, returned to India on Saturday to appear in court before her alleged attackers, NDTV reported.
She alleges she was assaulted by five men in a five star hotel, near Connaught place, during a package tour of the country in April of this year. "I was drugged first two days and raped by two employees of the tour company and two of the hotel who I recognise by face," she told NDTV.
None of the four men arrested have been named, although they are believed to be the tour guide operator, a bus driver and his assistant, as well as a member of the hotel staff, local press reported.
The men, aged between 20 and 24, have denied the charges, and said they are being falsely accused.
The woman initiated proceedings in October, when she started remembering the details of the alleged assault in late July after returning home from the trip.
After telling her mother, the woman told an American non-profit organization, the American Overseas Domestic Crisis Violence Centre. The organization contacted the US embassy, but attempted to make contact with the hotel and tour agency first.
"But they [the hotel and tour guide] were not interested in finding out why it happened and who were responsible. They were only worried about their image," she told NDTV.

On October 5, a report was filed to Delhi police, the woman told the Times of India. In court Tuesday, the woman claimed the police had failed to register her report until the end of November. She will be asked to identify the men during a test identification parade Tuesday.
Although she told the Guardian the arrests were a "positive step", the woman added she was "not confident" in Delhi police's delayed handling of the situation.
Following the brutal rape and murder of a student in 2012, the Indian government has sought to clamp down on rapists and sexual assaults. However, women and children remain vulnerable, with many negative attitudes persisting around sexual assault.

Assaults against foreigners, such as the gang-rape of a 54-year-old Danish woman in 2014, often generate press interest and arrests. The men accused of assaulting the woman were convicted and sentenced to up to 20 years jail time, in June.