Razan al-Najjar, 21, was shot dead by Israeli soldiers on the border between Israel and Gaza over the weekend.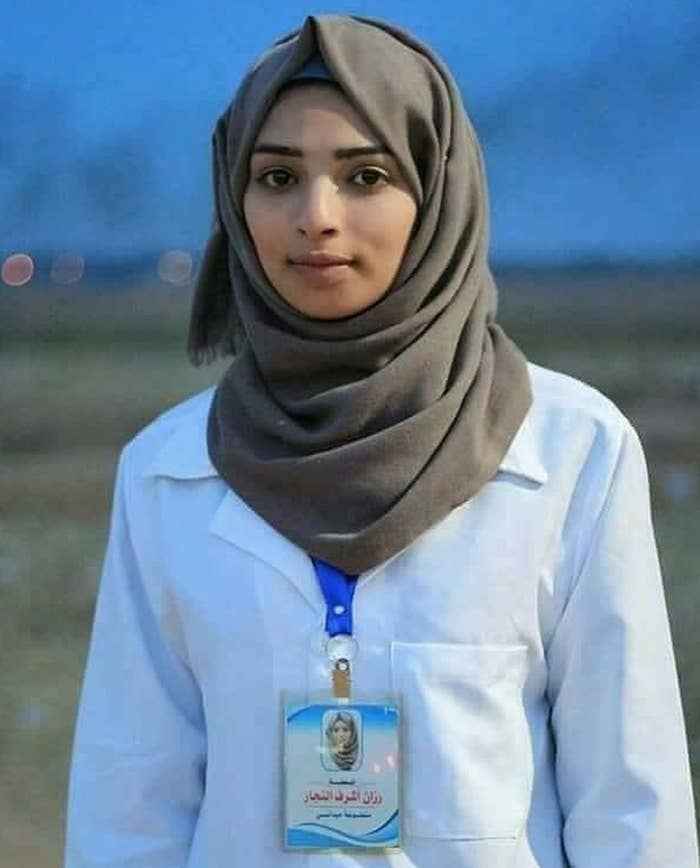 Anonymous accounts reported by Reuters also describe Najjar approaching the border with her hands clearly in the air.
Thousands attended her funeral, with observers saying the mosque was so full that people stood on the rooftops and streets around to pay their respects to her.
During the funeral, where her coffin was draped in the Palestinian flag, her father brandished her bloodstained white medical vest.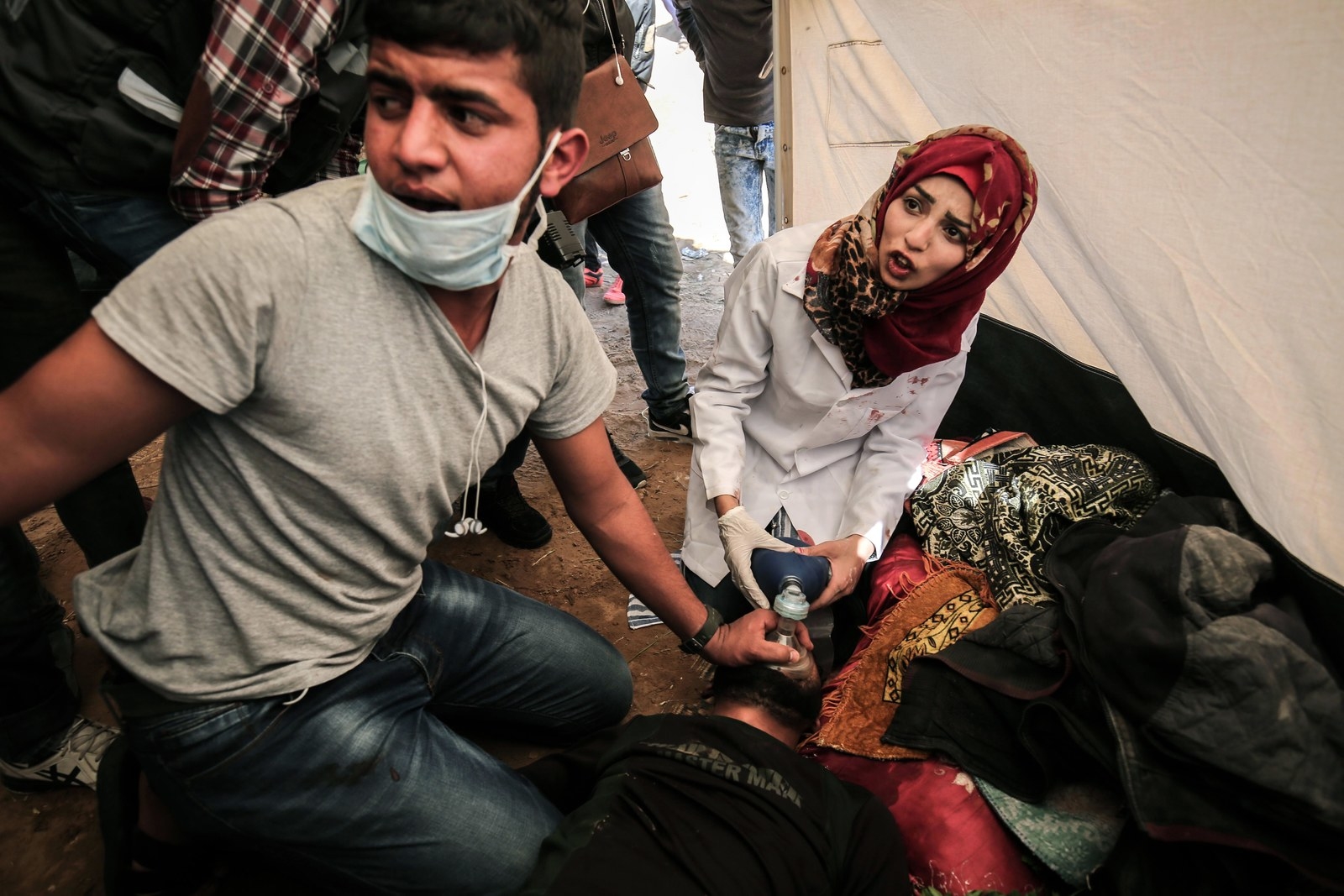 She has become an international symbol of the violence in Gaza, with thousands of tweets celebrating her work and life.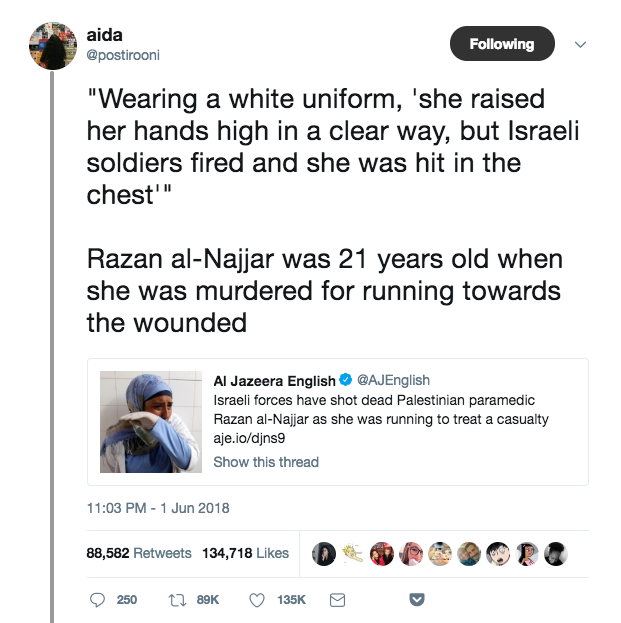 "She literally gave everything," her cousin Dalia al-Najjar told BuzzFeed News.
Dalia, 22, who spoke from Istanbul where she had received the news, said her aunt, Najjar's mother, always described her daughter as like a "butterfly."
"She was someone who spread love and positivity around her," she said. "She'd be jumping around, touching everyone, making everyone happy."
Many also shared tributes to the medical worker, under the Arabic hashtag #ملاك_الرحمة (#AngelOfMercy).
Najjar is the 119th person have been killed by Israeli forces in the latest round of demonstrations, part of what has become known as the #GreatReturnMarch.
Photographer Ashraf Amra, who worked out on the fields in Gaza documenting the protests, told BuzzFeed News he knew and remembered Najjar.
Before her death, Najjar spoke about being a woman in the field. "Being a medic is not only a job for a man," she told the New York Times. "It's for women, too."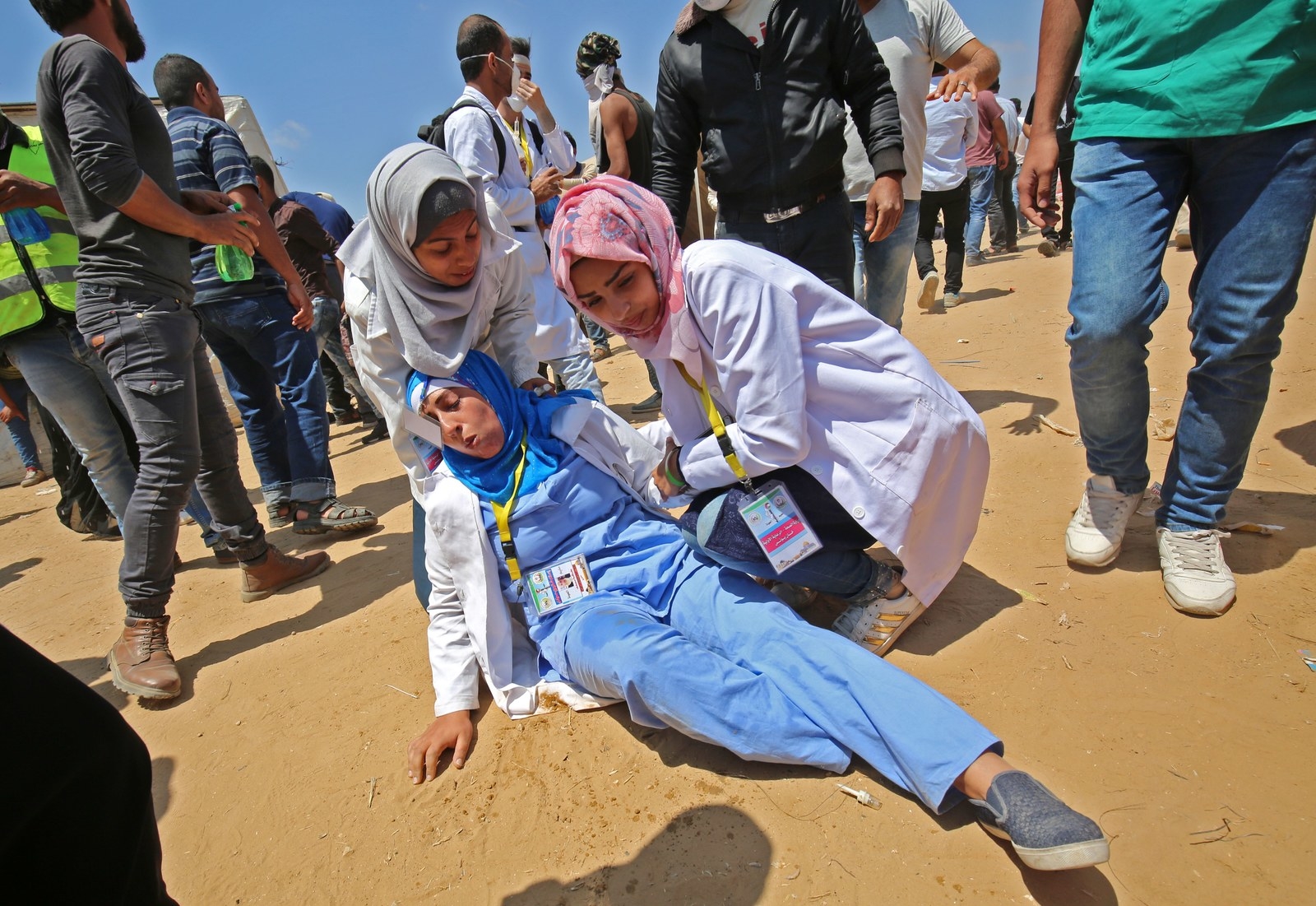 BuzzFeed News has contacted the IDF for comment.