This is Ahed Tamimi. She's a 16-year-old Palestinian from the West Bank, and she's all over social media.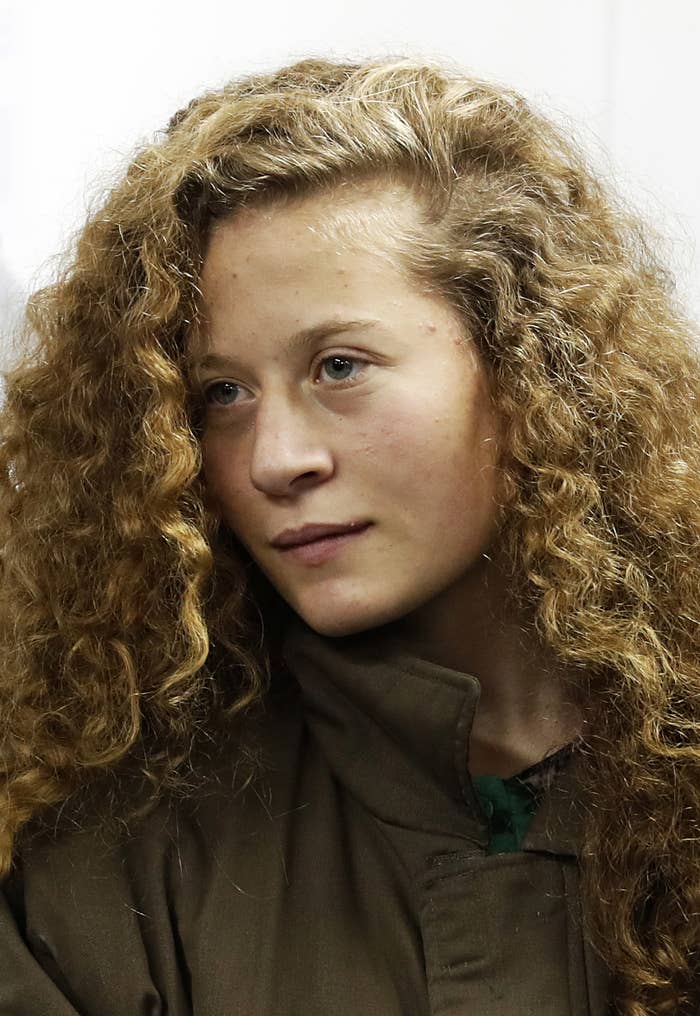 Tamimi was filmed in December hitting a member of the Israel Defense Forces (IDF) outside her home after they apparently attacked a family member. According to Haaretz she said "Get out or I'll punch you" before attacking the soldiers.
Israeli authorities have condemned Tamimi's actions.
In a charge sheet, seen by Reuters, the IDF said the soldier had been bruised on his forehead by Tamimi's punch, with the charges against her including counts of aggravated assault against a soldier, obstructing a soldier in the performance of his duty, and throwing stones at the officers.
Israeli ministers including Naftali Bennett condemned Tamimi and her family's actions. They should spend the "rest of their lives in prison," Bennett, the minister for education, said.
She's fueled opinion pieces and divided news coverage.
And international tributes, including at this bus stop in London.
And she has been called the "real Wonder Woman" – which could be seen as a dig at Gal Gadot, the Israeli actor who plays Wonder Woman and who served in the IDF.
Fake news has been spread about Tamimi, and a quote attributed to her by numerous Twitter accounts has been proved to be false.
A week after her arrest, it was reported that her Twitter account had been deleted.
The recent attention given to Tamimi is not the first time she's made headlines. The Tamimis are an internationally known activist family who regularly protest the Israeli occupation of their West Bank village of Nabi Salih.
In 2012, aged 11, Tamimi was filmed by her mother confronting IDF soldiers about the location of her brother.
Two years later she was interviewed by the Guardian, one of three children growing up surrounded by Israeli soldiers.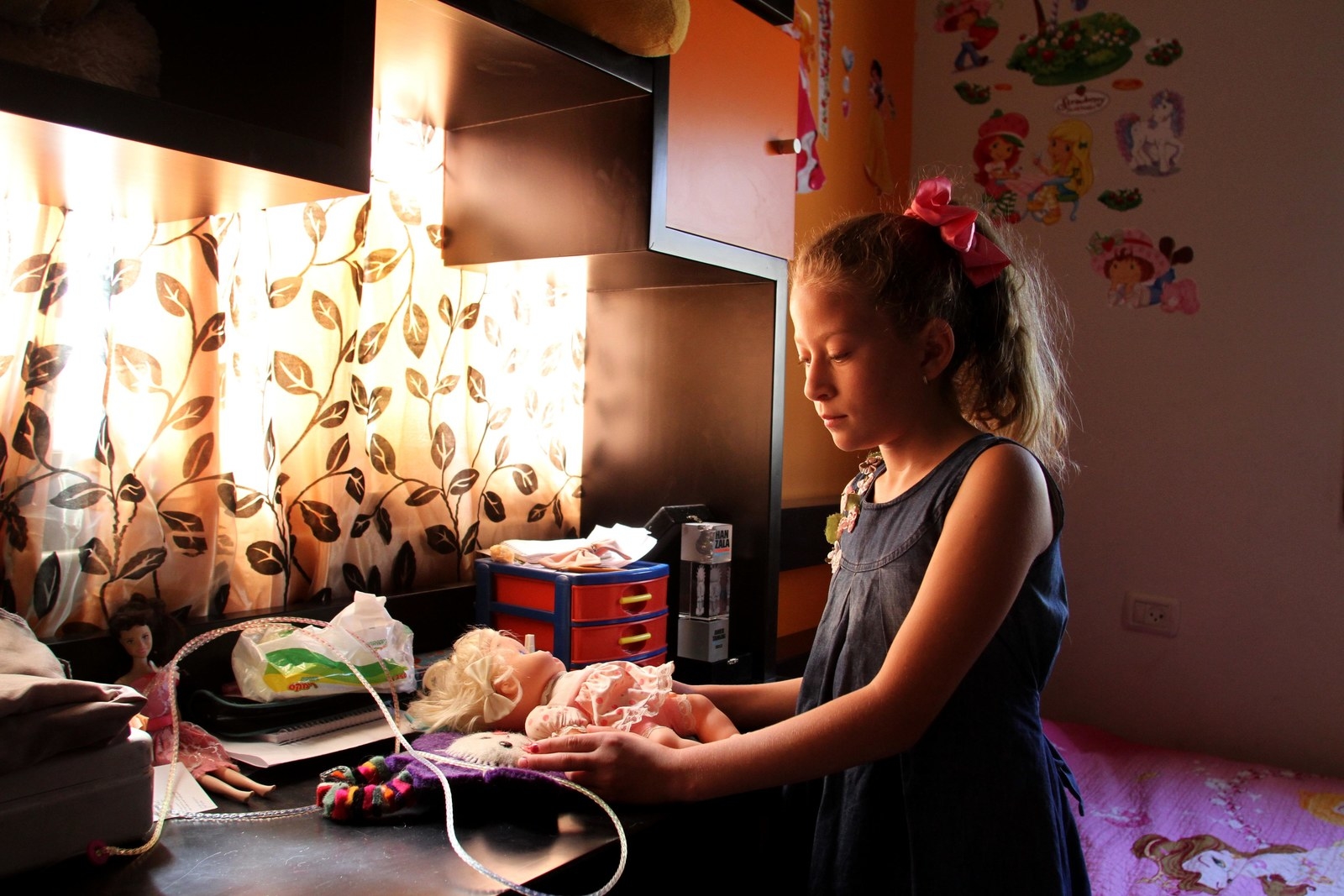 On Thursday, it was reported that one of Tamimi's cousins, Musab, had been shot and killed by Israeli soldiers.
Tamimi remains in custody.