Witnesses Describe The Scene Of A Major Suspected Chemical Weapons Attack In Syria
A doctor who spoke to BuzzFeed News said the local hospital was flooded with injured people, many of whom were foaming at the mouth as a result of toxic gas.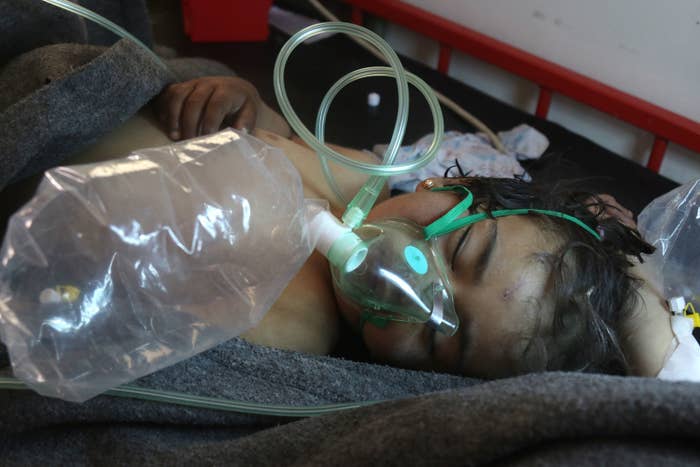 Dozens of people, including at least 20 children, have been killed in a reported chemical attack on the town of Khan Sheikhoun in northern Syria, according to a Syrian monitoring group.
The Syrian Observatory for Human Rights, a UK-based network, said on Wednesday 72 people had died after fighter jets bombed the town in Idlib province. Activists and doctors who spoke to BuzzFeed News on Tuesday had warned the death toll was much higher and hundreds more have been injured. BuzzFeed News has not been able to independently verify the figures.
Doctors who worked in hospitals near the site of the attack said they were receiving scores of wounded patients, and many who were fainting, vomiting, and foaming at the mouth — symptoms they said were signs of a chemical attack.

A Syrian doctor at a local hospital told BuzzFeed News many victims who were brought in came suffocated and with "narrowing of the eyeballs".
"People looked shocked and they lacked awareness," said Firas al-Jundi, a doctor at the Mara al-Nu'man hospital, about 12 miles from Khan Sheikhoun.

Jundi said the hospital has been flooded with injured people and has not been able to take in all of them because it lacks proper medical equipment to treat them. "We are treating the injured in the corridors of the hospital, outside on the ground, anywhere we can find space," he said.