A rescue dog in Ecuador has died helping emergency teams find people trapped in the rubble after a magnitude-7.8 earthquake hit the country last week.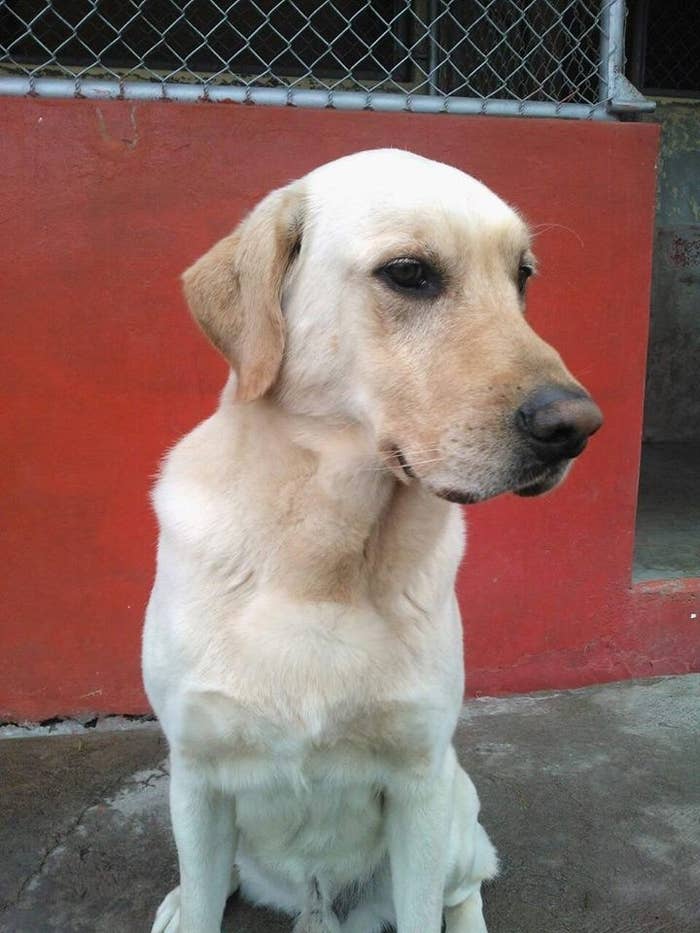 Dayka, a 4-year-old yellow labrador working with the Ibarra Fire Department, died from heatstroke on the line of duty, according to a Facebook post from the department.

His handler, Alex Yela, described their "beautiful friendship" in a tribute to Dayka.
Rescue rescue teams have used search dogs to try to find people after a magnitude-7.8 earthquake struck off the coast on April 16. More than 655 people are believed to have died, 48 are still missing, and thousands more were injured.
So far, teams have rescued 113 people alive from the rubble.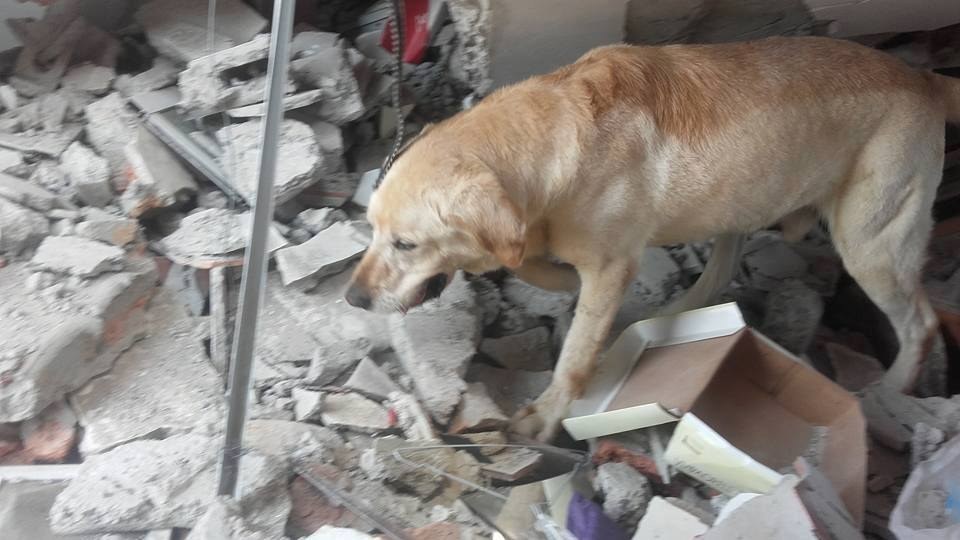 Dayko had been with the Ibarra department for more than two years, working on numerous search and rescue missions.
Dayko was responsible for rescuing several people in the immediate aftermath of the quake, according to reports.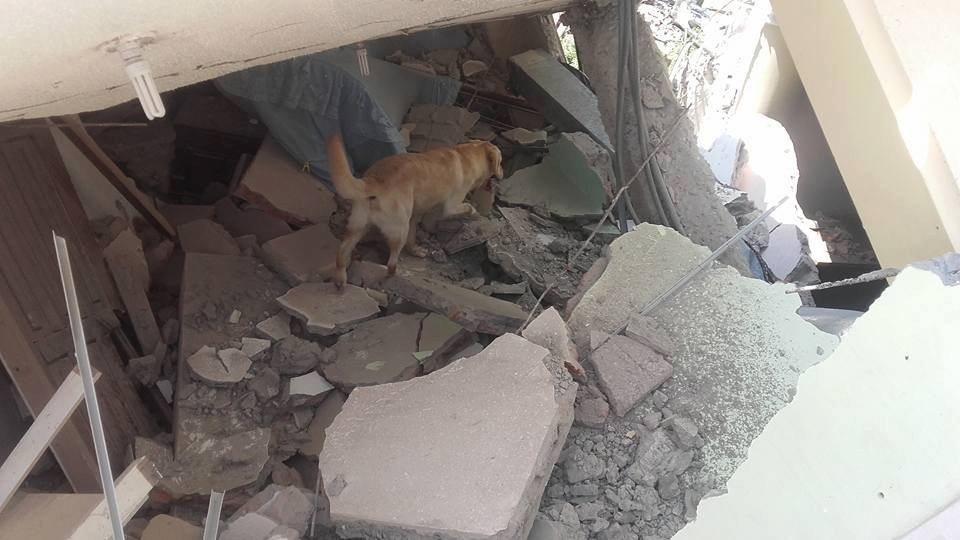 Jorge Ortega, in charge of the dog unit in Ibarra, said Dayko brought "joy" to everyone that worked with him. The death would leave a "big void" in the team, he said, and Dayko would be sorely missed for his excellent sense of smell and "friendly nature."
"This four legged friend gave his life in the line of duty. Thank you Dayko for your heroic efforts in Pedernales and in various emergencies where you were present," the force said in a statement on its Facebook page.

A postmortem carried out by the unit's vet confirmed that despite the best efforts of vets and the unit's handlers, the rescue dog died from a heart attack and "respiratory failure."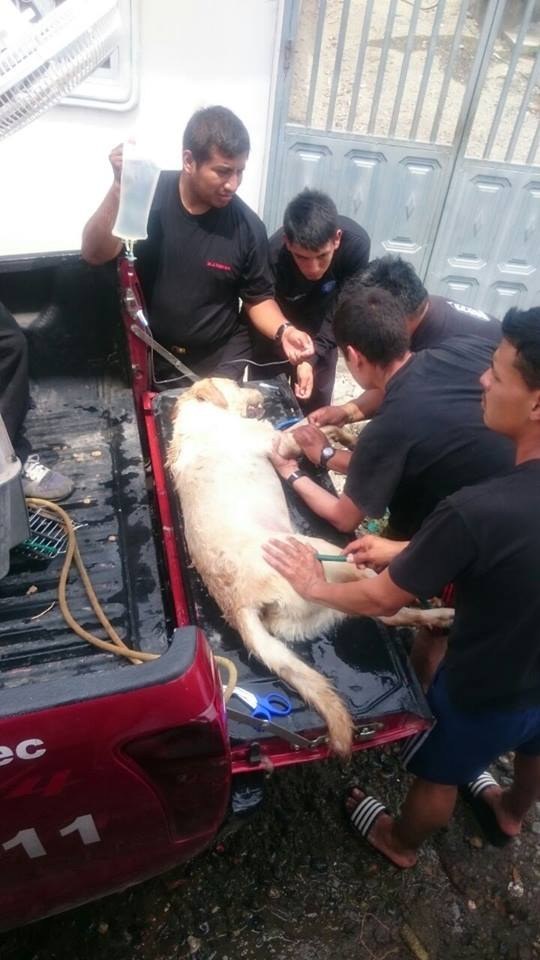 His colleagues (canine and human) gathered to say goodbye earlier this week.