This is the Czech Republic.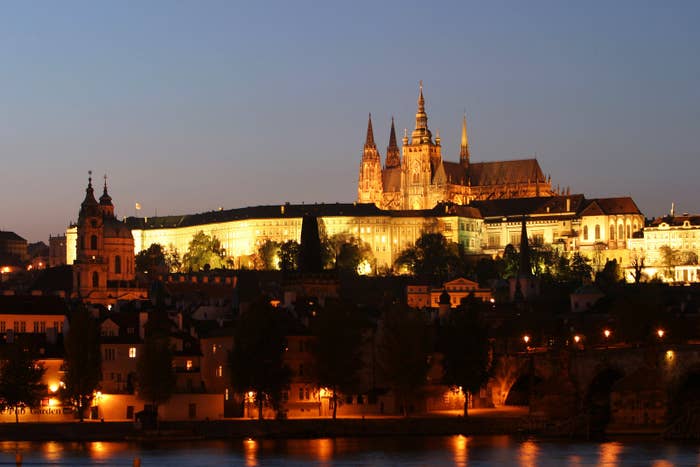 Possibly soon to be called Czechia.
Advocates for the country's proposed name change say it's better than the "cold and impersonal political" name, created in 1993 when Czechslovakia split into Slovakia and the Czech Republic.
Foreign Minister Lubomir Zaoralek said the decision to make the change was partly because of "distortions and misspellings" in the past.
If the new name is approved by parliament, ministers will submit it to the United Nations this summer, asking them to update their records.
The country will still officially be named the Czech Republic — in the same way France is officially the French Republic — with Czechia serving as the official geographic name.
The decision to change the name prompted many people to dust off some puns better left on the shelf.
And so on.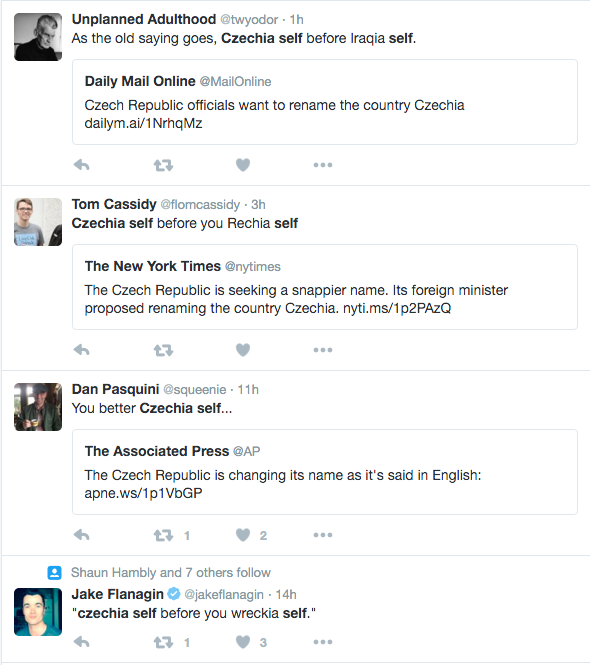 There were some variations.

But mostly people just went with this.