Women and children were among those killed and injured after two barrel bombs allegedly containing chlorine gas were dropped on residential neighborhoods in the Syrian city of Aleppo.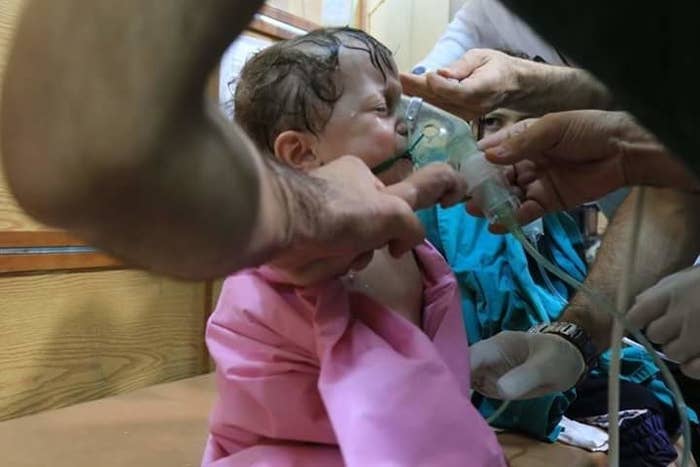 Images posted online by activists from the city showed many young children and women receiving treatment at the local al-Quds hospital. The alleged attack came just days after a coalition of jihadis and moderate Syrian rebels were able to puncture the regime's blockade of the city.
Almost 60 people, including 40 children, were injured in the attack on the rebel-held Zebdiya and Seif al-Dawla neighborhoods, according to Amnesty International. Witnesses on social media said at least 10 infants and 25 toddlers were hurt. Mahmoud Rashwani, who tweeted pictures of the injured, said on Thursday that a number were in "critical condition."
A video posted by a BBC reporter showed doctors trying to save the life of a newborn, while others washed patients to prevent secondary contamination.
Hamza Khatib, the hospital manager at al-Quds, told Reuters on Thursday the hospital had recorded four deaths and treated 55 people so far.

"One woman suffocated to death due to gas inhalation, along with her 10-year-old daughter and 4-year-old son," Khaled Khaled, a member of the Syrian Civil Defense, a volunteer search and rescue group also known as the White Helmets, told Al Jazeera.
Zaher Sahloul, a doctor with the Syrian-American Medical Society, told BuzzFeed News via Twitter that among the four dead were 5-year-old Sama Raji, her brother Mohmoud, 10, and their 39-year-old mother Raghda Islam.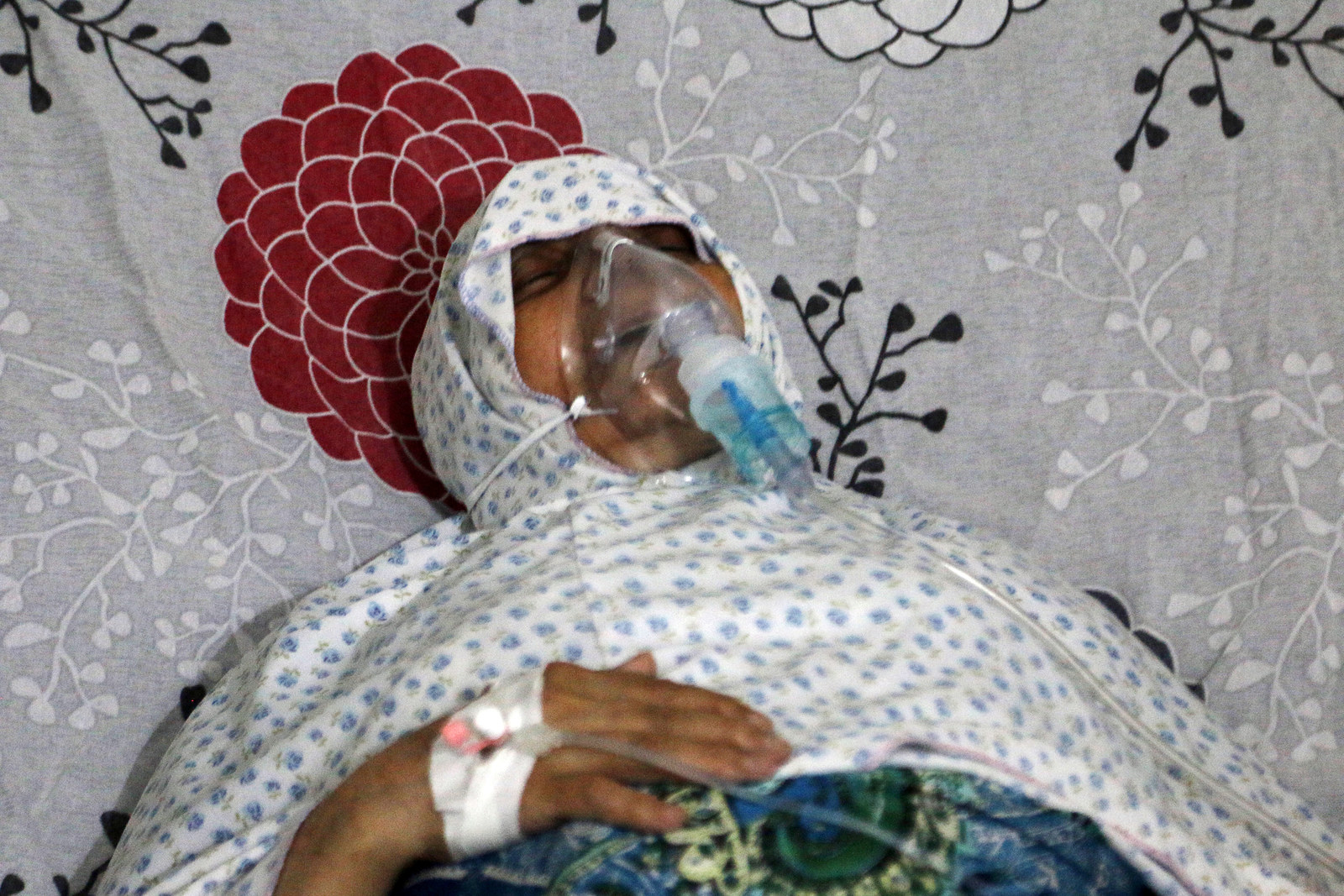 On Thursday, a well-known and beloved White Helmets rescue worker was killed in another airstrike.
Khaled Omar, 31, who had worked as a painter and decorator before the war, was killed after he and other emergency responders were trapped under the rubble from the airstrike. Two other workers were injured.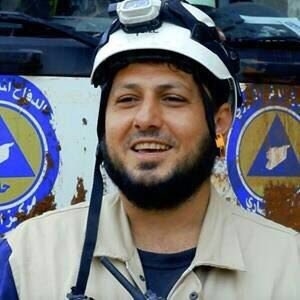 The White Helmets is a volunteer-run emergency service working in rebel-held areas across the country. It has around 2,600 volunteers, including roughly 50 women.
Omar was a particularly well-known and loved member of the group. In 2014, footage of him rescuing a 10-day-old baby from the rubble went viral after it was posted on YouTube. Survivors of a bombardment were attempting to find a baby lost in the debris. After working for hours, Omar and the team had almost given up hope when he heard a faint cry from within the remains of the building. Gingerly pulling away slabs of concrete, Omar eventually pulled the child from the destruction. The child would survive, the BBC reported at the time.
Following Omar's death, many online paid tribute to his bravery. Samantha Power, the United States' ambassador to the UN, called him a "hero," while the UK's delegation to the UN said he "would not be forgotten."
"Countless people owe their lives to Khaled," the Syria Campaign said in a statement. "For years he ran into danger, emerging from the dust carrying people in his arms or on his shoulders. He was killed yesterday doing what Khaled did —saving others."
Aleppo has come under heavy bombardment by Russian and Syrian warplanes following the rebels' breaking of the month-long siege earlier this week.