Istanbul is well known for its cats.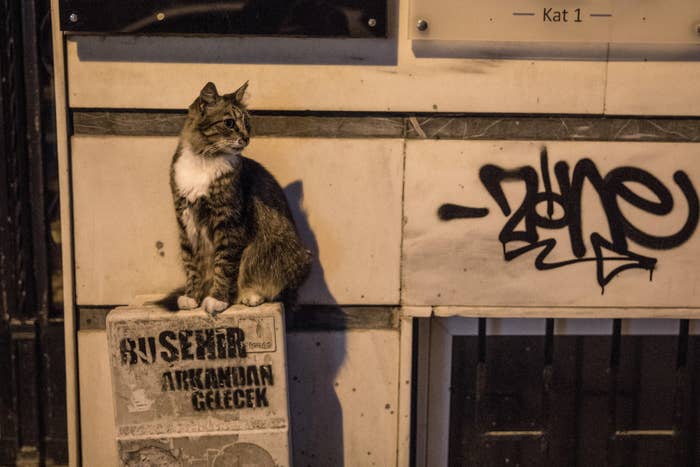 The latest star is this cat, who decided to take part in an annual fashion show organized by Vakko Esmod, a fashion school in Istanbul.
Göksen Hakkı Ali, a designer watching the show, took a video of the moment. It has been viewed hundreds of thousands of times.
"The cat randomly walked in," a spokesperson for Vakko Esmod told BuzzFeed News. "We have many cats in our school's garden, and in our company. This one suddenly decided to visit us. He preferred to walk [and] sit on the stage."
"It was funny, and everybody laughed," Merwe Mj, 29-year-old who was at the show, told BuzzFeed News. "The kitty didn't care."
People love the images — and video — from the show.
Mainly because the cat seems to absolutely not care.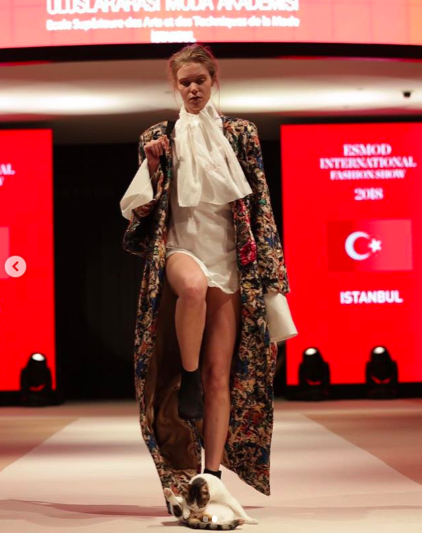 And most people pointed out that *of course* this happened in Istanbul.
All hail the fashion world's newest star.