Three explosions, two at Brussels Airport and one at Maelbeek metro station, have killed at least 31 people in the Belgian capital.
Emergency services scrambled to respond to the terror attack — now claimed by ISIS — which follows last week's arrest of Salah Abdeslam, a key suspect in the attacks on Paris in November.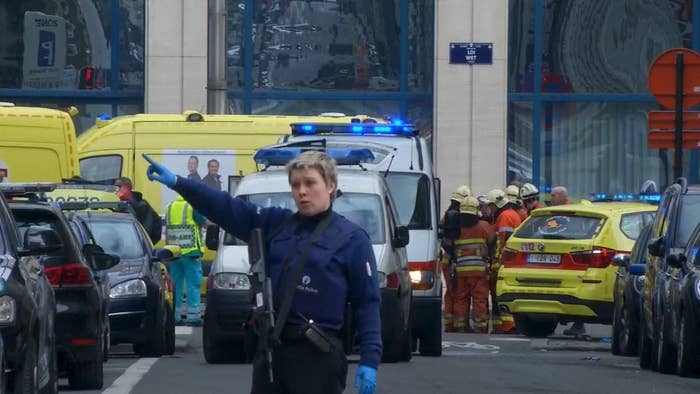 This is what we know about the last week in Brussels.
March 15: Tuesday
French and Belgium commandos raid what they believe to be an empty flat in the Brussels neighborhood of Forest, but are met with armed resistance.
During the assault on the property near the Molenbeek area, officers kill 35-year-old Algerian Mohamed Belkaid, after he shoots at security personnel from a window. Four security personnel are injured in the confrontation.
Two suspects escape the flat in the chaos of the raid, launching a manhunt across Brussels, although the identities of these individuals are not released.
Authorities later confirm the raid was related to the four-month hunt for Abdeslam, 26, in connection with the Nov. 13 Paris attacks last year.
Crucially, investigating forensics officers find his DNA and fingerprints in the apartment.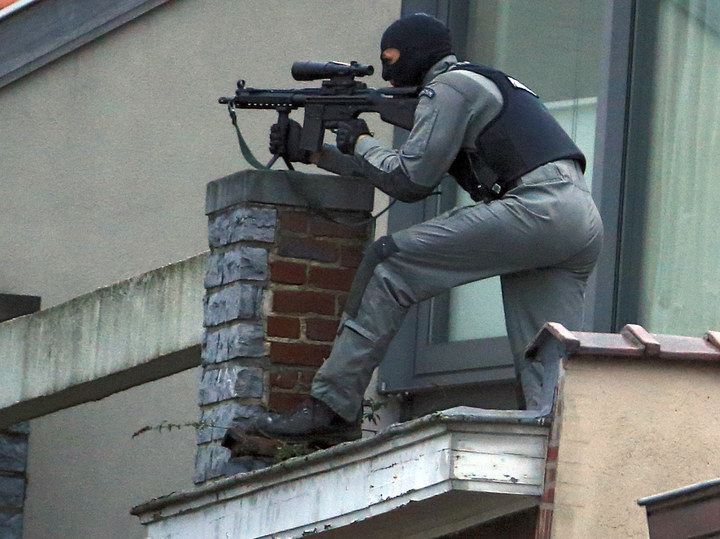 March 16: Wednesday
More details around the police raid in Forest emerge, including information about Belkaid, who was using fake documents under the name Samir Bouzid. According to a Belgian prosecutor, this ID was used to transfer money from Brussels to Hasna Ait Boulahcen four days after the Paris attacks.
"Next to his body was a Kalashnikov, a book on Salafism, and an Islamic State flag," Thierry Werts, of the Belgian federal prosecutor's office, also tells reporters at a press conference. Inside the flat, officers find shell casings and ammunition.
The Belgian government also confirms its security alert will stay at Level Three, one step below the maximum.
March 18: Friday
Abdeslam is captured in a raid on a house in Molenbeek, only a few streets from his parents' house in the Brussels neighborhood, at around 4:40 p.m. Footage that emerges later purports to show Abdeslam being bundled into a police van.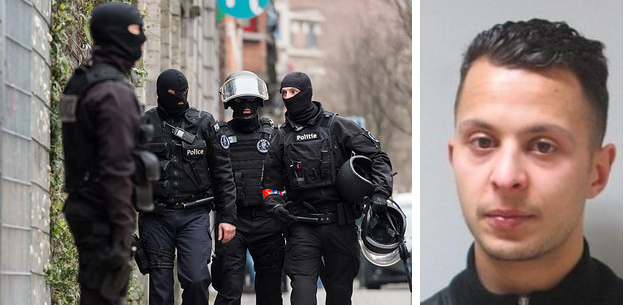 Police detained five people in the raid, the lead French prosecutor confirms. Among them are three members of a family, who are suspected of sheltering Abdeslam, and Monir Ahmed Alaaj, whose name is on a wanted list.
The prosecutor adds that a false Syrian passport in Alaaj's name, as well as fake Belgian identity papers, were found in the Forest flat. It appears that he and Abdeslam traveled to Germany in October last year.
Finally, Belgian prosecutors tell reporters it is "most probable" Belkaid — killed earlier in the week — was involved in the Paris attacks.
Security services say they managed to track down and corner Abdeslam by electronically tracking mobile phones and human intelligence. Officers realised they were on the right track, Belgian media report, when they discovered an unusual number of pizzas had been delivered to the Molenbeek property.
March 19: Saturday
Abdeslam, who was shot in the leg during the raid the previous day, is discharged from Saint-Pierre hospital and appears before an investigating magistrate at Brussels' judicial police headquarters.
He and Alaaj are charged with "terrorist murder" over their involvement in the Paris attacks, which killed 130 people. A third man, referred to only as Abid A, is also charged by the magistrate for participating in terror activities and hiding fugitives.
Abdeslam's lawyer, Sven Mary, says he will fight the expected extradition order of his client by French authorities.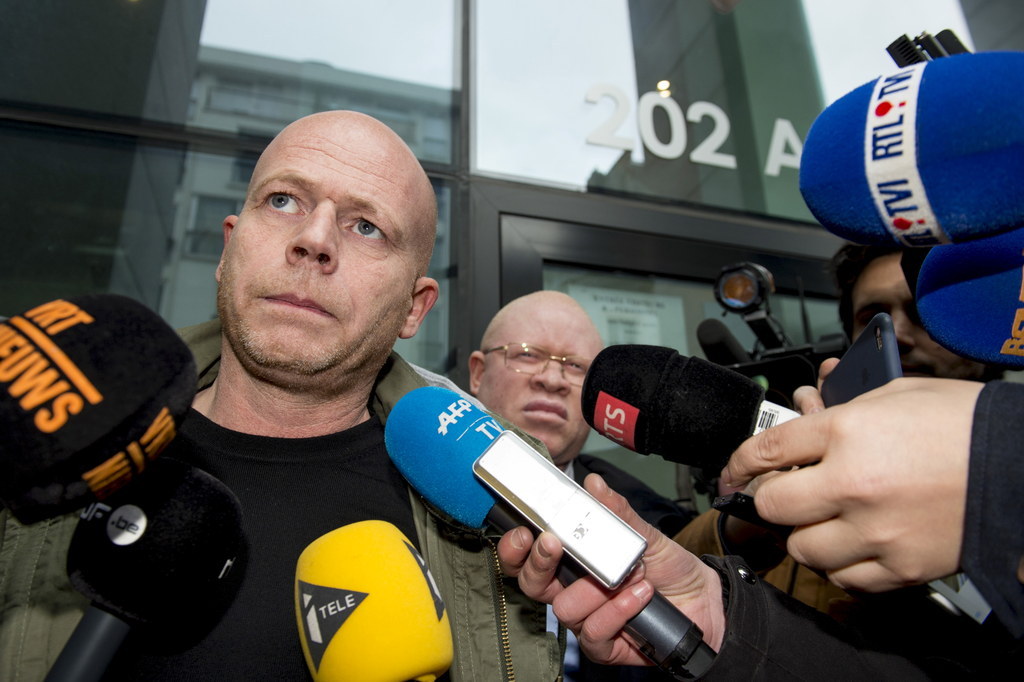 March 20: Sunday
The focus of the Belgian prosecutor's investigation swings to two Paris attack suspects — Mohamed Abrini, 31, and Najim Laachraoui, also known by the alias Soufiane Kayal — both of whom remain at large.

Didier Reynders, the Belgian foreign minister, says Abdeslam had told investigators he was planning an attack on Brussels, The Guardian reports.
March 21: Monday
Abdeslam's lawyer confirms his client's intention to sue the French prosecutor for breaching confidentiality, after the prosecutor told reporters that Abdeslam had intended to become a suicide bomber, but later changed his mind, according to the Associated Press.
Finally, more links between the three men — Kayal, Belkaid, and Abdeslam — come to light. It is reported they were checked in by authorities at the Austrian–Hungarian on Sept. 9. None of the men, who were posing as tourists traveling to Vienna, raised suspicions at the time.