This is poet Maung Saung Kha from Myanmar.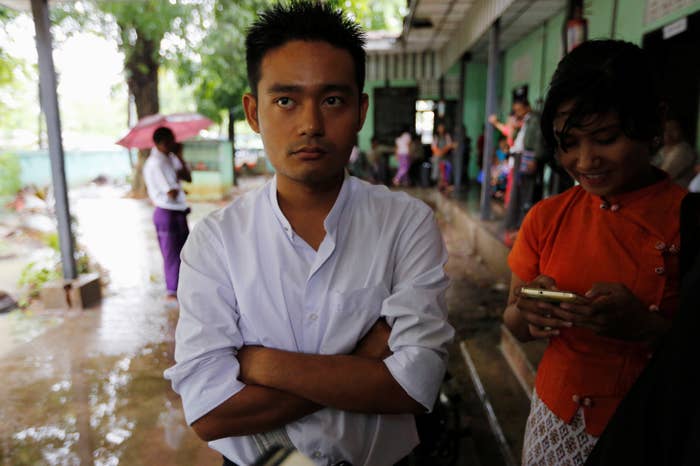 A translation reads:
On my manhood rests a tattooed
portrait of Mr. President
My beloved found that out after
we wed
She was utterly gutted,
Inconsolable.
For his poem, Maung Saung Kha was arrested and charged with defaming former president Thein Sein under Myanmar's telecommunications law, which has been used to stifle freedom of speech in several other cases.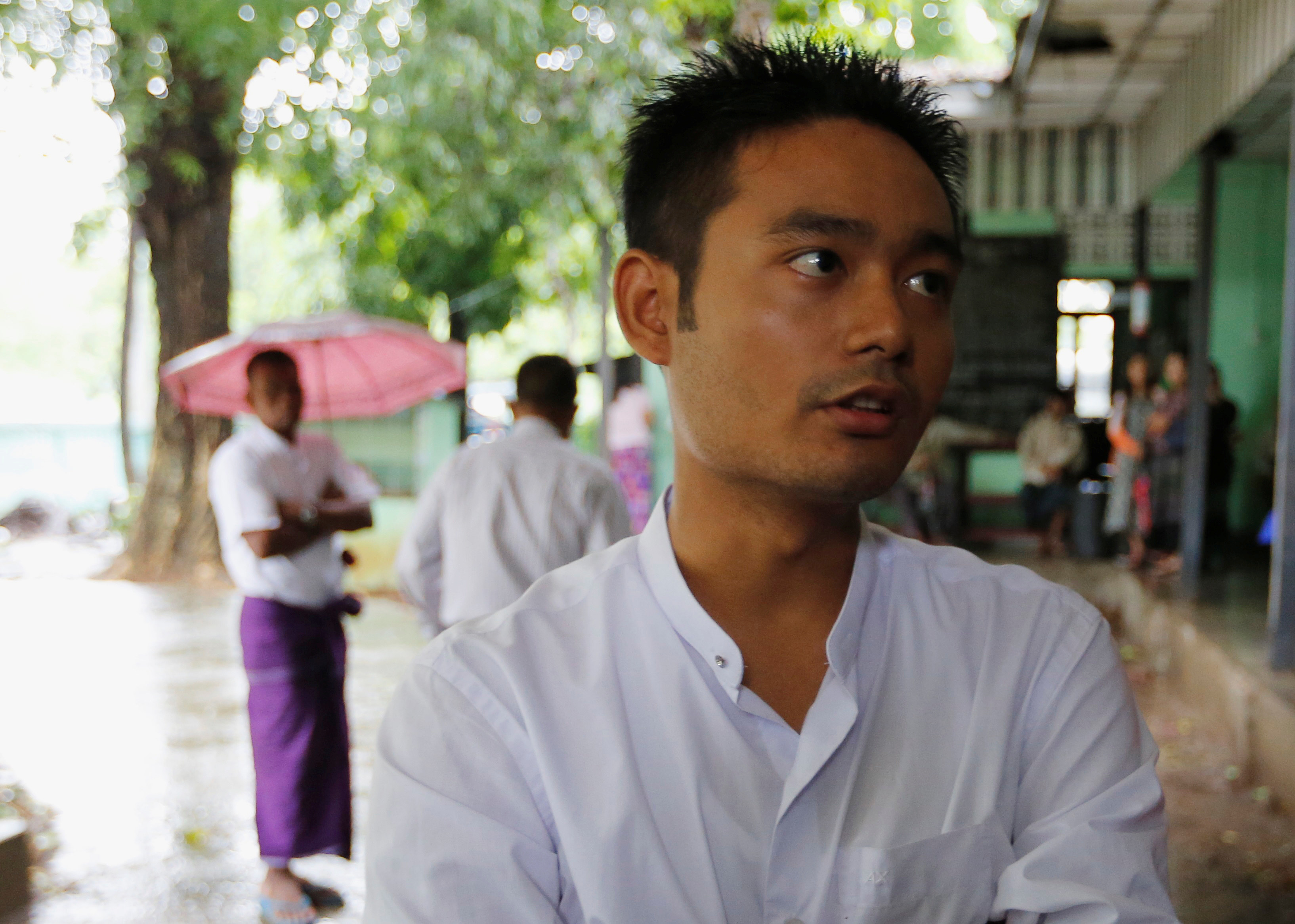 He was sentenced Tuesday to six months in jail, but because he has already spent six months in prison, Maung Saung Kha will be released.
He is the first political prisoner to face a jail sentence since reformer Aung San Suu Kyi was elected as the country's de-facto leader in November.
Campaigners noted the poet's case highlights the lack of power Aung San Suu Kyi's democratically elected government exerts over the military, which continues to play a prominent role in day-to-day politics.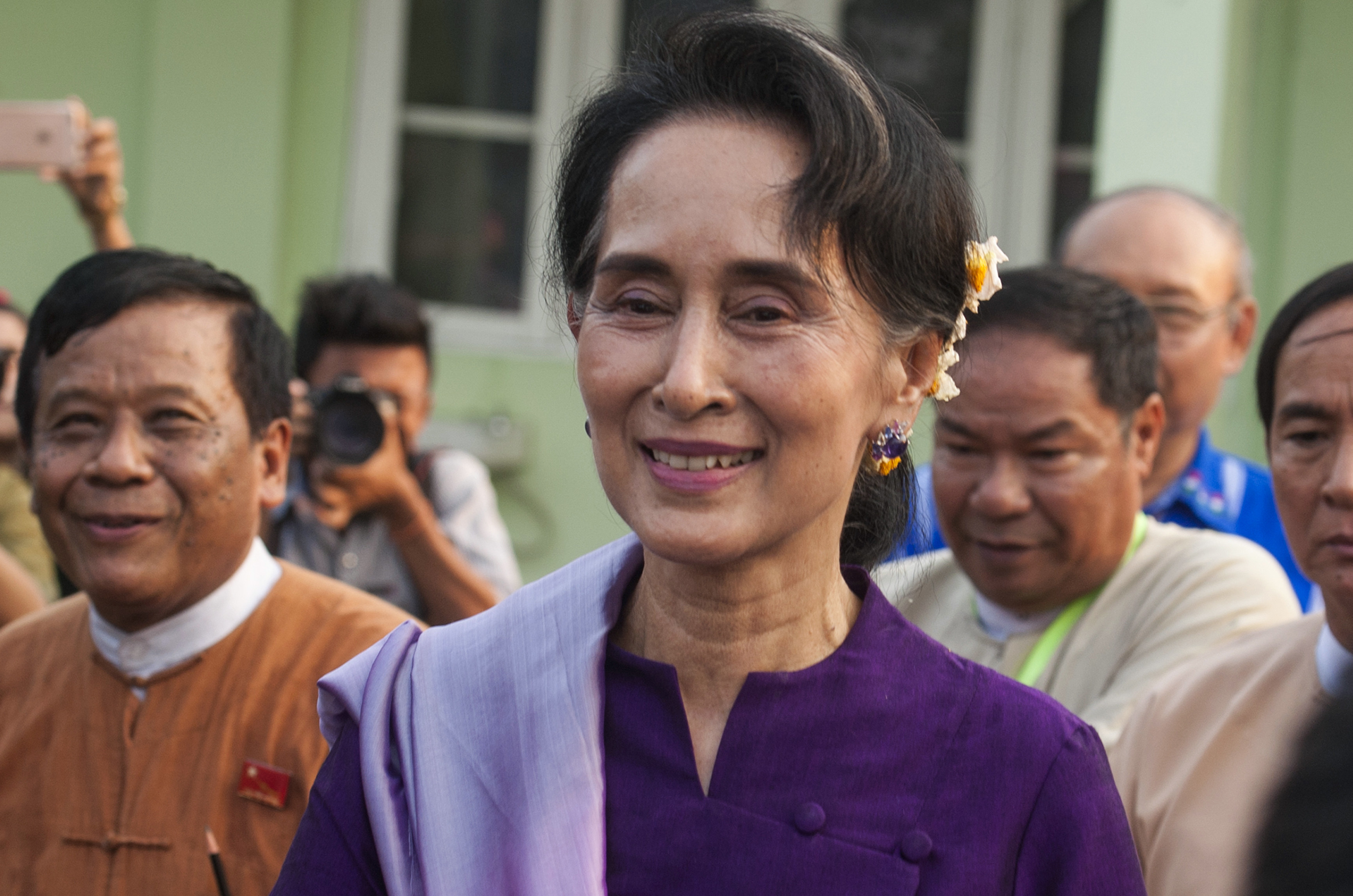 "I'm glad I can go home freely, but I'm disappointed about the verdict," the poet told the Associated Press after leaving the court.
Pictured here with his partner, he added, "Even though we have a democratically elected government, the verdict was like from the old days."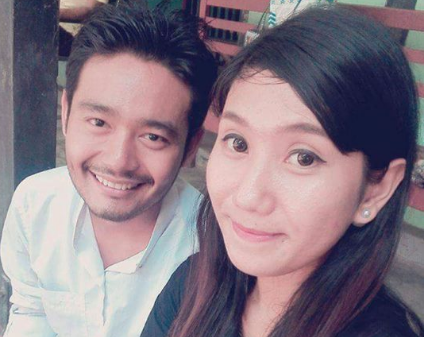 The government in Myanmar has used the telecommunications law to restrict the rights of its people to post on social media.
In a similar case last year, a woman was jailed last year for six months after she mocked the army on Facebook.