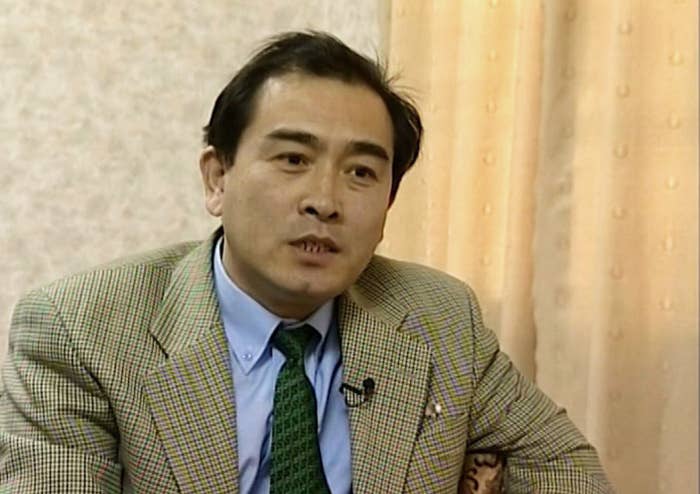 A high-profile North Korean diplomat in the UK has defected and fled abroad.
Thae Yong-ho, who lived in London with his family for almost a decade, is the first individual to defect from the embassy since it was established 13 years ago.
South Korean spokesperson Jeong Joon-hee confirmed the news to the Guardian and said Thae was "sick and tired of the Kim Jong-un regime".

Jeong continued: "On his reasons for defection, Minister Thae cited disgust with Kim Jong-Un's regime, admiration for South Korea's free, democratic system and the future of his family."

A North Korean official, speaking from the London embassy, described events as "sudden".
"If it is appropriate to give a response, then you might hear about our response," they told Reuters.

Thae had been posted in Ealing, West London, along with his wife and children, and was due to return to Pyongang soon. He worked to spread a positive message about North Korean leader Kim Jong-Un, according to the BBC, but he was also in a position to monitor North Korean defectors living in London.
He was one of five North Korean officials – in addition to the ambassador – stationed in London. He was active in the local community, and in 2013 Thae addressed a meeting of the British Communist party.
Thae's children also attended local schools, and a former classmate and friend of their son said his social media accounts show the family had "suddenly gone dark" a few months ago. "We have been really worried about him. We all tried his phone. It's been blocked. He's a good mate. He just vanished," Louis Prior, 19, told the Guardian.
The news was first reported by South Korean newspaper Korean Joong Ang Daily, who cited a senior source who claimed the diplomat had followed "a scrupulous plan" and was in the process of "landing in a third country as an asylum seeker."
More than 800 North Koreans have defected, many to South Korea, so far this year.

The North Korean embassy's phone rang unanswered when contacted by BuzzFeed News. The British foreign office said they were not prepared to comment.