Burundian authorities arrested 11 students earlier this month for defacing school textbooks and doodling anti-presidential messages, it has emerged.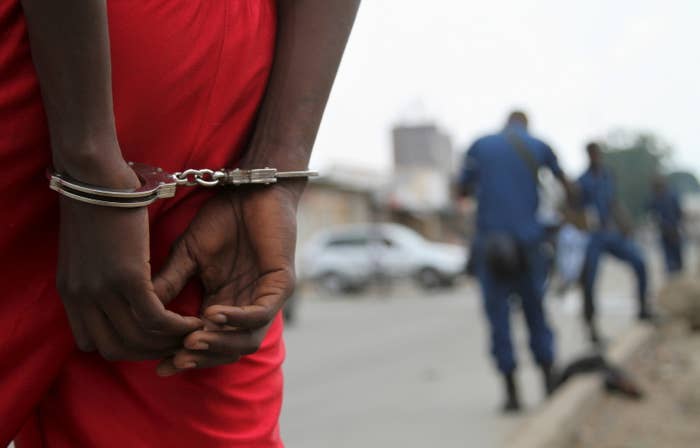 Of the 11 arrested, five — men aged between 19 and 20 and two women, whose ages are unknown —remain in government detention, according to Human Rights Watch (HRW).
The pupils were detained in Muramvya after they were accused of doodling messages like "Get out" or "No to the 3rd term" on images of Nkurunzizia in school textbooks, according to the international charity.
They are part of a wider action that appeared to kick off on May 27, when hundreds of students were expelled in Ruziba, a community south of the capital Bujumbura, for doodling on images of the president in their books.
Then, on June 14, nine schools in eastern Burundi were placed under investigation for a similar offence. Two hundred thirty-four pupils were suspended from Gahinga Secondary School in Ruigi province and prevented from sitting for their exams. The students will remain at home until the investigation has concluded, Guillaume Kwizera, head of education in Ruyigi province, told the BBC.
SOS Media Burundi, an independent collection of journalists and citizens that was formed last year, said on June 21 that another 21 students in Bweru, Ruigi province, had been "interviewed" by authorities after they were also accused of defacing books.
Local media have also reported that officials in Bujumbura threatened to expel 400 students unless their parents replaced the defaced texts. Some of the students arrested have reportedly faced as many as nine nights in jail.
Although six of the 11 students arrested have been released, according to local media, the five remaining pupils could face jail terms of 5 to 10 years in prison.
Jacques Nshimirimana, head of a Burundian children's rights federation, spoke to Africa News June 21 and said his organisation were aware of more than 600 school pupils who were still being detained by the government.
"Today the question is with respect to what kind of charges have been pressed against these students," he said.
Carina Tertsakian, a HRW senior researcher on Burundi, said the situation was incredibly difficult to read.
"The problem is that the judicial system is really under party control," she told BuzzFeed News. "Over the past year it has got significantly worse. Even though there are judges that are trying to do a good job they are often obstructed and overruled. There have been some pretty outrageous trials and verdicts in Burundian courts."
The high school students stand accused of insulting the head of the state. Some may have done things like this: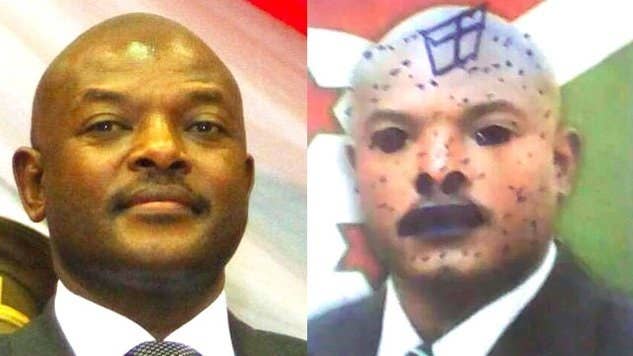 The man above is Pierre Nkurunziza, the president of Burundi, a small landlocked African nation near Rwanda.
Nkurunziza drew widespread criticism in May of last year when he refused to stand down following his second term in office. According to the Burundian constitution — tortuously negotiated in 2005 after the country's second recognised genocide since independence in 1962 — presidents can serve two terms and then must step down.
The 52-year-old's decision ignited riots and sporadic battles between those opposed to him and the government's security forces. There has also been evidence of government officials killing citizens opposed to the regime and burying them in mass graves.
As of June 2016, at least 400 people have died in clashes. More than 260,000 people have fled to neighboring Tanzania or Rwanda, with more people estimated to have been internally displaced. The country is teetering on the brink of a serious humanitarian crisis, and the World Food Programme and the U.N. say approximately half a million people are in "urgent" need of food assistance.
The quiet protest — and harsh government crackdown — is just another sign of the dissatisfaction with Nkurunziza's rule.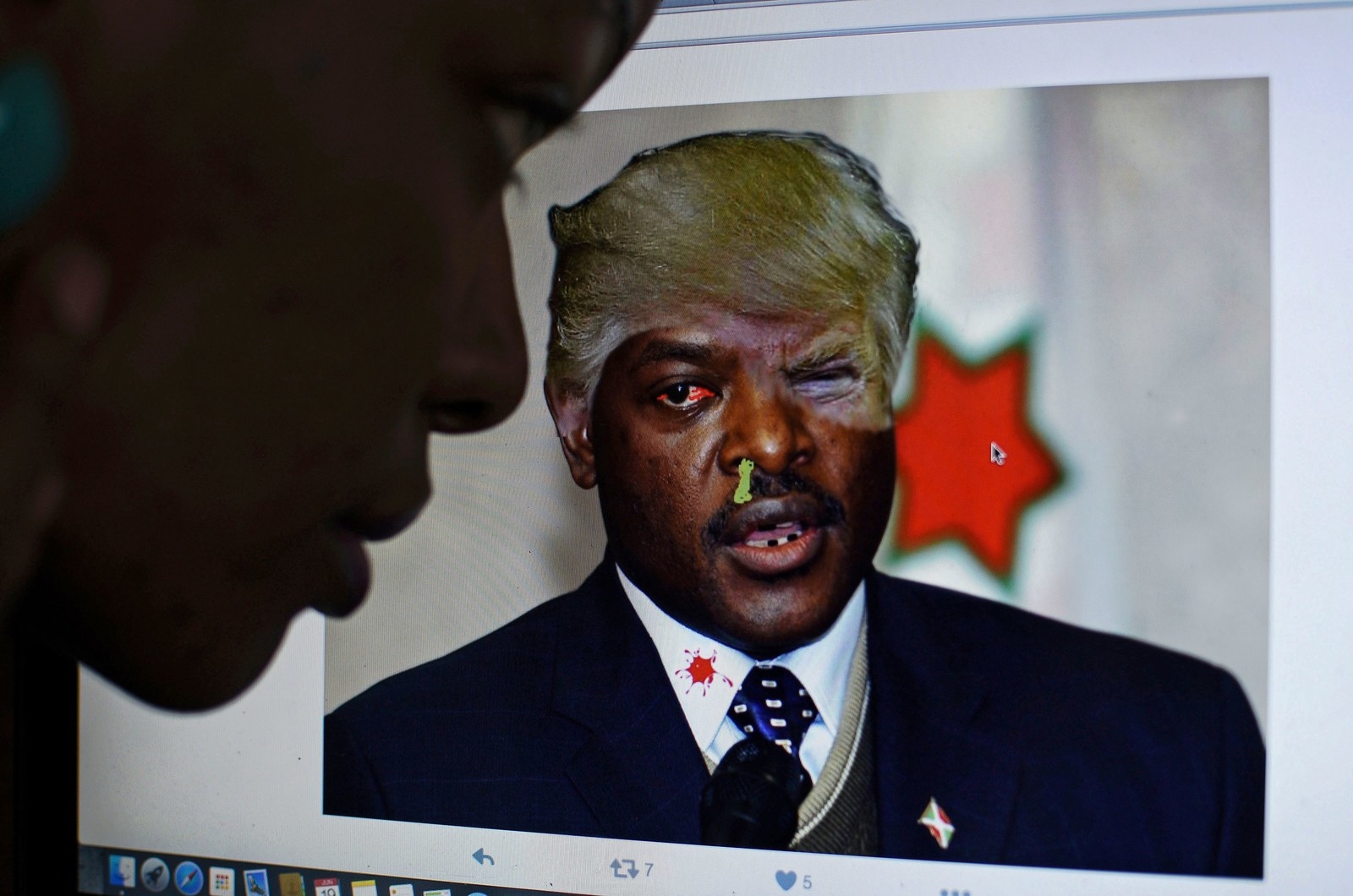 Tertsakian cautioned against seeing the students as definitely part of a wider political movement. She said in all likelihood it was a "mixture" of wider political dissatisfaction, and just "as in any country, students messing around".
However, she went on to say that "a lot of the younger generation, particularly boys and young men, have been very disillusioned about the way the things have gone. There are a lot of young people, in that broad informal movement, who have been complaining."
The U.N. and Unicef are investigating the incidents.
Officials with the U.N. Independent Investigation on Burundi (or Uniib), who are in the country to examine its stability, expressed serious concern and said they would continue to "monitor" the situation.
"In various parts of the country, school children have been arrested or suspended from school because their books had scribbles on pictures of the Head of State," Christof Heyns, one of three independent experts in the country and head of Uniib, said. "Some of them face the prospect of spending five to 10 years in jail."
Speaking in Geneva in May, Unicef spokesperson Christophe Boulierac called for the release of the imprisoned children and urged all parties to respect the schools as safe spaces in the midst of the turmoil.