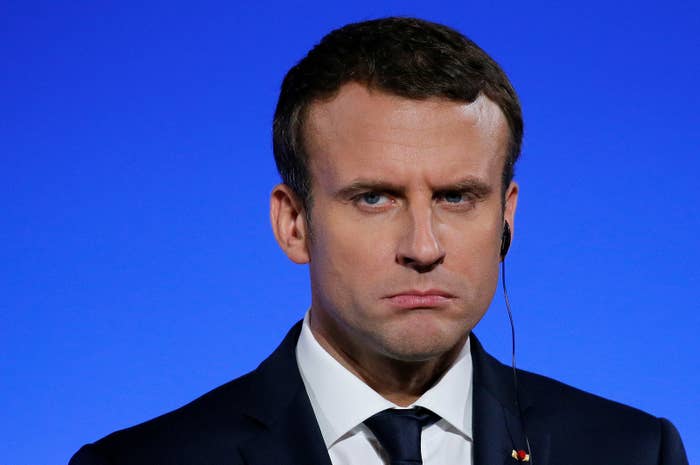 Three months ago this week, Emmanuel Macron was elected as French president, defeating Marine Le Pen and cinching victory on a groundswell of celebration (and relief).
In the first couple of weeks of his presidency, he enjoyed a 62% approval rating, according to an IFOP poll. However, his popularity has recently taken a tumble, and he's now at 36%, according to the most recent YouGov polling. In the past month alone, he's dropped 10 points in the polls. Only Jacques Chirac faced a steeper loss of support from the French so soon into his term, according to the New York Times.
As French outlets dissect his loss in popularity and he faces a summer of further losses in the polls, here are some fads that put his brief moment in the sun into perspective.
1.
Fidget spinners appeared on the scene just before Macron was elected — and unlike him, the public seems still just as crazy about them.
2.
Like Macron's election, few anticipated Pokémon Go's success. Unlike Macron, the online game's popularity endured through an entire summer.
3.
People still love SpongeBob memes...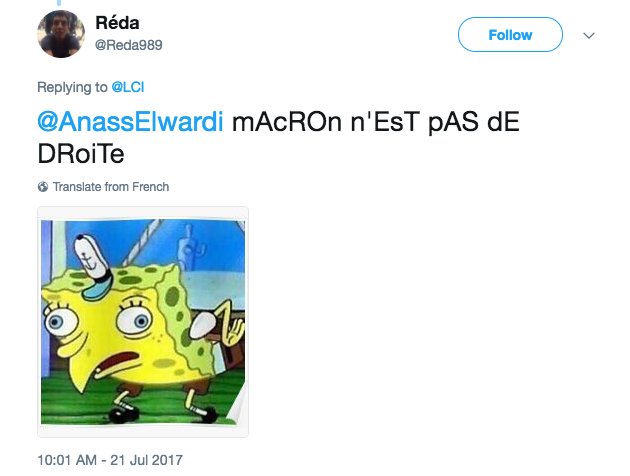 5.
The Cinnamon Challenge.
6.
Selfie sticks. Still useful and used.
7.
Rainbow bagels: delicious and decidedly un-French. People *loved* them for months.
8.
Wheelies
9.
And hoverboards. Once beloved and omnipresent, now, not so much...
Well. That honeymoon period was pleasant while it lasted.