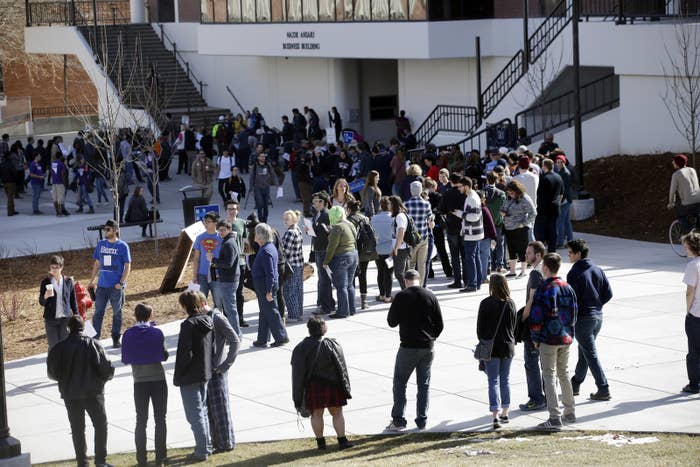 The Nevada caucuses have strict time constraints for voters to participate. Check in began at 11 a.m. PT and voters had to be in line by 12 p.m. PT in order to caucus. Many people's work schedules prevented them from participating.
Ricky Acero was hoping to caucus for Bernie Sanders, but the 22-year-old graduate of the University of Nevada, Las Vegas, had to go to work. He does construction projects to pay off $18,000 in student loans.
"I'm pretty disappointed," Acero told BuzzFeed News. "I really wanted to wanted to get my voice out there."
He said he supports Sanders for his positions on education and because of his idealism.
In Nevada, employers must schedule workers so they have time to vote. But it wasn't always enough due to the crowded caucus sites.
Some used Twitter to get others to caucus in their place, hoping to still find a way to express their vote for the next Democratic presidential nominee.