Chaos At Hong Kong's Airport As Riot Police Charge Protesters
Riot police with batons and pepper spray charged protesters outside the terminal after days of extreme tension. One video showed a police officer drawing a gun.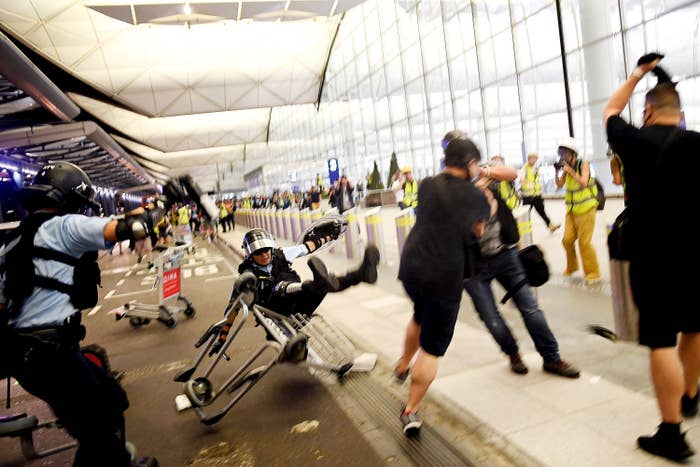 HONG KONG — Pro-democracy protesters and riot police clashed at Hong Kong's airport on the fifth day that demonstrators have occupied one of the world's busiest transport hubs.