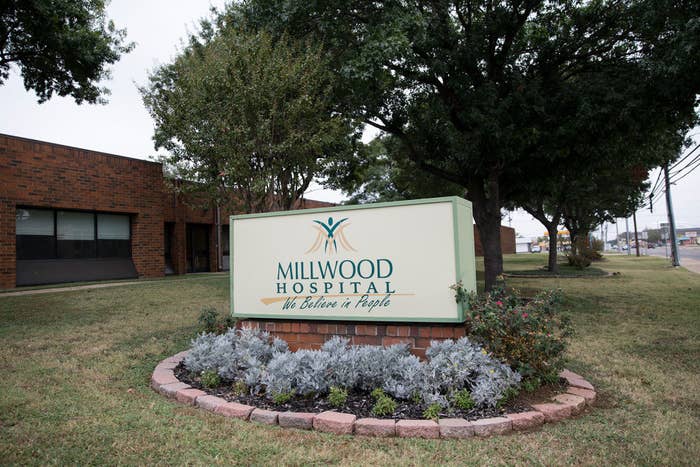 The Department of Health and Human Services has declined an official request for information on its investigation into the nation's largest chain of psychiatric hospitals. The information was solicited, in a strongly worded letter, by Sen. Charles Grassley, after BuzzFeed News found that some hospitals owned by the company — Universal Health Services — were locking in people who were not a danger to themselves or others and holding them until the payments ran out.
About one in ten UHS hospitals is currently under investigation for Medicare fraud. "Despite references in public filings and elsewhere," the department's Office of the Inspector General responded, "we cannot speak to ongoing matters, should there be any, at this time. As we've discussed with your office in other contexts, there are prudential and legal constraints on speaking about ongoing matters, such as judicial rules related to qui tam complaints under seal, grand jury proceedings, and other similar issues that would require our confidentiality."
The inspector general offered instead to brief Sen. Grassley's office on a 2012 case in which one UHS hospital agreed to pay $7 million amidst charges that it submitted fraudulent Medicaid claims. The company did not admit wrongdoing as part of the settlement.
Sen. Grassley said he was encouraged by the timely response of the agency and that his staff had accepted the offer of a briefing.
"The reporting shed light on very troubling allegations involving UHS," he told BuzzFeed News. "The allegations warrant a top-to-bottom review."
The company has denied wrongdoing in interviews with BuzzFeed News and elsewhere and said that it offers high-quality care to patients based only on their clinical needs. It has said it is cooperating with the federal investigation, and has not been charged with any wrongdoing.
UHS's 211 for-profit psychiatric hospitals in the United States earned $7.5 billion in revenues last year. More than a third of the company's overall revenue comes from taxpayers through Medicare and Medicaid.
The company's stock price tumbled in the wake of the BuzzFeed News article, falling 12% almost immediately and then another 7% the following week after a negative research report from the brokerage firm Raymond James. The stock has since rebounded slightly.