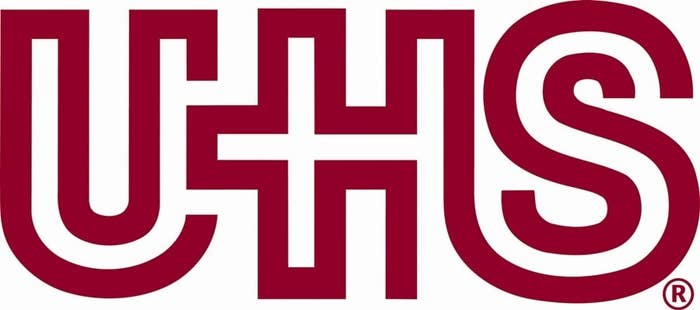 Five months after BuzzFeed News published a story about a federal investigation into the country's largest psychiatric hospital chain, Universal Health Services announced that it commissioned "in-depth interviews with nearly two dozen employees," after which two nurses who were quoted criticizing company practices have retracted their comments.
The company did not respond to questions about how the interviews were conducted, how long they lasted, whether the nurses had any legal or union representation while they were questioned, or whether they had been facing disciplinary or legal action.
UHS, which owns more than 200 psychiatric facilities across the country that brought in $8 billion in revenues last year, is under federal investigation by three agencies, including the FBI. At least one in ten UHS psychiatric hospitals is under government scrutiny, and part of the investigation has been referred to the criminal frauds section of the US Department of Justice.
In the May 23 article the two nurses, Valerie Riling and Brandi George, told BuzzFeed News they had witnessed doctors at Brooke Glen Behavioral Hospital, a UHS facility in Fort Washington, Pennsylvania, keeping patients longer than necessary in order to maximize insurance payments.
That claim echoed what scores of current and former employees from at least 10 other UHS hospitals across nine states had already told BuzzFeed News, as part of its ongoing two-year investigation into the company. According to three sources with direct knowledge of the federal investigation, officials are also examining whether UHS directs its hospitals to hold patients for as many days as their insurance will cover, regardless of medical need.
Pennsylvania Sen. Bob Casey responded to the article by sending a letter to the Office of the Inspector General in August. Citing BuzzFeed News's reporting on Brooke Glen, he requested information on the status of the inspector general's investigation into UHS.
In a new letter to BuzzFeed News, UHS's vice president of public relations, Roselle Charlier, said the company hired an "outside investigative team" that "examined voluminous operational, financial and utilization review data as well as actual patient records," and outside medical experts.
"From the interviews of Ms. Riling and Ms. George alone, it was clear that neither of them were in a position to speak with knowledge or understanding about the issues you were attempting to solicit," Charlier wrote. "When the nurses cited as sources in your story were presented with this information, they admitted the statements were not accurate and formally recanted their statements."
In a signed letter dated Oct. 18, the two women announced their wish to "formally recant, retract and apologize" for statements they made about Brooke Glen Behavioral.
UHS did not answer questions about the interviews. Ms. Riling and Ms. George did not reply to phone calls. An organizer at the Pennsylvania Association of Nurses and Allied Professionals, the union that represents workers at Brooke Glen, said the union could not comment on the matter. Contract negotiations between the union and the hospital are ongoing.
UHS requested a correction to the article, but BuzzFeed News stands by its original reporting.