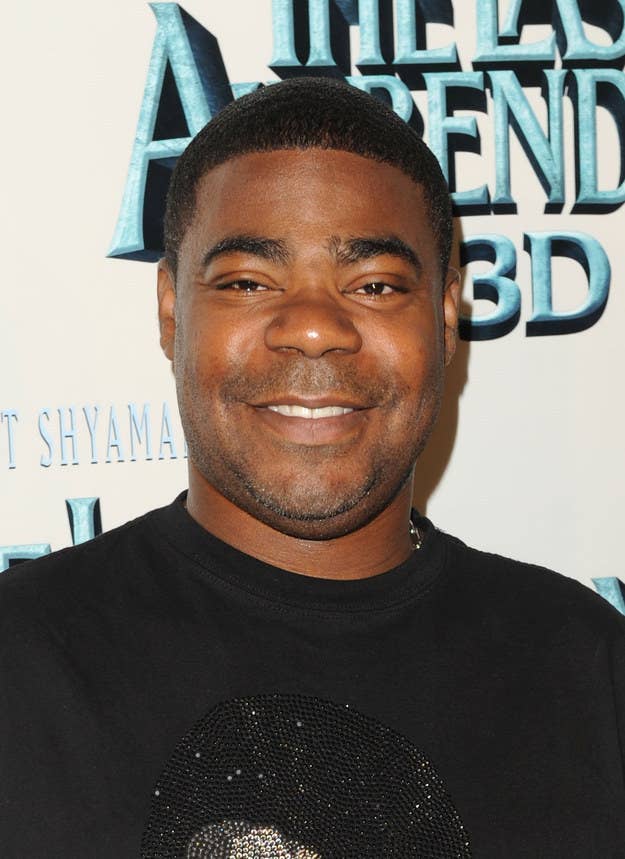 Update — Sunday, June 8, 4:31 p.m. ET: Tracy Morgan has suffered a number of injuries, his spokesman Lewis Kay said in a statement:
While Tracy remains in critical condition, he has been more responsive today, which is an incredibly encouraging sign. He sustained a number of injuries including a broken leg, a broken femur, a broken nose and several broken ribs. He had surgery earlier today on his leg. We expect him to remain in the hospital for several weeks. His family is tremendously overwhelmed and appreciative of the outpouring of love and support from his fans.
A truck driver was charged Saturday evening with death by auto after he dozed off and caused an accident that killed one person and injured six, including actor Tracy Morgan.
The New York Times identified the driver as Kevin Roper, 35, who, in addition to the death by auto charges, faces four counts of assault by auto. Roper was driving a Walmart truck, the company confirmed Saturday. He has since posted a $50,000 bail, Sgt. Gregory Williams told CNN.
Saturday Night Live and 30 Rock star Tracy Morgan's condition was not expected to change overnight, his spokesman said, after he was rushed to the hospital around 1 a.m. Saturday morning following a six-car accident that left his limo bus overturned. The 45-year-old remained in critical condition late Saturday morning, his spokesman confirmed to BuzzFeed.
"Tracy remains in critical condition at Robert Wood Johnson Hospital," said Morgan's representative, Lewis Kay, in a statement. "His family is now with him and he is receiving excellent care. We don't anticipate much of a change in his condition today."
Morgan was returning from a tour date in Delaware, where he had been performing stand-up. The collision took place on the New Jersey Turnpike and involved Morgan's limo bus, an SUV, two tractor-trailers, and two cars.
Comedian James McNair, 63, of Peekskill, N.Y., a passenger in Morgan's limo bus, was killed in the crash. Morgan's assistant Jeff Millea and comedians Ardie Fuqua and Harris Stanton were also taken to the hospital.
McNair's sister told CNN he performed under the name Jimmy Mack. "He spoke very highly of Tracy," she told CNN. "They go way back."
Morgan's driver recalled the actor screaming for help after the limo van was overturned, ABC News reported.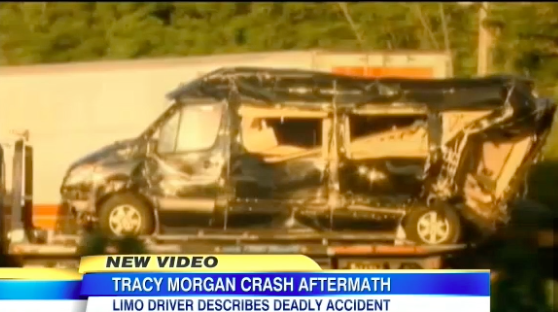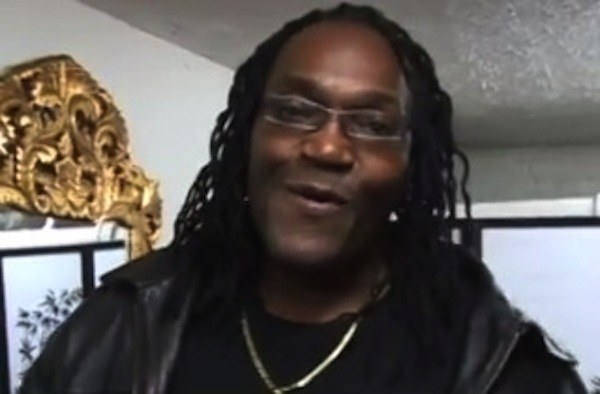 Sgt. Williams of the New Jersey State Police said the limo bus was the only vehicle to overturn, and that Roper didn't notice the slow-moving traffic.
"[New Jersey State Police] says the driver of the tractor-trailer failed to observe slow-moving traffic ahead," Williams said. "At the last minute, he swerved to try and avoid the Mercedes limo bus but struck it from behind, forcing the limo to rotate and overturn."
Morgan was flown by helicopter to Robert Wood Johnson University Hospital, where he was taken to the intensive care unit, NJ.com reported. Six others were also rushed to the hospital. Of the four patients being treated at Robert Wood Johnson University Hospital, three were in critical condition, and one was fair, a spokesman said.
Morgan is about to be a father for the fifth time with 26-year-old fiancée Megan Wollover, whom he had a baby with last July.
Stand-up comedian Ardie Fuqua, who was also injured, said on Facebook that he opened for Morgan Friday night at Dover Downs Casino in Dover, Del. He shared this Instagram photo around midnight.
Comedian friends and former co-stars wished Morgan a healthy recovery on Twitter.