How Universal Music CEO Lucian Grainge Became The Most Powerful Man In Music
He bet his career on acquiring rival record label EMI in 2011, and now that deal is paying off big time.
In 1978, when Lucian Grainge was a senior in high school, he walked out of his college-admission exam to negotiate his first record deal with a then-unknown band called the Psychedelic Furs.
Decades later, in November 2011 to be exact, just nine months after being named chairman and CEO of Universal Music Group, Grainge's steel gut and appetite for risk surfaced again when he announced a $1.9 billion deal to acquire EMI Recorded Music. No one believed Universal, which already ranked as the world's largest record label, would receive approval to buy EMI and thus shrink control of the music industry from four companies down to three. Independent record labels, consumers, even rival major record labels Sony Music and Warner Music were against the deal. Citigroup, which took over EMI from previous owner Terra Firma Capital Partners after it defaulted on debt the bank held, had reservations as well.
The only one certain that the deal would get approval was Grainge. He was so certain, in fact, that he agreed to pay all but $200 million of the purchase price within 10 months, whether or not Universal received regulatory approval, and further agreed that if the deal was rejected and Citi had to resell EMI to another buyer for a price below $1.9 billion Universal would pay the difference. Grainge wasn't just being audacious by inserting into the deal what is known in merger and acquisition parlance as a "hell-or-high-water clause." He was putting the very job he worked his entire life for on the line less than a year after being named to it — at the time Universal's parent company, Paris-based Vivendi SA, was saddled with $15 billion in debt and struggling to maintain a stable credit ranking.
Grainge's gut instincts were right. The deal was approved in September 2012, in part because he argued that EMI's sale to Universal was the only way to make the smallest and sickest of music's major labels better and thus lift the entire industry. And now Universal is not only positioned to dominate the music industry well into the future but also to grow into an extremely valuable company for Vivendi.
A representative for Universal Music Group, whose roster of artists range from Rihanna and Katy Perry to Imagine Dragons and Mumford & Sons, said Grainge was not available for comment.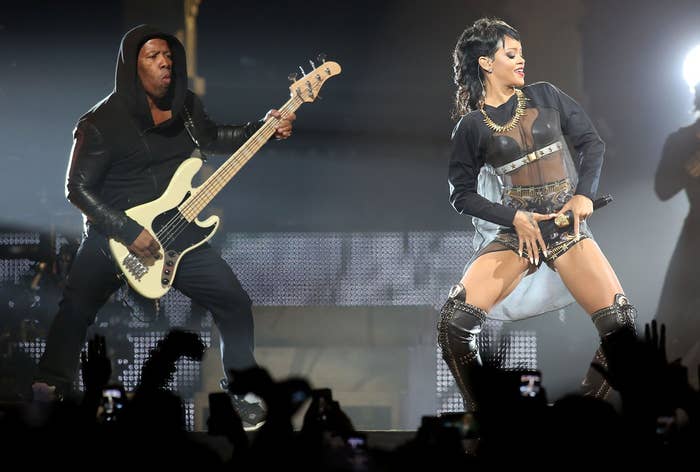 That Grainge's EMI bet — which added such iconic labels as Blue Note, Capitol and Virgin, as well as such incomparable artists as the Beatles, the Beach Boys, and Frank Sinatra to Universal's stable — is paying off is owed in part to the rise in popularity of music streaming services. (EMI's music-publishing division was sold separately, for $2.2 billion, to a group headed by Sony/ATV Music Publishing, Sony Corp.'s joint venture with the estate of Michael Jackson.)
On the surface, that claim seems laughable. After all, global music sales have fallen from their peak of $27.3 billion in 1999 to just $15 billion in 2013, a decline of more than 40%. The music industry's hopes that digital sales would eventually make up for the decline in CD sales is clearly not going to happen either, with domestic digital sales last year experiencing a 5.7% decline, the first drop since Apple's iTunes came on the scene in 2003.
These numbers, released last month by industry trade group IFPI, make it easy to cast Universal's 54-year-old leader as Lucian the Loser. They make it easy to dismiss the Grainge as another overreaching, label-grabbing mogul who, blinded by opportunity, tried to buy share rather than play fair. To leave it at that, though, is to miss the point. And the point is global music — despite IFPI's headline numbers about its continuing swoon — is actually turning the corner. It is finding a future, and a surprisingly promising one, in subscription services of the sort already offered by Pandora, Spotify, and Deezer.
Indeed, according to IFPI, more than 28 million consumers paid for a music subscription in 2013, up from 8 million in 2011. What's more, the $1.1 billion in revenue that IFPI attributed to subscriptions for streaming music in 2013 represents a year-over-year increase in excess of 51%. It's still early days, too, as market newcomers Beats Music and iTunes Radio are just now gaining traction.
Not only is a subscriber enlisted by one of these music service providers likely to stay — in the same way a Netflix subscriber is likely to stay — but in doing so is likely to become a constant and continuous source of revenue. And the recurring sales arising from this customer base haven't a thing to do with any one month's album releases or any one week's hit song.
"Once you get their credit-card number, that's it," says Brian C. Mulligan, who as an executive at Universal's former parent company helped shut down Napster's piracy operations and then joined the board once those operations were legalized. "The service is more like a utility."
Marc Geiger, the Lollapalooza co-founder who heads William Morris Endeavor's music division, predicted at a recent industry conference that music subscription's relatively nascent revenue stream would reach $72 billion a year within a decade. All it takes to get there, he said, is 500 million customers paying an average of $12 a month. And for those who think his customer count is optimistic, Geiger pointed to such platforms as Baidu (531 million users), Facebook (1.23 billion members), and Google (6 billion searches a day). "Platforms with over 500 million customers will rule the next 10 years," he said.
What this means for Universal is a matter of simple math. These music services pay, on average, about 75% of their revenue for the content supplied by artists, labels and publishers, of which Universal is the biggest provider. Throw in a 50-50 split for advertising — an additional revenue stream Geiger expects to top $10 billion within a decade — and the given-up-for-dead music business is suddenly looking at a compound annual growth rate of 17%.
Add to that the fact that EMI's addition to Universal has already facilitated some previously unthinkable industry firsts. Aided by artists annexed through its EMI acquisition, Universal accounted for nine of the Top 10 songs on Billboard's weekly digital chart for Aug. 18. The same tie-up also produced 10 of the top 10 on Billboard's Hot 100 list for Sept. 13.
Universal's take of Geiger's "conservatively" projected industry total of $74 billion a decade from now, based on the label's 40% market share, comes in just shy of $30 billion. That's 340% greater than the $6.7 billion in revenue Universal reported for 2013. Moreover, because analysts value Universal as being worth between 1.0 and 1.3 times annual sales, its enterprise value in 10 years stands to be closing in on $40 billion. In this context, at least, Grainge's picking up EMI for less then $2 billion looks very smart indeed. So, too, does his early and successful courtship of Silicon Valley, as evidenced by Apple CEO Tim Cook accompanying Grainge to a recent industry event, a community as responsible as any for music's accelerating recovery.
Even Wall Street analysts historically dour about the music industry are coming around to this point of view — no less than Goldman Sachs came out with a research note Monday on Universal's parent company, Vivendi, titled, "Here comes the sun: Streaming drives music industry growth."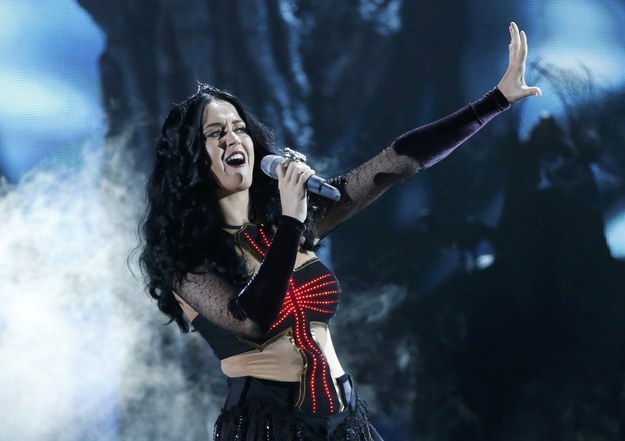 A lot had to fall into place, obviously, before Grainge could secure for Universal a deal that in some markets took its share to more than 50%. The European Commission, which enforces the competitive policies of the European Union, did its part by revising its mandate to consider what was good for an industry's consumers rather than limiting its focus to a merger's effect on an industry's competitors. (Regulators did force Universal to sell off a third of EMI's assets, mostly in certain international markets where its control would have exceeded 50%.) Digital disruption played a role, too, not only by lowering barriers to entry into music's longstanding oligopoly but by making Apple's iTunes a bigger player in the business than any one label.
But perhaps the biggest factor leading to Grainge's career-defining deal was the failure of Warner Music and EMI to seal one of their own. It had long been a fait accompli of the music business that these two smaller companies would combine, thus allowing for stronger competition with Universal and Sony Music. But the two labels tried and failed to agree to terms not once, not twice, but five different times. Says a source privy to many of the failed merger talks between the industry's perennially star-crossed lovers, "Each side kept thinking, OK, we'll fix whatever's wrong with our company just as soon as we get this merger behind us." So it was that, years later and still apart from each other, EMI and Warner both had much to fix.
Capital expenditures had suffered the most, as investments in the long-term health of either business would have reduced short-term earnings and, by extension, lower the purchase price one of them might have fetched from the other. At Warner, says a second source, the negligence was mostly limited to infrastructure. Its private-equity investors, whose holding periods seldom exceed five years, were reluctant to make capital improvements that would outlive their ownership. But at EMI, the withholding of capital went beyond infrastructure to the company's core.
"EMI stopped being a frontline participant in signing and developing new artists," says the second source. "This left it with a very weak base in the U.S., which generates the majority of multimillion selling acts."
That Warner failed to acquire EMI is partially attributable to its own sale, for $3.3 billion, in July 2011. The timing was such that EMI came on the market a month before Warner's new owner, Access Industries, closed on its transaction. Access, a collection of industrial companies owned by Ukrainian-born billionaire Len Blavatnik, was understandably hesitant to double down on recorded music — a business it had just entered.
Grainge, however, had no such hesitation, and sensing a window opening he swooped in and climbed right through it. As the source privy to the Warner-EMI merger talks, who has been a colleague of Grainge's since 1990, put it, "He has an instinctive ability to go for the jugular and to pounce when the opportunity is just right."
As a result, regardless of what the rest of his tenure as Universal CEO holds, Grainge will go down as the master architect of what is likely to be the last big deal in the music business. Small wonder then that he not only just received The Recording Academy's prestigious Icon award in January, but also topped Billboard's "Power 100 List" for 2013.