World's Most Pierced Man Denied Entry Into Dubai Because Officials Feared His "Black Magic"
He has 453 piercings on his face and body.
The most pierced man in the world, Rolf Buchholz, has claimed he was denied entry into Dubai because airport staff feared he might be practicing "black magic".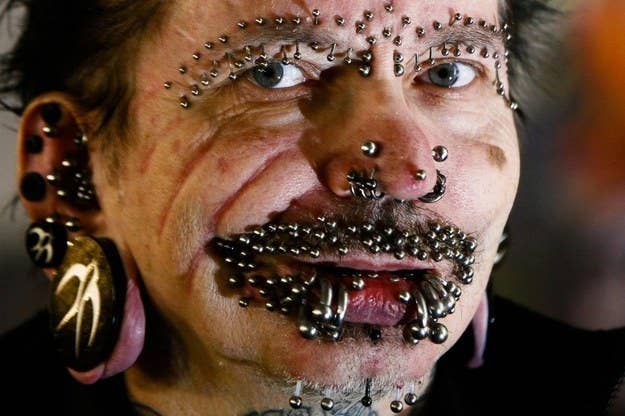 Here is his account of what happened on Friday:
As well as his piercings, some of which are on his genitals, Buchholz has two horn implants in his head.