This Guy Got Arrested Wearing A "Go Directly To Jail" T-Shirt
Police apparently saw the funny side.
A 20-year-old man from Florida was arrested while wearing a Monopoly T-shirt with the words "Go Directly To Jail" written across it.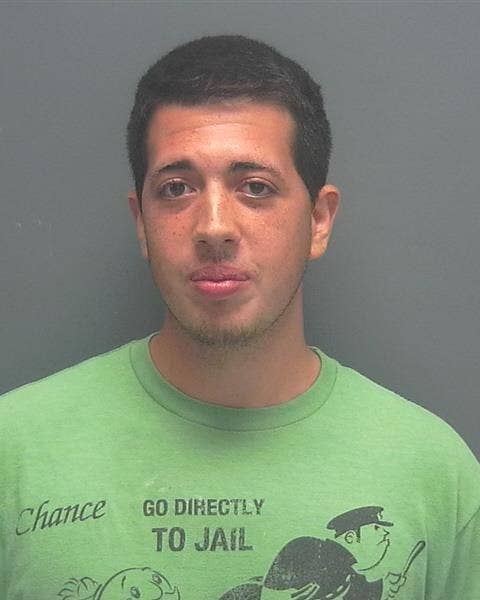 In August Robert Burt's jail booking picture also went viral after he turned up wearing a T-shirt featuring his previous mugshot image.