Someone Drew A Penis On A Banksy Mural And The Police Are Now Investigating
Can people please stop drawing penises on everything?
Police have launched an investigation after a penis was spray-painted on to a Banksy mural in Folkstone, Kent.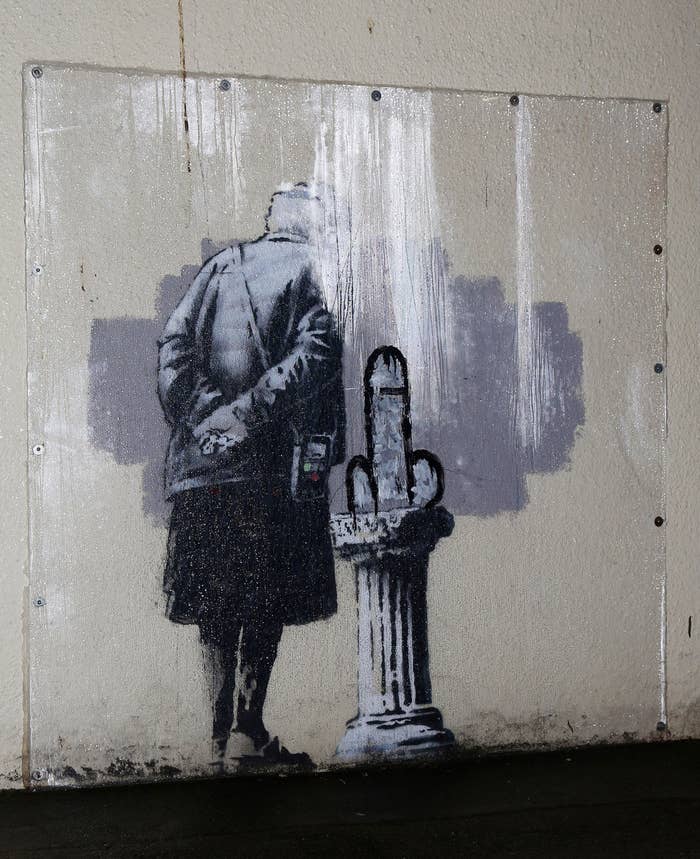 The work "Art Buff", is in Payers Park, and originally showed an elderly woman with her hands behind her back admiring an empty plinth.
However, the damage was not permanent, because council staff erected a perspex cover over the mural shortly after it appeared last month.