Man Proposes In The Back Of A Police Car After Driving Into A Tree
Things didn't exactly go to plan.
This is not how Somerset resident Caine Hutchings imagined himself proposing to his girlfriend, Emily Dukeson.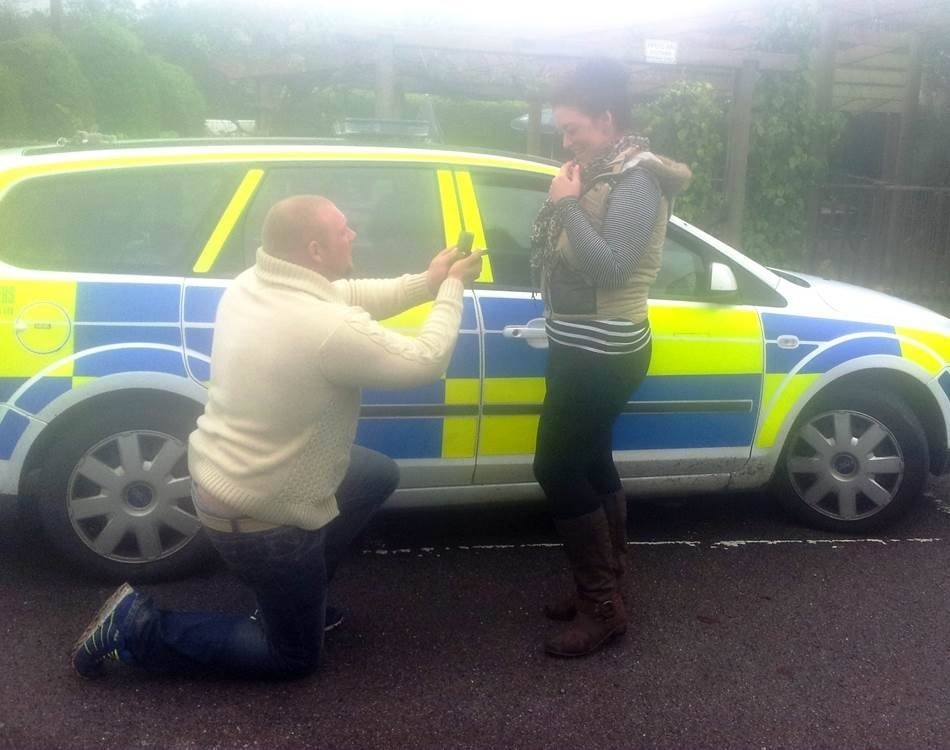 The pair were later picked up by PC Nicola Rickards, who offered to take them to a nearby pub.
"I said I'd drop them and the dogs at the Pipers Inn in Ashcott," Rickards said. "He sat in the back and she was in the front."
It was during that short drive that Hutchings decided he couldn't wait any longer.
"We were only in the police car a short time but the accident had put everything in perspective, so I decided that I would ask there and then because anything can change in just a moment and I didn't want to wait any longer," he said.
Rickards, who is getting married herself next year, said she didn't know who was more excited when Hutchings produced the ring, and said she had to remind Dukeson to give an answer.
Dukeson said yes.
Speaking afterwards, Dukeson said:
I didn't have a clue that was going to happen. As far as I was aware we were going to Blue Anchor to take the dogs for a walk.

In the car, Caine said "did you really think we were going all that way just to walk the dogs" and pulled the box out.
Rickards said she told Hutchings to get down on one knee and propose properly when they got to the pub.
The police officer then took a picture to commemorate the moment.
Hutchings and Dukeson are planning to get married next year.