Malala Yousafzai Gives $50,000 To Help Rebuild Schools In Gaza
"Because without education, there will never be peace," the 17-year-old said.
Teenage Nobel Peace Prize winner Malala Yousafzai has donated $50,000 (£31,300) to help rebuild schools in Gaza.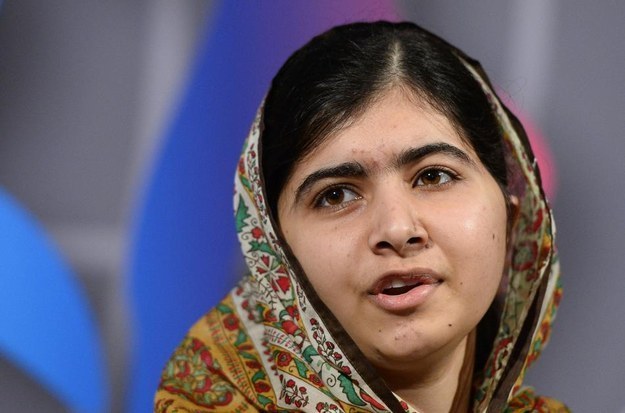 She said the money would be give to the United Nations Relief and Works Agency (UNRWA) to help rebuild 83 schools in the Palestinian territory.
In a statement on the UNRWA website, she added:
I am honored to announce all my World's Children's Prize money will go to help students and schools in an especially difficult place – in Gaza.

I am donating these funds to The United Nations Relief and Works Agency for Palestine Refugees, which is performing heroic work to serve children in Gaza, in very difficult circumstances.

The needs are overwhelming – more than half of Gaza's population is under 18 years of age. They want and deserve quality education, hope and real opportunities to build a future.

This funding will help rebuild the 83 schools damaged during the recent conflict. Innocent Palestinian children have suffered terribly and for too long. We must all work to ensure Palestinian boys and girls, and all children everywhere, receive a quality education in a safe environment.

Because without education, there will never be peace. Let us stand together for peace and education because together we are more powerful.
The UNRWA commissioner-general Pierre Krahenbuhl responded to Malala's donation, saying the agency was "deeply touched" by her actions.
Krahenbuhl added:
You have become a symbol of the boundless potential that lies within each and every child on earth. You are an aspirational figure to the next generation in Palestine and beyond. You are an inspiration to all of us.

Thank you Malala.
Earlier this month Malala became the youngest recipient of the Nobel Peace Prize.