Billy Ray Cyrus Latest To Fall For Twitter Prank As He Retweets Jimmy Savile Picture
The singer appeared to not recognise the notorious paedophile.
You may remember that on Monday, Donald Trump retweeted a photo of serial killers Fred and Rosemary West after someone on Twitter pretended they were his parents.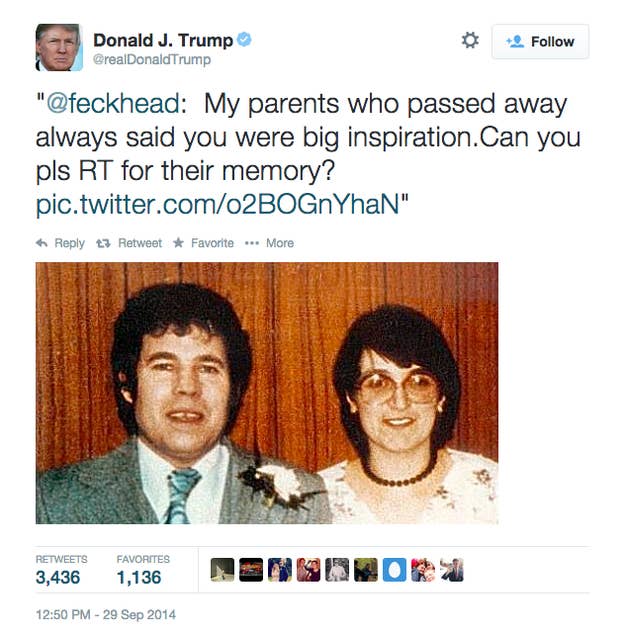 Well, this is now in danger of becoming a trend, with someone today tricking country singer Billy Ray Cyrus into retweeting a picture of notorious paedophile Jimmy Savile.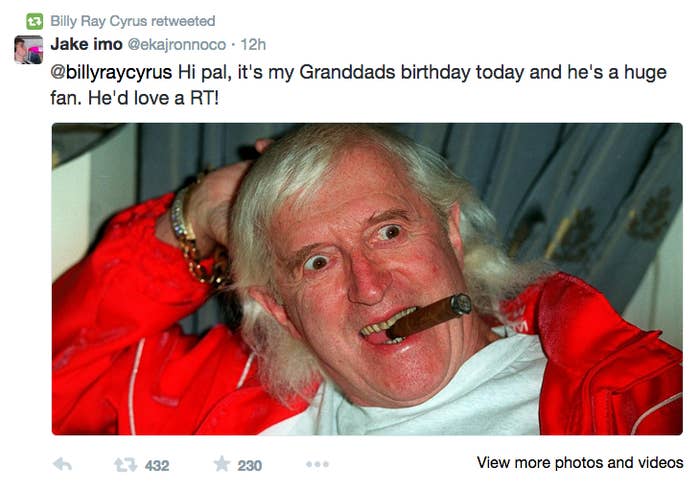 Jake imo, who tweets as @ekajronnoco, seems to be enjoying the attention his prank is causing as numerous UK publications cover Cyrus's error.