Why Disney Bought Lucasfilm
In two words: Star. Wars.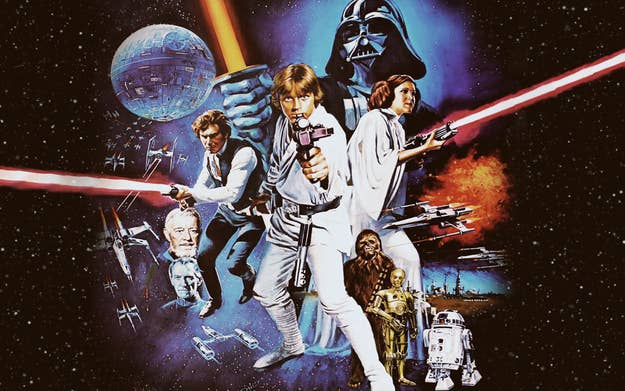 Today, Disney shocked the world by announcing that they had bought Lucasfilm and with it, acquired all rights to Star Wars. While that has ramifications for products, games and the historical archive, the most interesting consequences are for the future of the epic franchise.
On an investor call, Disney executives added some color to the press release that came out earlier today. About four or five years ago, George Lucas began contemplating his retirement. He selected a successor, Kathleen Kennedy and began talking to Disney about a year and a half ago. It was only today, though, that the deal officially closed for $4.05 billion.
In clinical terms, Disney laid out the case to investors for buying what could be seen as an aging movie franchise in a time when the film industry is heavily in flux. It repeatedly said that the studio was being "conservative" in its projected revenue for Lucasfilm properties but the fact that Lucas has not released a Star Wars since 2005 came up repeatedly, as Disney estimated that a sequel released today would rack up $1.5 billion at the box office.
Plus, with 17,000 (!) characters, the merchandising efficiencies created by bringing all of that stuff in-house at Disney would be huge. As with Marvel Entertainment, which Disney bought in 2009 — also for around $4 billion — Disney sees several kinds of cash signs, from theme parks to other synergistic operations, especially overseas. Right now, international sales of Star Wars accounts for around 40 percent of Lucasfilm's revenue — Disney thinks it's an area of huge growth, particularly since it's even less than Marvel was making internationally at the time Disney acquired it.
Other Lucasfilm properties are also possible candidates for Disney movie sequels or tie-in products, like Willow or Indiana Jones, although Indiana wasn't factored into purchase price because of its existing ties to Paramount.
So what's next? How about a new Star Wars trilogy! The next installment will be released in 2015, as one of the "tentpole" movies Disney will release. From then on, Disney estimates a new Star Wars movie will come out every two to three years. An "extensive" treatment of the upcoming three movies was one of the many reasons Disney forked over the billions.
"We believe there is substantial pent-up demand," said Disney CFO Jay Rasulo.
And the big screen might not be the only place you'll see swinging lightsabers. Towards the end of the call, after getting questions from stock analysts who didn't have power or even a computer, Bob Iger, Disney president, mentioned that they were bullish on the small screen. "We really see Star Wars potential on TV," he said. It makes sense that Disney, who has already sucked up the intellectual property for superheroes (Marvel) and animation (Pixar), would be keen to vacuum up one of the most loved entities in the sci-fi universe.
"We've very mindful of brands and property that are known and loved," Iger said. "It's an already branded, already known quantity."