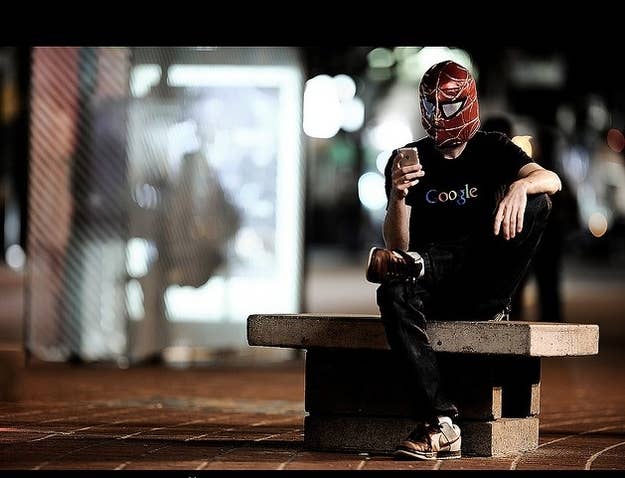 SAN FRANCISCO — Walk around the city these days, and it's not hard to pick out the tech crowd: they seem to take special pride branding themselves in company t-shirts, tote bags, backpacks, jackets, hats, whatever can fit a logo. But one neighborhood in particular has seen the uptick in Silicon Valley types turn into a tidal wave: the Mission.
The techies' migration from suburban Palo Alto to the charmingly gritty — and once less charmingly gritty — urban neighborhood has come in waves, but really settled in this summer when the scene's low-profile king, Facebook founder Mark Zuckerberg, began being spotted around a house at the edge of the Mission, near Noe Valley. But his arrival here, and his cohort's, isn't just a real estate choice: it marks the merger of tech culture and culture at large, a new hybrid in a neighborhood and a city whose key industry used to stand a bit apart. The first tech boom, of the late '90s, brought an influx of new people in the Mission — but it's hard to imagine that the hardcore engineers would have been happy with, say, the level of gang violence and messy artist warehouses a decade ago.
Now, with most of the rough edges sanded off of the previously-poor district, the tech guys are the Mission's mascots, the cool kids. Love it or hate it, the musicians and weirdos who won the neighborhood its hip reputation in the first place have mostly grown-up, fled to Oakland or both. The street artist "Mission School," led by figures like Barry McGee and Chris Johanson, is dead.
But Zuckerberg spends time on Dolores Street, often walking his dog, and his part-time residence (he also has a much-photographed home in Palo Alto) is an open secret in the neighborhood. Though residents wondered at first about his rather sizable security detail parked in a quiet corner, it appears to be paying some unexpected dividends: apparently a private security guy chased down a would-be burglar recently. Now Zuck sightings (or near-misses) are practically a daily affair, and local blogs note his appearances at Mission establishments like Wise Sons Deli, Dolores Park and a smokey dive bar called the Phone Booth. (Facebook reps declined to comment on Zuckerberg's personal life.)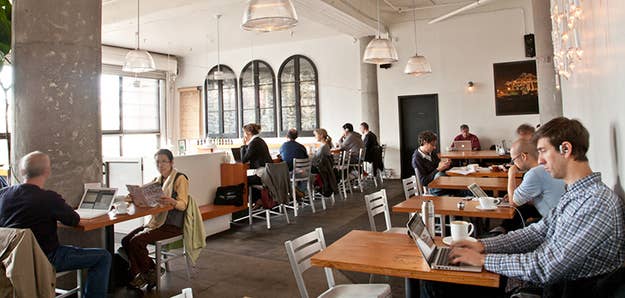 Zuckerberg isn't the only newcomer. Once a hub for street art and artist warehouses (not to mention the Irish and then Mexican populations of the city), the Mission now fairly bulges with tech startups. As the last census revealed, the local population is bucking trends by becoming more, not less, white, as the Latino population falls. PandoDaily, the Sarah Lacy blog, is based in its outskirts. Inside one of the neighborhood's tallest buildings, a former bank, the home of Mission Start-up Social Club, tech workers and VC guys frequently gather for roof-top drinks. As this great Stamen Design map shows, its streets are clogged with shuttle buses of all stripes.
Anyone walking down Valencia Street, the Bedford Avenue of the West Coast, can't help but be struck by the heavy influx of Google T-shirts and start-up branded messenger bags. Not everyone is pleased about the neighborhood's popularity (particularly businesses losing leases thanks to rising rents) but the money flowing through San Francisco in this tech boom has been parked in many new Mission restaurants and stores: either in the form of tech types investing in projects or just consuming its goods. It's telling that it's a fancy male barbershop (part of the Freeman's Sporting Club empire) that, hilariously, has a line out its doors before it opens every day. What could be a better bet for a business: a place that caters to guys who want to look cool and have the means to do so.