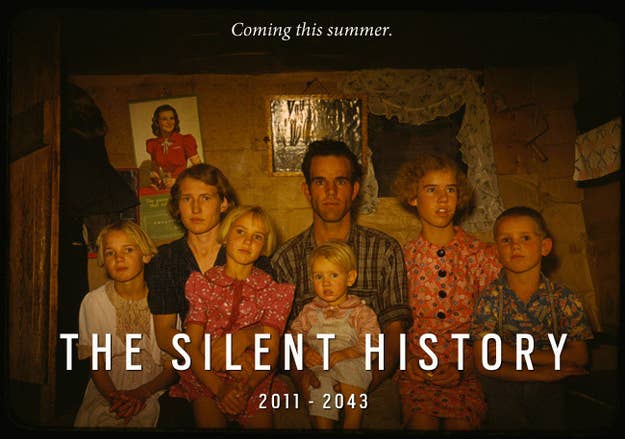 Eli Horowitz talks a good game about how his new project, The Silent History, is going to push digital publishing past dreary e-books and hokey Twitter novel experiments.
The former publisher of San Francisco's indie literary magazine and book press McSweeney's, along with fellow McSweeney's veteran Russell Quinn and writers Matthew Derby and Kevin Moffett, has created a new form of storytelling: a geo-located mobile serialized story that will launch in late August and run for a year. It's a two-pronged approach to narrative: readers download an app and then receive daily doses of fictive oral history ("Testimonials") that they can read wherever. This is where the main plot unfolds. But the real innovation comes in the related, secondary piece: the geo-tagged "Field Reports" that can only be downloaded when the reader is standing in a specific place, as shown by the mapping interface on the app. Currently, there are between 300 and 400 Field Reports written for locations around the world, but that will grow as readers add their own stories.
Every month's offerings of 20 Testimonials will comprise one book; with a month off between installments, the project will last a year. The eerie premise of the series is that there are a group of children born with the strange condition of silence who appear normal as babies but never acquire language capabilities. It turns out, though, that they have other gifts.
Check out this exclusive trailer, featuring the voices of Ira Glass and Miranda July:
Most surprising about the project, though, is that Horowitz himself lacks a smart phone.
"Hold on, I can tell you what kind it is," he said, pausing, as he tries to ascertain his phone's pedigree. "It's an LG-something. It flips. Lately, though, it's a little sad because the flipping mechanism has gotten very loose so it's more like a flap-phone. It just dangles out there."
With Horowitz thusly ill-equipped, the work of actually developing the app fell to Quinn, who has won plaudits for his work on McSweeney's digital products. (Ironic, yes, although the print-loving small publisher has always maintained a web site with unique content, long before it was normal to do so.) But the idea came from years of Horowitz' work in publishing, where he was frustrated by the "depressing" digital options, namely e-books.
"I got to thinking about new storytelling experiences — what can these things do, what can these things lead to," he said. "The other thing was seeing that the rise of the e-books was being dominated by the platforms — the storefronts, and the programmers, and the distributors — which reduced it to an economic model rather than having the actual writers and creators at the lead."
So around three years ago, Horowitz began ruminating on what kind of form would work best for a new fiction experience. Thanks to information gleaned from others' experiences with smart phones ("I watch TV and I have friends, OK?"), he knew there were a few core functions he wanted to exploit — namely, the ability to read in downloadable installments ("they get easy updates") and to use specific places to trigger content ("you carry them around.")
Inspirations included The Wire (for its seasonal narrative arcs), futuristic movies like District 9 and walking tours. The "Field Report" offerings, which will be written by Horowitz's crew and by readers themselves (whose submissions will be edited by Horowitz), aren't as crucial to the story as the "Testimonials" but will hopefully open up the reading experience to be more immersive. People already do this for fictional worlds, like the Sex and the City bus tour," Horowitz said, "I wanted to create all of these things more intentionally."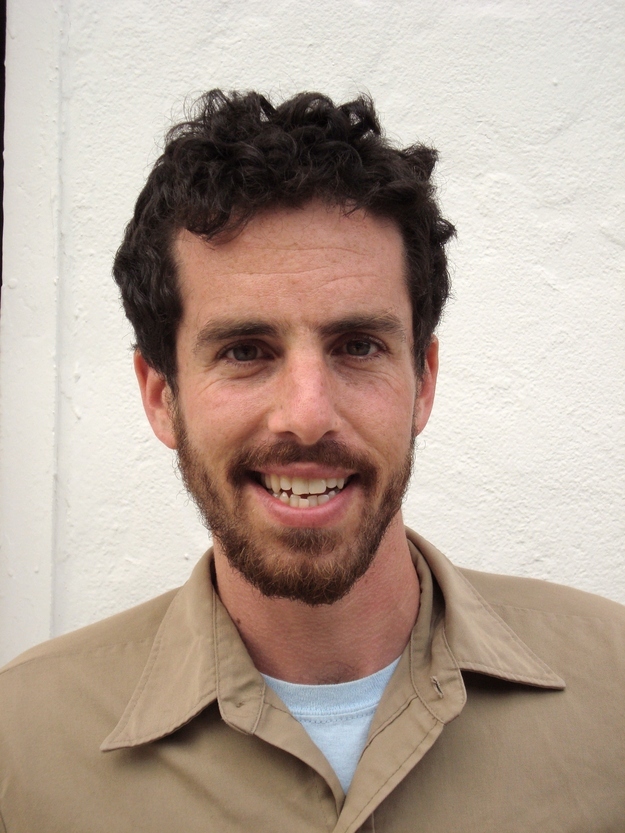 With that in mind, he opted for the form of the oral history and enlisted two well-known short story writers, Derby and Moffett, to begin writing. The concept of the narrative was set by Horowitz — a kind of Oliver Sacks' style medical mystery merged with Children of Men's dystopian vision. "I don't want to spoil anything but fundamentally it's about these silenced children who don't create or understand language. At first, they are thought to be nothings, blank slates, vegetables but eventually it's discovered that they are much more than that," he said.
Quinn began working on the technical aspects only in January of this year, and the app is still being tested. Already, though, there are 300 field reports out there in the world — including Antarctica, China and the Oval Office. (Horowitz said that they can see when a field report has been accessed, so fingers crossed that President Obama downloads it.) While they wanted it to be usable — to have a reasonable radius around a specific location for someone to be able to access the report—Horowitz said he took a "hard line" about the need to actually visit places to read the pieces.
"The experience of standing there is such a fundamental part of it," he said. "You won't be able to fully comprehend what you're reading otherwise."
There is already interest from movie studios about bringing this project to a screen of some kind and Horowitz said that he'd like to add audio features in the future. For all his enthusiasm, though, Horowitz readily admits that there's a good chance that this whole project will totally flop. Do people want to read serialized fiction? And do they want to stand on street corners and duck into bars and god-knows-where-else to find it? As Robin Sloan, another digital literary adventurer who released an app that doubled as an essay earlier this year noted, books themselves are hard to beat. "If people don't treat the book as a technology, I can't take them seriously," he said,
But Horowitz and co.'s experiment has more than just a voiceover from Ira Glass going for it: after noodling around a little with the beta app, I was hooked. At its best, fiction reading is an immersive, transportive experience that follows you around, even when you leave the book at home. It's even more satisfying to have the story literally travel with you. Too bad Horowitz himself won't be able to use it.
For more info on the app's release, check out their website. It's only available for iPad and iPhone -- sorry Droid.