Inside Google's Internal Meme Generator
How do Googlers blow off steam? They make memes, for internal use only. Until now.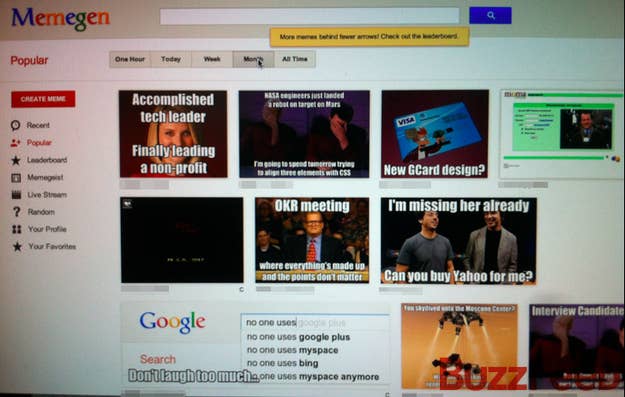 It may not be a perk on the level of a meeting bike or skeeball room, but Google employees have access to a vast intranet called Moma, with many delights. A tipster has sent us some shots of one of the best parts: Memegen, the internal meme generator. As you can see, it's a way for Googlers to blow off steam and (gently) rib their bosses.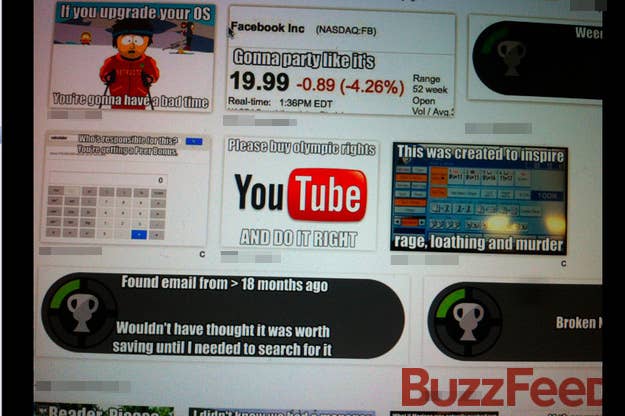 A Google search unearthed a few, loving mentions of Memegen but not much else. But in 2012, inspired no doubt by the wide use of Memegen within the company, Google released a version for Google Plus. These memes get hundreds, sometimes thousands of "likes." It speaks really well for the company that they allow such honest and funny feedback: the only one who might not be so fond of the thing is Marissa Mayer: it seems that her exit spawned a tidal wave of Google-only memes (see top image).