In a video interspersed with tears and laughter, the pair discussed their split, which occurred 6 months ago. As of Wednesday afternoon, their video was the top trending video on the platform, watched over 16 million times.
Both Koshy and Dobrik stressed that they are still best friends.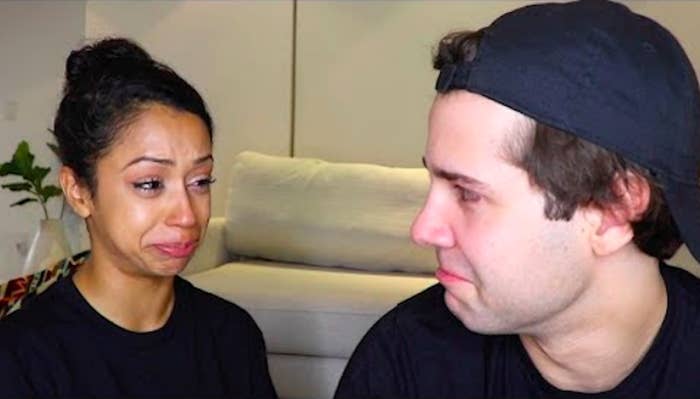 The two of them also posted about their split on Instagram. "Breaking up is rough. But at least I get to go through it with my best friend," Koshy wrote.
"I love you so much," Dobrik concluded his own breakup 'gram. "Now hurry up and come downstairs we have puns to make (as friends) lol."
Other stars in the social media realm, like Alissa Violet, expressed love for the video. Violet said that the couple "handled that so beautifully."
And a whole lot of people were emotionally wrecked by the announcement.
People were crying all day.
Both David and Liza responded to the outpouring of love. "Thank you guys for everything," Dobrik wrote.
Koshy said that she was "genuinely mind blown," by it.
BuzzFeed News has reached out to Dobrik and Koshy for comment.