This is Isaiah Garza, a 16-year-old from Texas.
For meme day at South Grand Prairie High School, he told BuzzFeed News, he dressed up as Kris Jenner. "Kris Jenner is an icon and knows how to make money and is hilarious to watch," the teen said.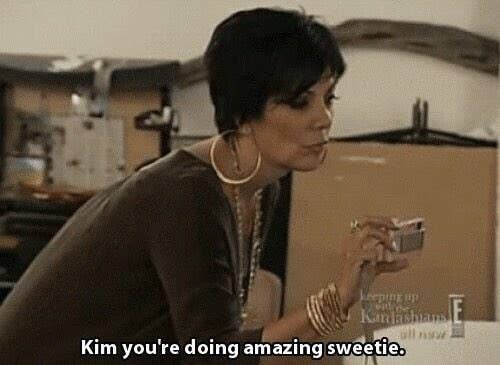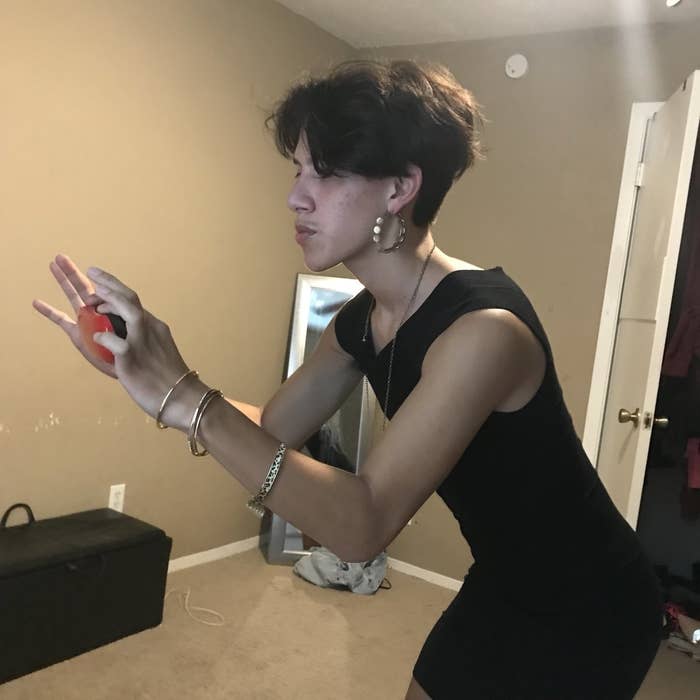 During the school day, he had "whoever was around at the moment" hold up this sign in front of him.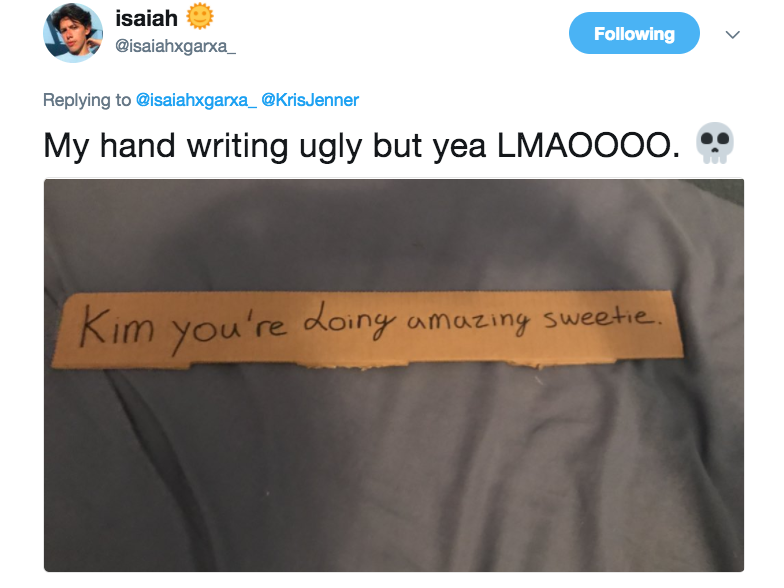 He said that he had to modify the outfit slightly: "I had to put the shirt over because I was out of the dress code at my school," he said.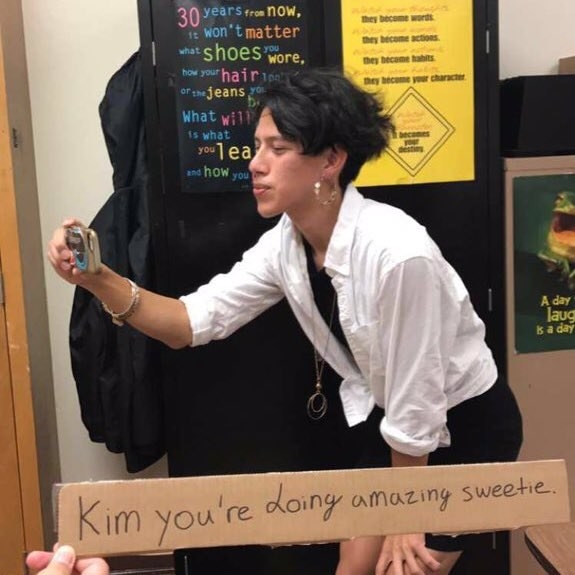 His main reason for dressing up as Jenner was "to feel confident in a costume that would be mainly for women and break gender standards."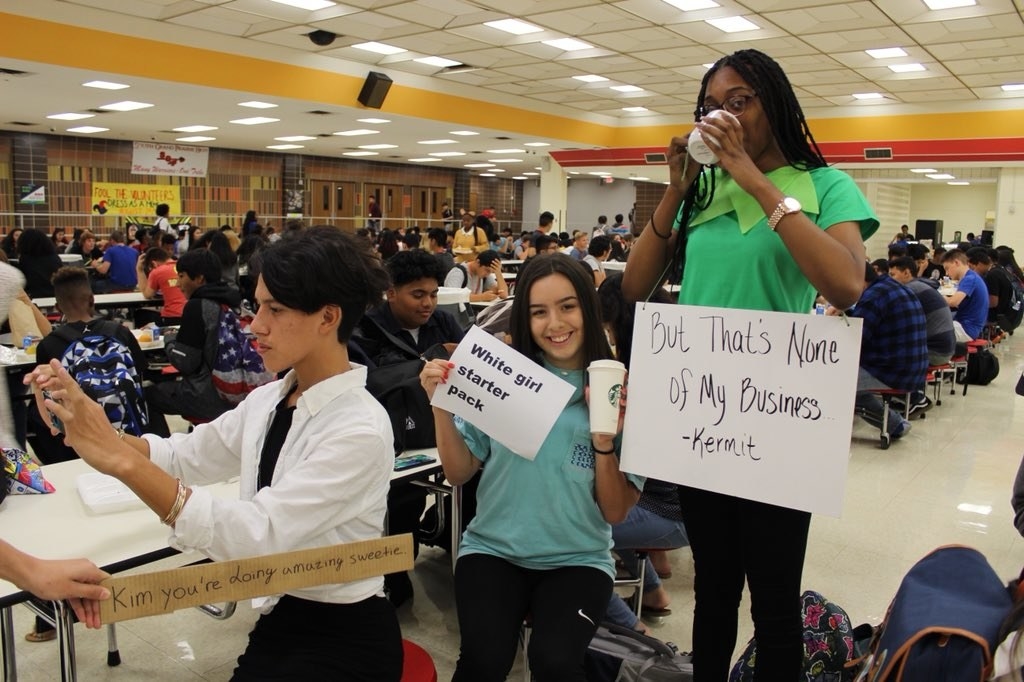 After Isaiah shared the pic on Twitter of him being "iconic" people told him that, like Kim, he was doing amazing sweetie.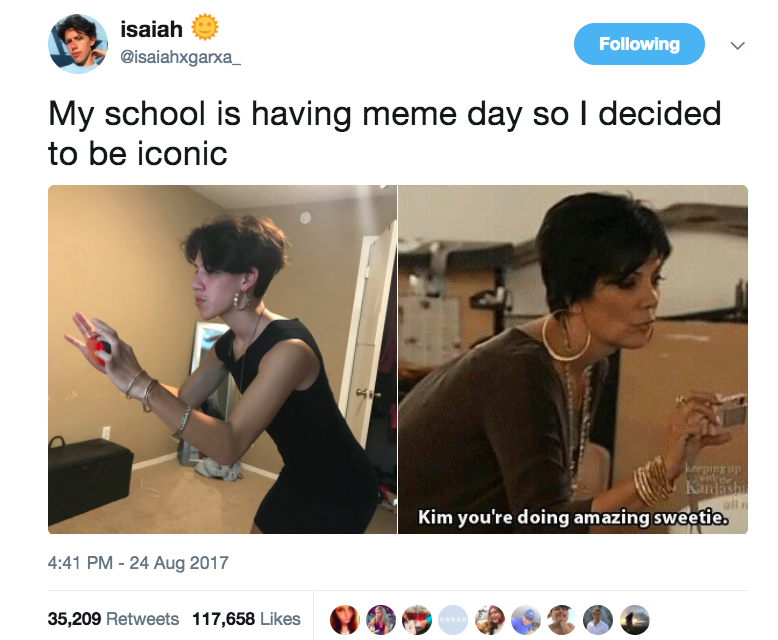 He said those have been his favorite responses.
The teen said that he doesn't think Jenner has seen his look yet, and that he REALLY wants her to. "I've been looking at her likes and stuff to see if she did," he said.
Anyway, Isaiah: