Alexis Elliot, an 18-year-old from Ohio, was given a huge responsibility this holiday season, to set up her family's elves one night. She told BuzzFeed News that her parents were out of ideas, "So they said I could do it." Crystal Elliott said that she and her husband, James, had passed the task on to their daughter, following failed brainstorming, which included a Pinterest search.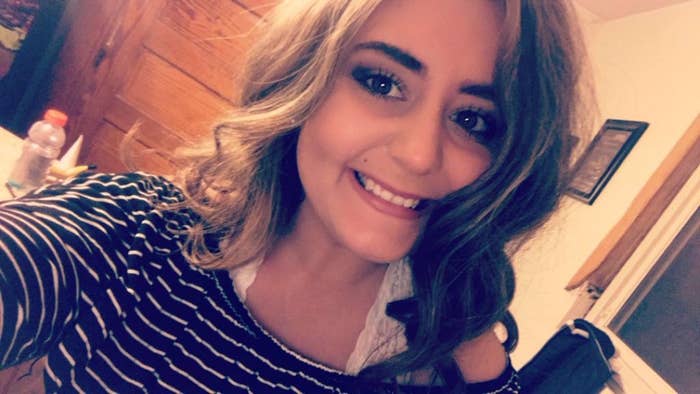 When asked if her family falls mostly on Santa's naughty or nice list, the teen responded, "I'd definitely say, naughty." Her family's elves are named Buddy, Simon, and Timmy. Here's Buddy and Simon chilling.
She said that they continue the tradition because "everyone just gets a kick out of it," adding that "it's funny to see the kids' reactions."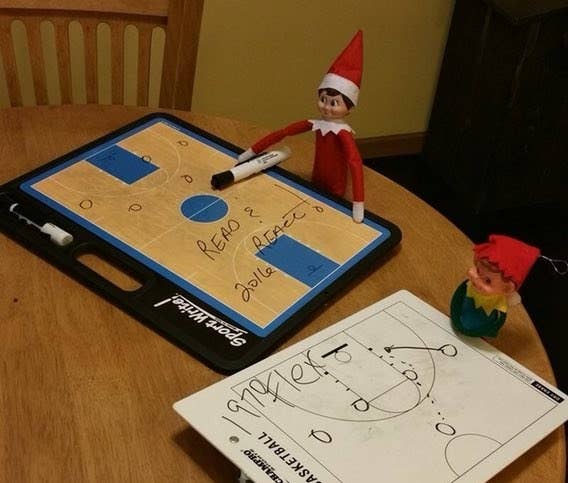 From the very beginning their elf, Buddy, has been mischievous, according to Alexis's dad. Here he is trying to hot-wire the family's Corvette.
This is what Buddy "had to say," the night Alexis was in charge.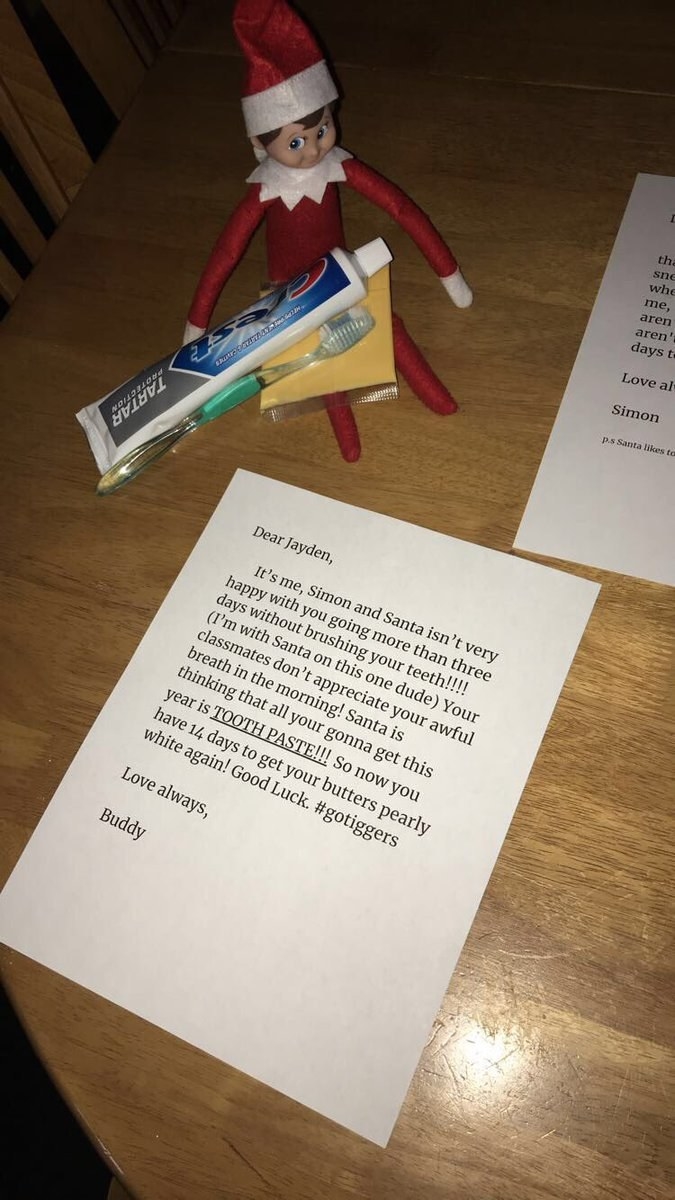 And Timmy:
And last but not least, Simon: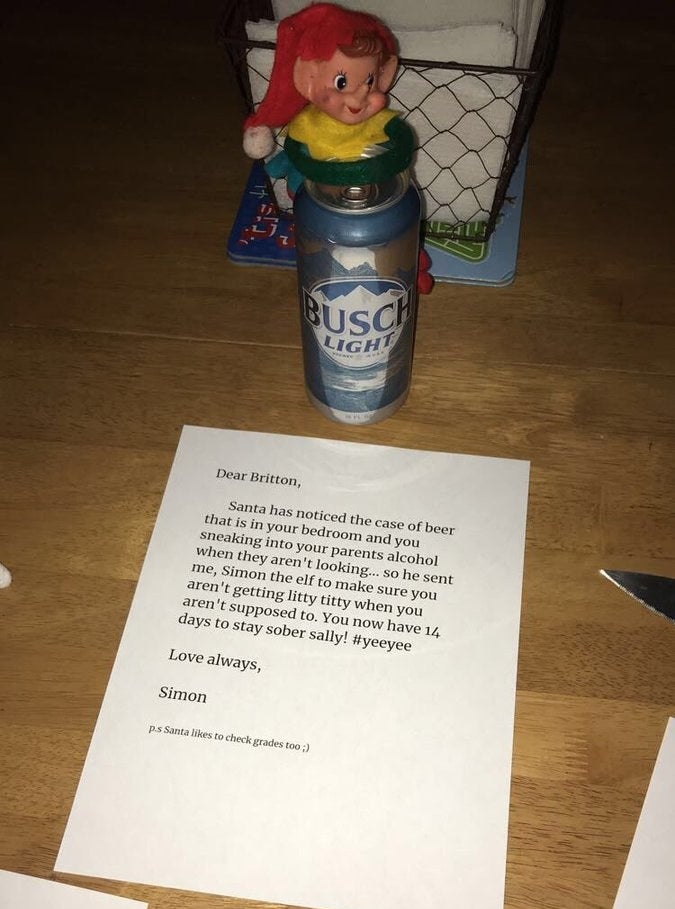 "My parents let me do our elf on the shelf last night for my siblings and all I gotta say is this elf doesn't play around lmaoo," the teen wrote on Twitter.
And people were fans.

The best.
Congratulations on your award, Alexis.