This is Huckleberry. He lives in Austin, Texas. He likes to perch on his roof.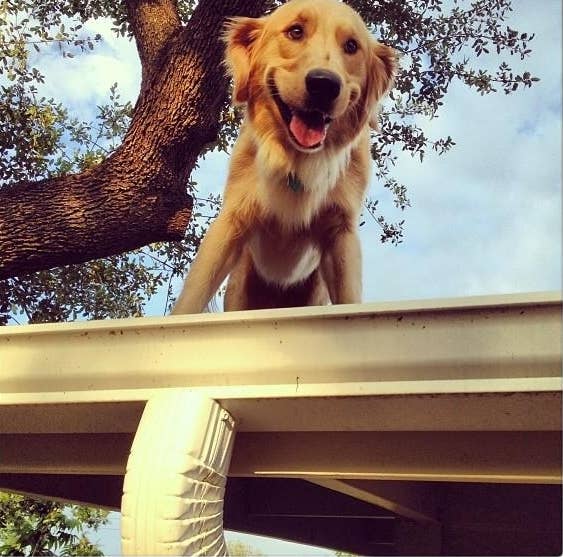 And these are his humans, Allie and Justin Lindenmuth.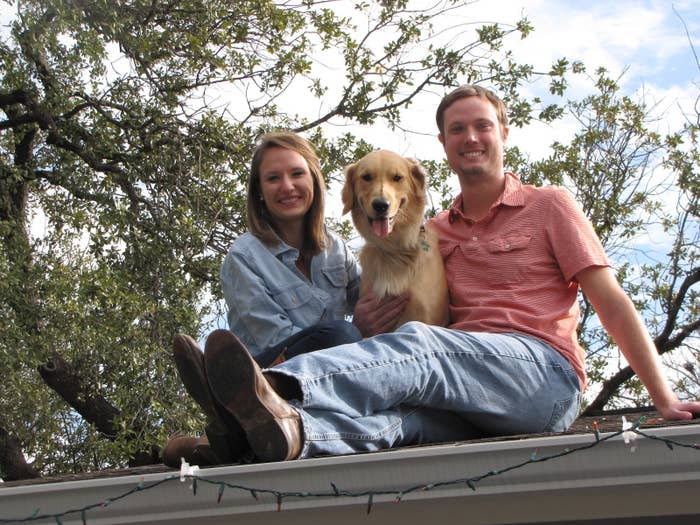 "Huck has what we call 'roof time' throughout the day," Allie told BuzzFeed News.
He jumps on the roof from the backyard.
"He goes up there to check out the neighborhood," she said.
When Huck spots a neighbor, or a dog, Huck even says hello. "He loves barking and welcoming his passersby," she said.
Allie said that "countless people" have knocked on their door, worried about Huck's safety. So, they made this sign. "Don't be alarmed!!!" it begins.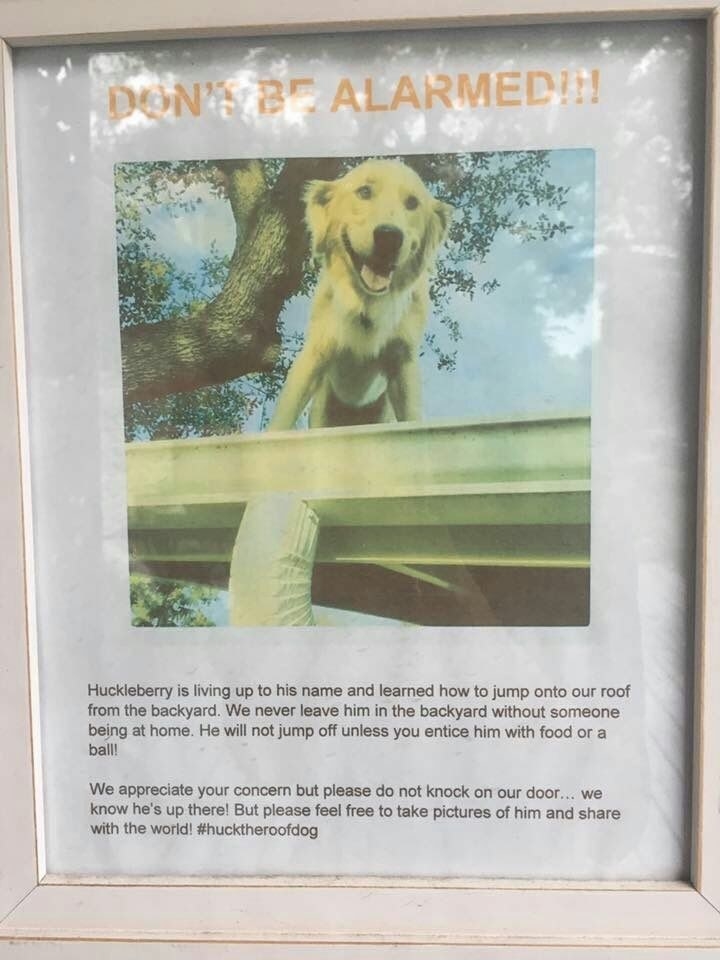 Sarafina Nance told BuzzFeed News that she spotted Huck on Tuesday while she was walking her puppy, Comet. "I asked him what he was looking at and finally, when I glanced up, I saw a huge golden retriever looking down at me!"
People were so happy about her discovery. "This is the best thing ever," one person said.
"I love this dog."
"On the woof"
Such.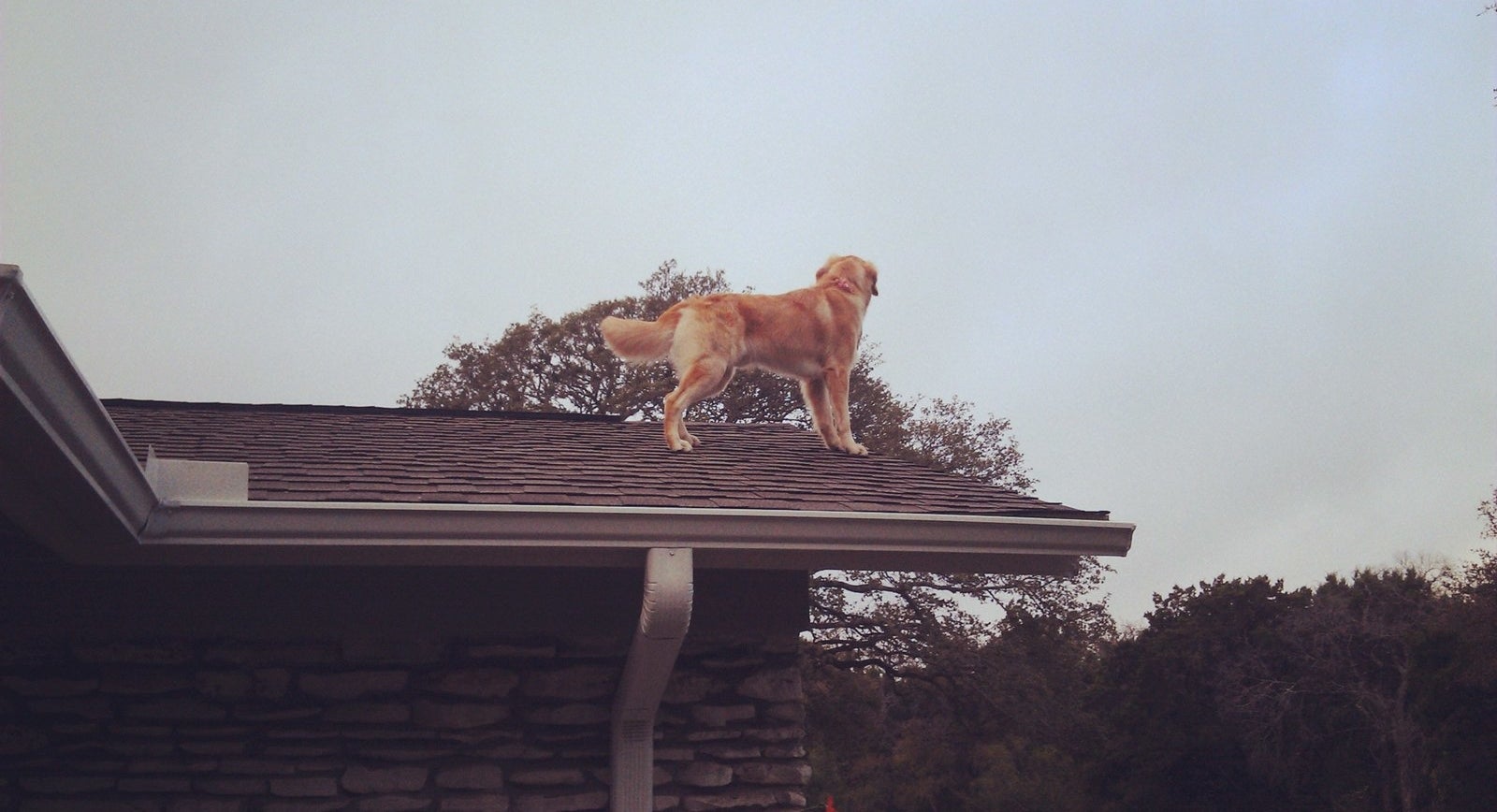 A.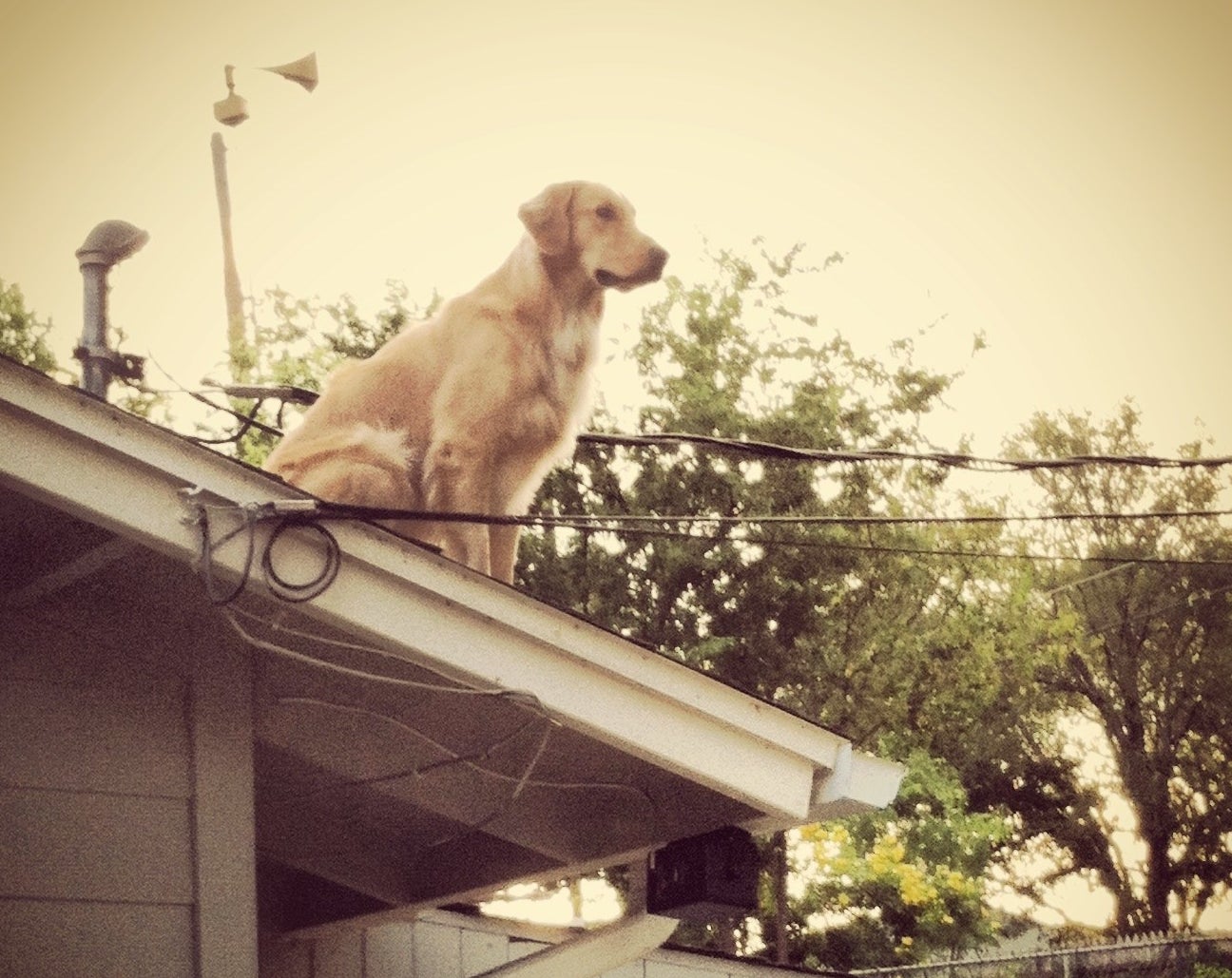 Good.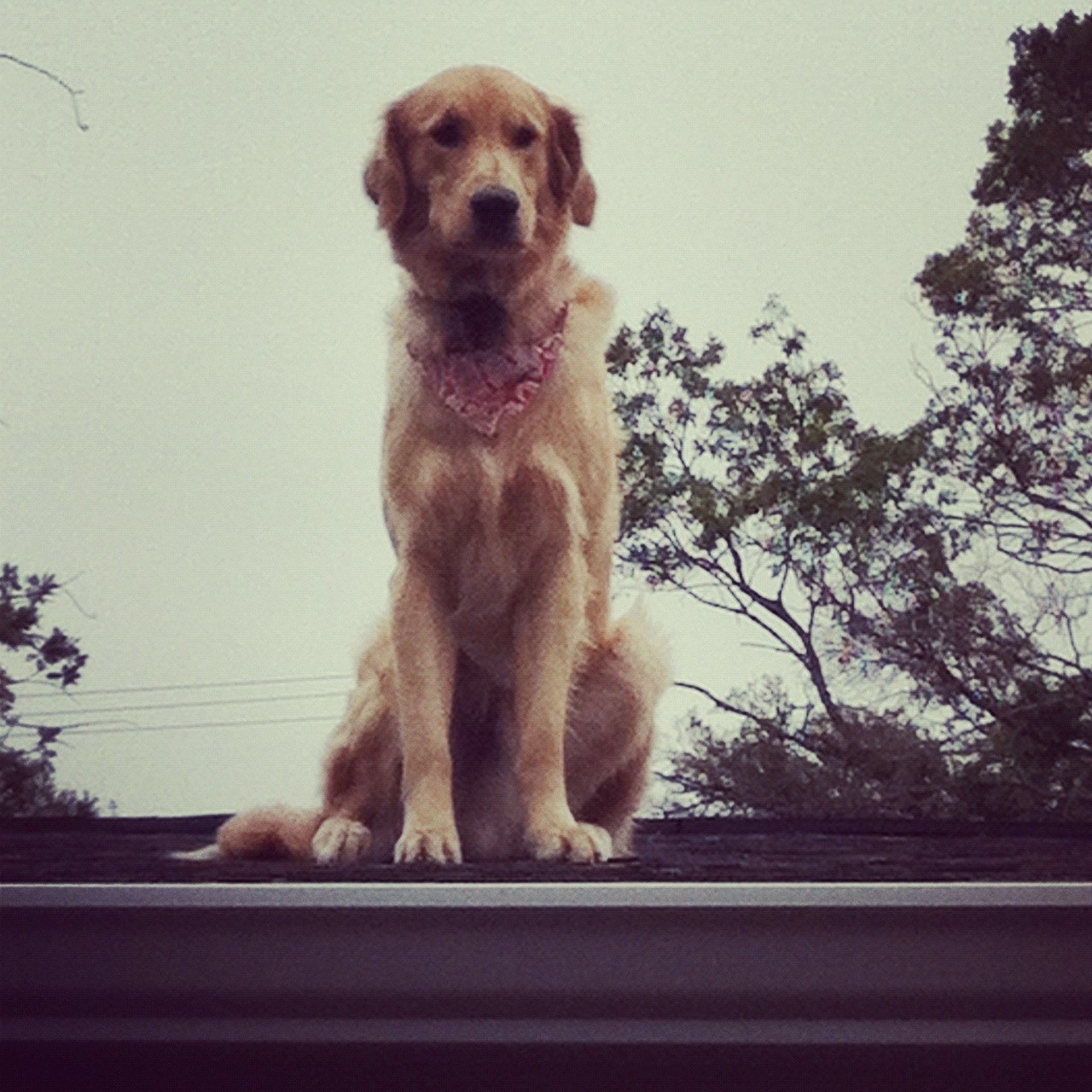 Boy.