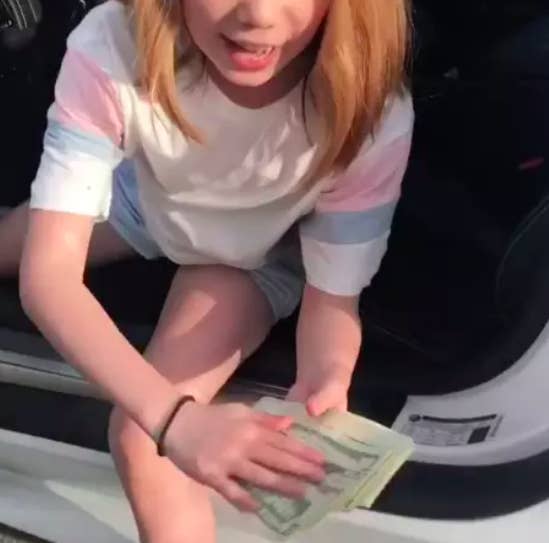 All of the posts on Lil Tay's Instagram account were suddenly removed on Monday.
Lil Tay, a bad-mouthed character played by a 9-year-old girl, has more than 2 million followers on her Instagram account.
A spokesperson for Lil Tay's family, Diomi Cordero, said the now-clean account is part of a rebrand of the child's controversial persona.
Cordero would not provide additional information, but said that the posts were removed intentionally.
"I am rebranding Lil Tay...stay tuned," he told BuzzFeed News Monday afternoon.
Lil Tay's brand up until this point has consisted mostly of her waving wads of cash, swearing, and romping around in fancy cars and homes.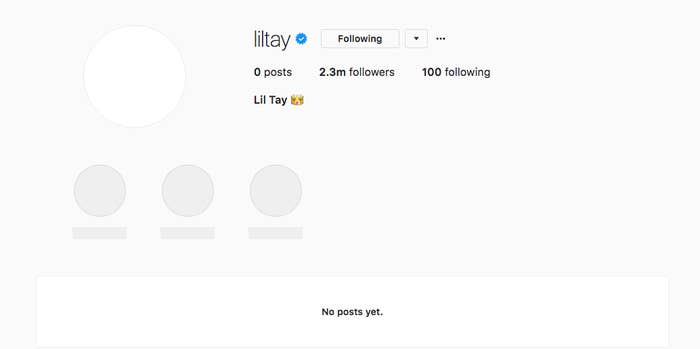 Both Lil Tay's mom, Angela Tian and Cordero, told BuzzFeed News last month that the primary driving force behind the now-deleted content on Lil Tay's account was her older brother, Jason, 16.
People began to tweet #saveliltay after apparent footage of Jason coaching his younger sister went viral. Jason, through Cordero last month, declined to comment on it.
In it, Lil Tay recites lines, and sighs heavily, apparently to her brother, after messing one of them up.