So, because brands are super sentient now, Carl's Jr. has recently asked Amazon multiple times to buy it on Twitter. Behold this tweet from Sunday:
...

And this one: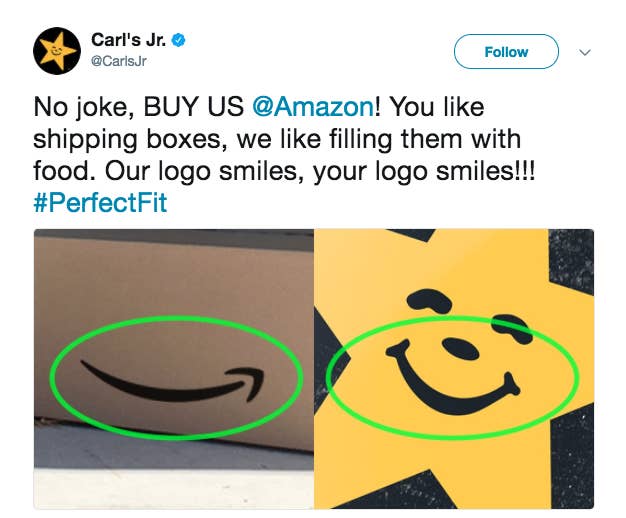 And this one:

And this one:
Some people found @-ing Amazon a little ~desperate~.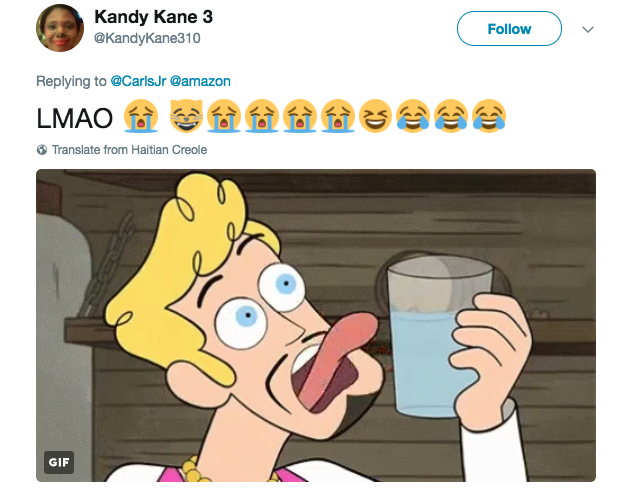 This person called the marketing strategy "so painful."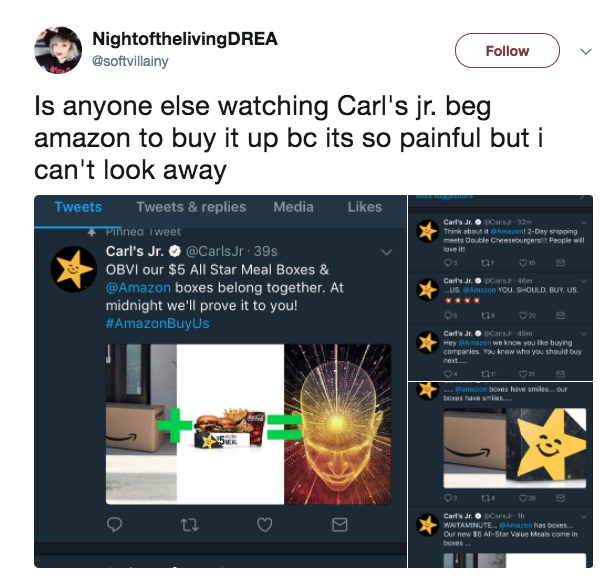 BuzzFeed News has reached out to Amazon to see if they're interested in buying the fast food chain.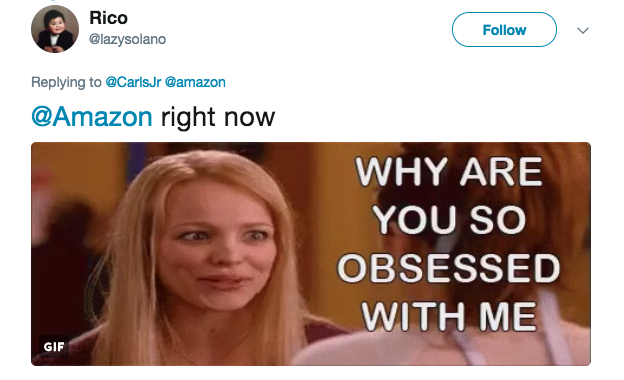 The Twitter account said that it's sharing BIG IDEAS each hour for 24 hours.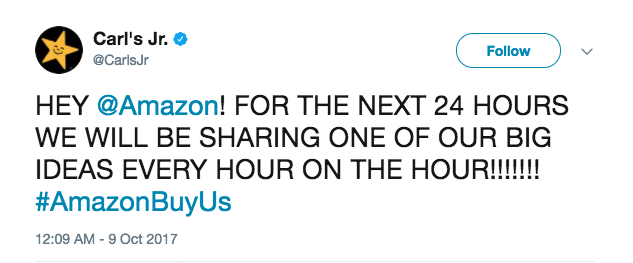 Not everyone was into the idea sharing.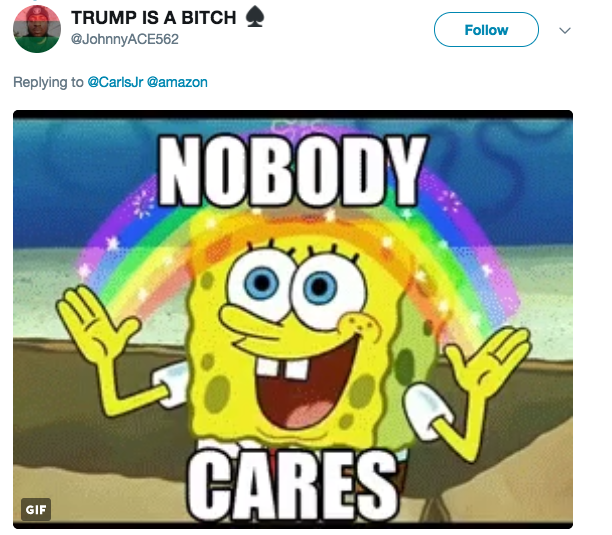 The fast food account shared its 13th tweet on Monday.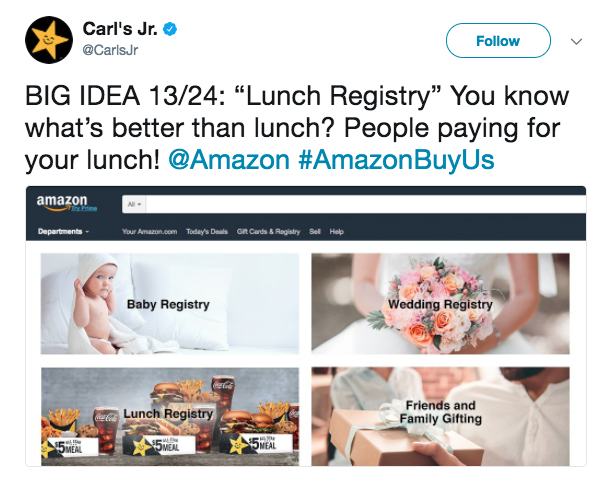 Carl's Jr. did not immediately respond to request for comment from BuzzFeed News about the endeavor.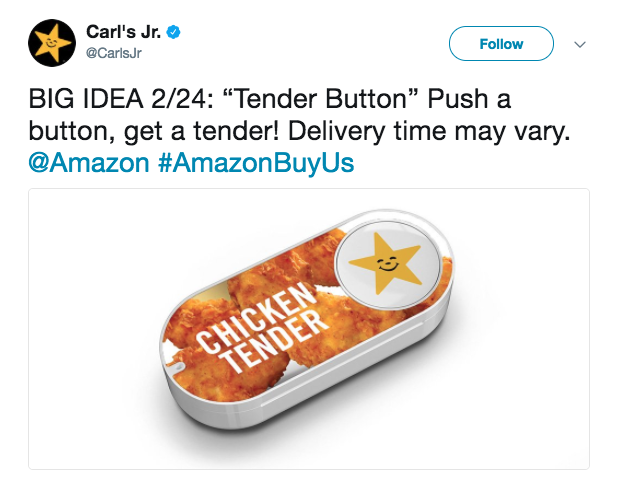 Here are some more of Carl's Jr.'s "BIG IDEAS."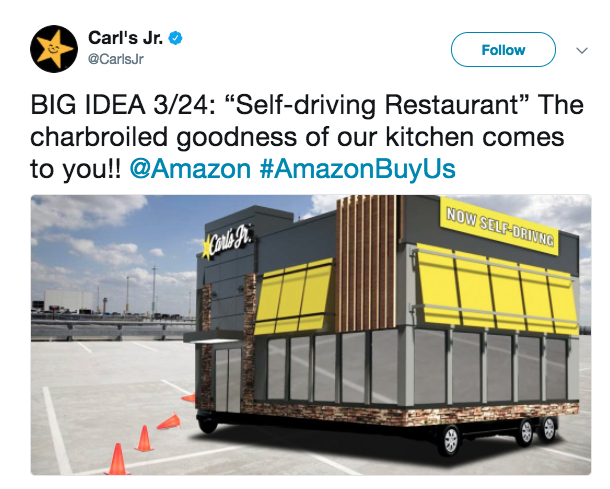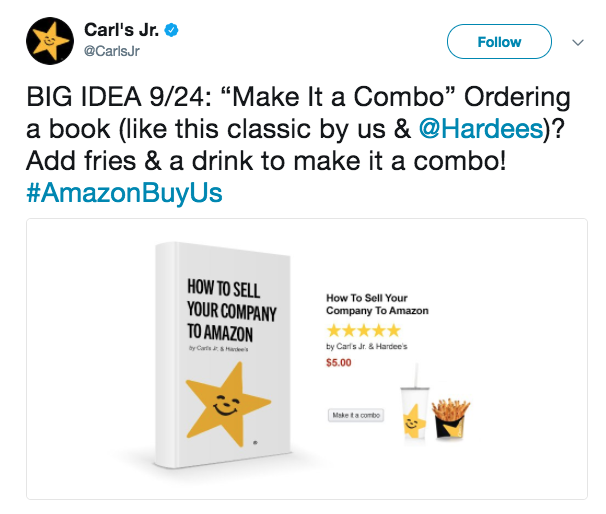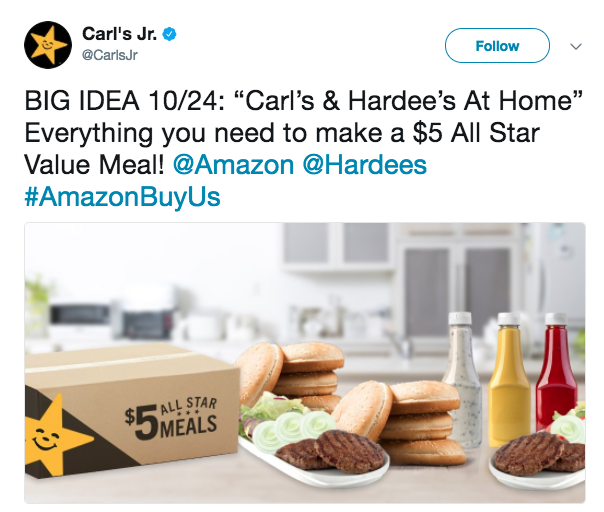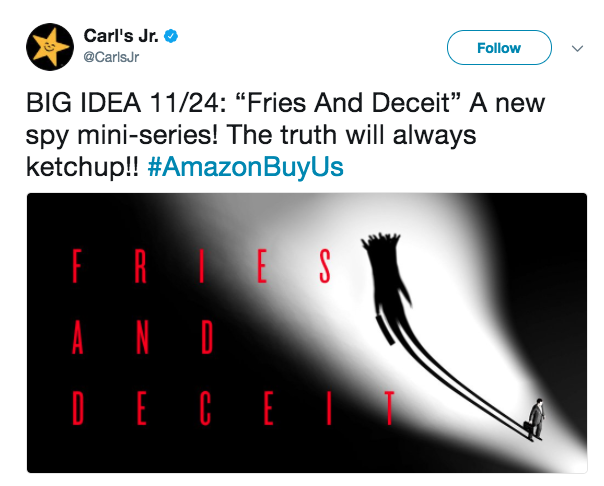 We'll see if Amazon is interested!