Doja Cat, A Heavily Meme'd Musician, Tweeted About Using The Word "Faggot" In High School
The artist blew up earlier this month after a song she released about a cow became a huge meme.
Doja Cat is under fire after she tweeted Tuesday night about using the word "faggot" in high school.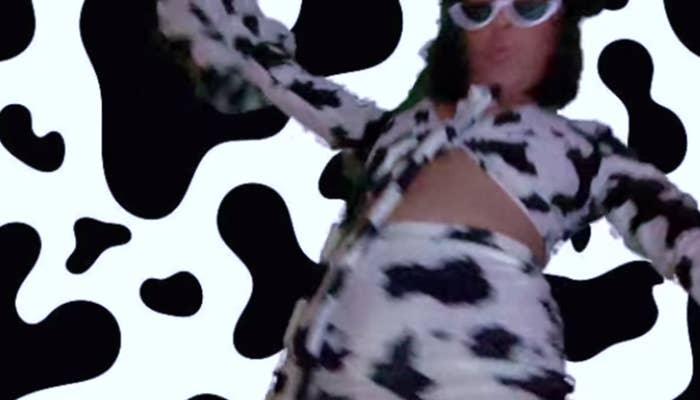 Doja Cat went viral earlier this month after people became obsessed and delighted with her song "Mooo!"
Lines from it like "Bitch, I'm a cow" and "Got milk, bitch? Got beef?" also became a meme.
In an interview with Complex, the singer called the song's success "crazy."
"It's really crazy this blew up because it's been four months since we released my first studio album and we're planning this tour," she told the outlet earlier this month. "For this to happen right before we take off is hugely surreal."
Doja Cat's tweet using the gay slur has been deleted, but screenshots are circulating on Twitter. In the tweet, she says she has used the slur "roughly like 15 thousand times in [her] life."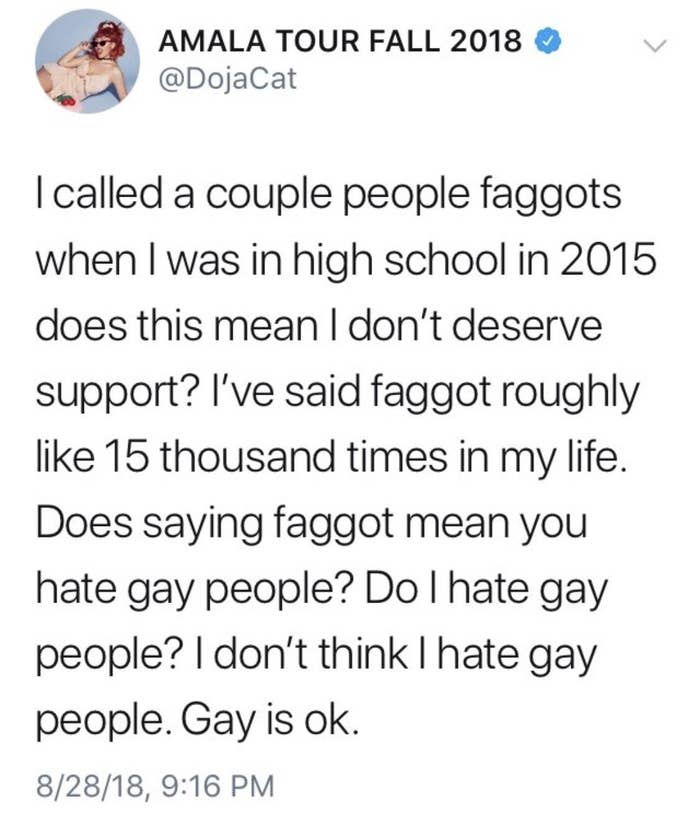 "I called a couple people faggots when I was in high school in 2015 does this mean I don't deserve support?" she tweeted. "I've said faggot roughly like 15 thousand times in my life. Does saying faggot mean you hate gay people? Do I hate gay people? I don't think I hate gay people. Gay is ok."
The tweet resulted in a wave of backlash, with people, including star Debra Messing, discussing it. "How can you be so ignorant?" Messing tweeted, @-ing the star.