Meet Dew. He lives in Kentucky. His mom, Mandey Lee, told BuzzFeed News that he is a "family farm dog."

Dew lives on 70 acres. "While that seems large, he does like to roam off at times and meet new people," she said.
Tyler Wilson, 19, was at a gas station when he ran into the doggo in the midst of an exploration. Dew made him exceptionally happy. "I smiled so hard my eyes started watering," he said. "It was just so cute. It was like a movie." The photos he shared of the encounter went super viral.
"I kinda felt a vibe that he was a really good dog," he said.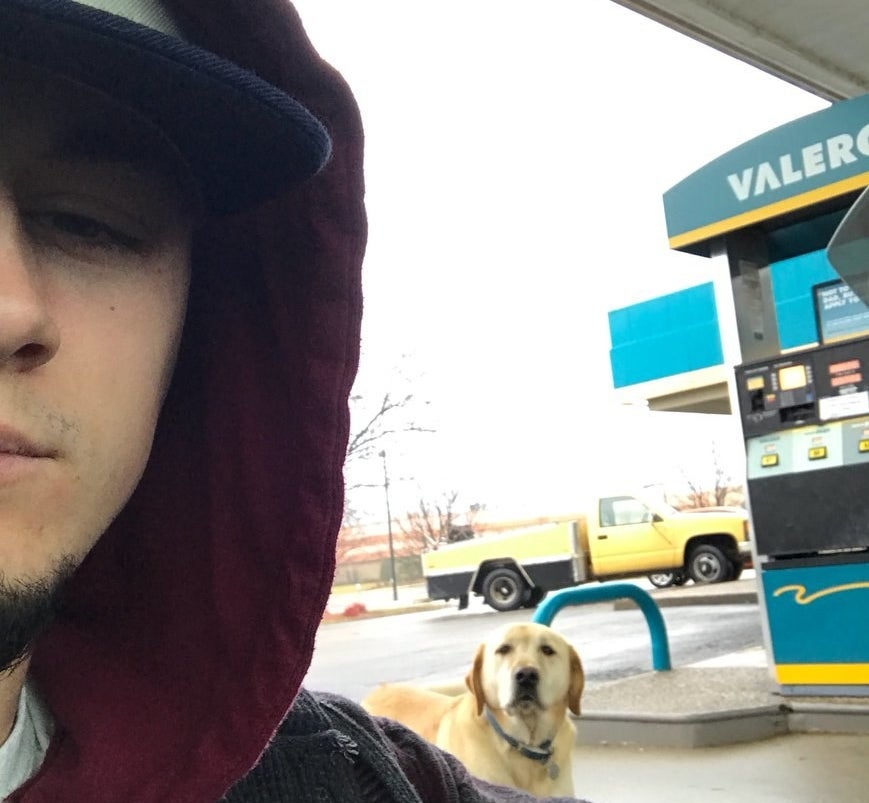 "My name is Dew. I am not lost. I like to roam. Tell me to go home," Dew's collar reads.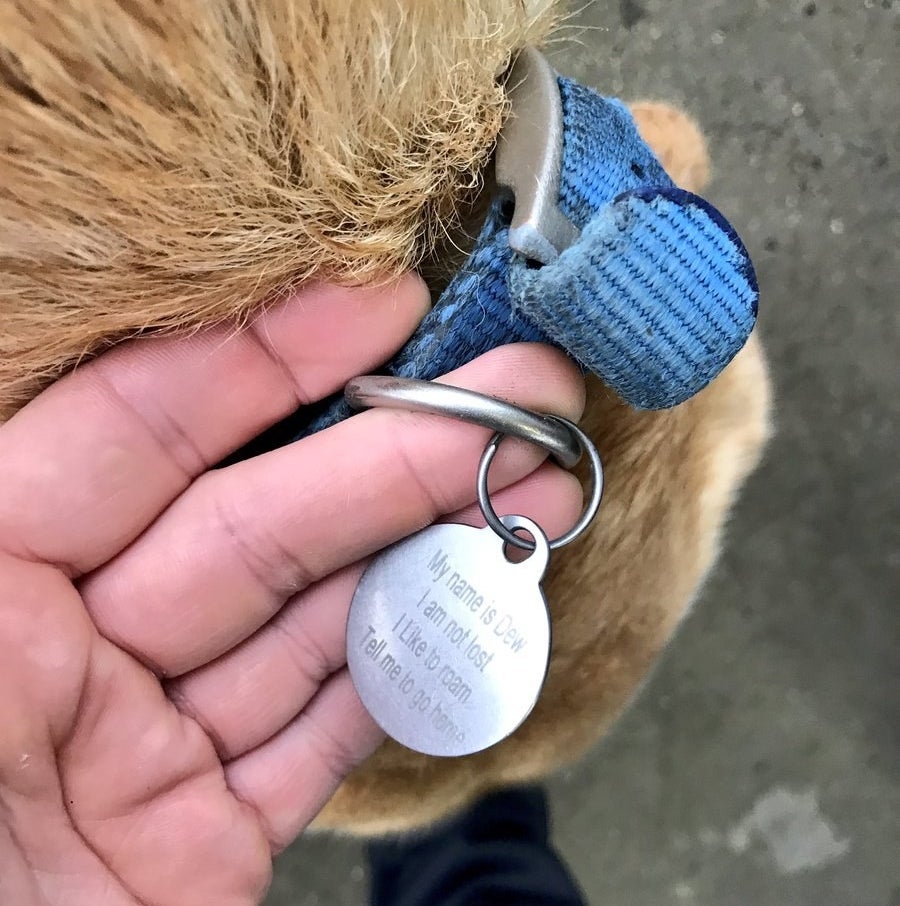 The gas station where Wilson spotted the doggo is at the end of his family's property.
Dew roams there, but he has a lot of hangouts, including the local firehouse, the nearby school, and, of course, the neighboring house.
He's popular in his hometown. "The firehouse guys just love him, he has even been on rides with them," Lee said.
"The ladies on our street will cook extra steak or hamburgers just to save them for when Dew comes by," she said. One neighbor, according to Lee, was comforted by Dew during a moment of sadness.
"She was on her porch crying and really going through a hard time. Dew had come up on her porch and consoled her," she said.
19-year-old Jessie Wayne said that Dew visited her softball practices. "He is like the chilliest dog ever," she said.
Although people online largely found Dew's roaming to be adorable and harmless, others were worried about his safety.
Lee said that Dew is chipped and that he wears a GPS collar. "He is very monitored," she said. "[He] does not go far, is home every night, and does not miss a meal."
Friendly, adventurous, AND responsible.