The name announcement followed Kylie addressing her pregnancy for the first time in a post and video Sunday.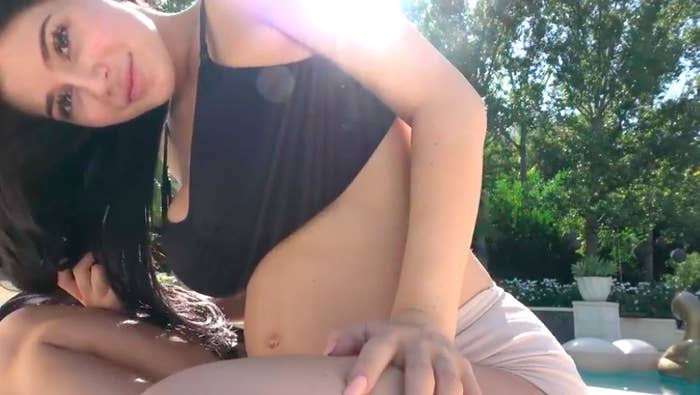 Given that an adult film star, Stephanie Clifford, who performs as Stormy Daniels, has been in the news lately for reportedly being paid to keep quiet about an alleged consensual sexual encounter with Donald Trump, some people wondered if Jenner knew about...erm, that bit of news.
Someone had a question.
People also began to tell stories using names from the Kardashian/Jenner family.
For those who need a quick primer on where we're at so far on the name front:
Chicago, North, and Saint are the children of Kim Kardashian and Kanye West.
Dream is the daughter born to Rob Kardashian and Blac Chyna.
Reign, Penelope, and Mason are the children of Kourtney Kardashian and Scott Disick.
OK, here we go.
Most narratives involved a STORMI night in CHICAGO.
It was all a dream.
"The plot thickens..."
"What is my life!?!" this person asked after sharing their creation.
And a whole lot of people also thought...weather reports.
"Is it Stormi? Naw it's just Reign Over by North Chicago."
Welcome to the world, Stormi.