This is Anzie Dasabe, 18, from Brooklyn.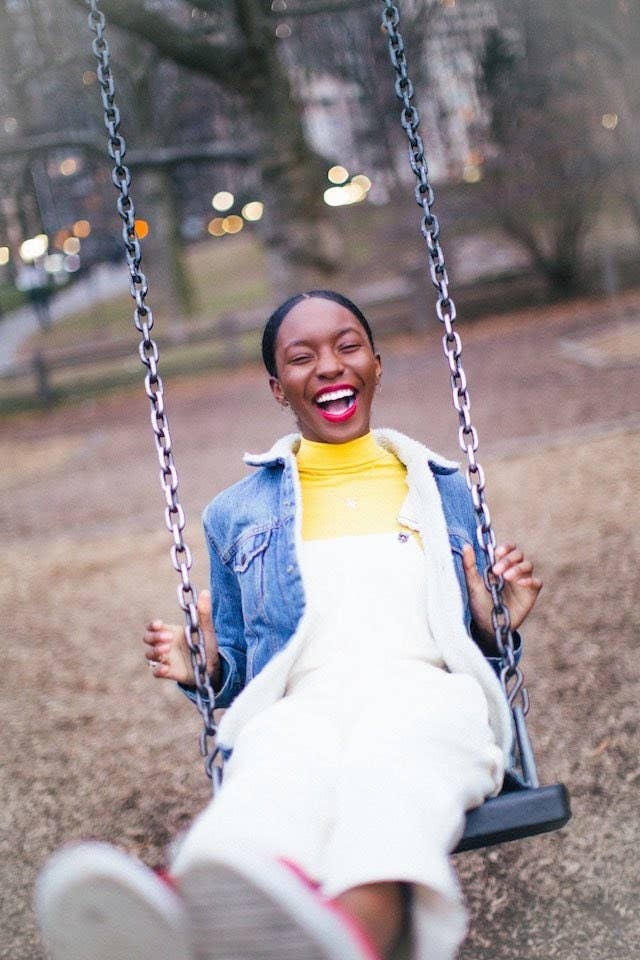 And this is her 21-year-old classmate and neighbor, Rebekah Lambdin.
On Wednesday night, Lambdin saw Dasabe crying. "I was running down the stairs with tears streaming down my face," Dasabe told BuzzFeed News.
"Rebekah was passing by at the same time then stop to ask me what was wrong and I just choked out 'boys' and kept running," she said.
"We had two classes previously but we didn't know each other very well."
"I wanted to help her," said Lambdin. So that night, she left some flowers on Dasabe's doorstep with a note.
The teen found the surprise in the morning.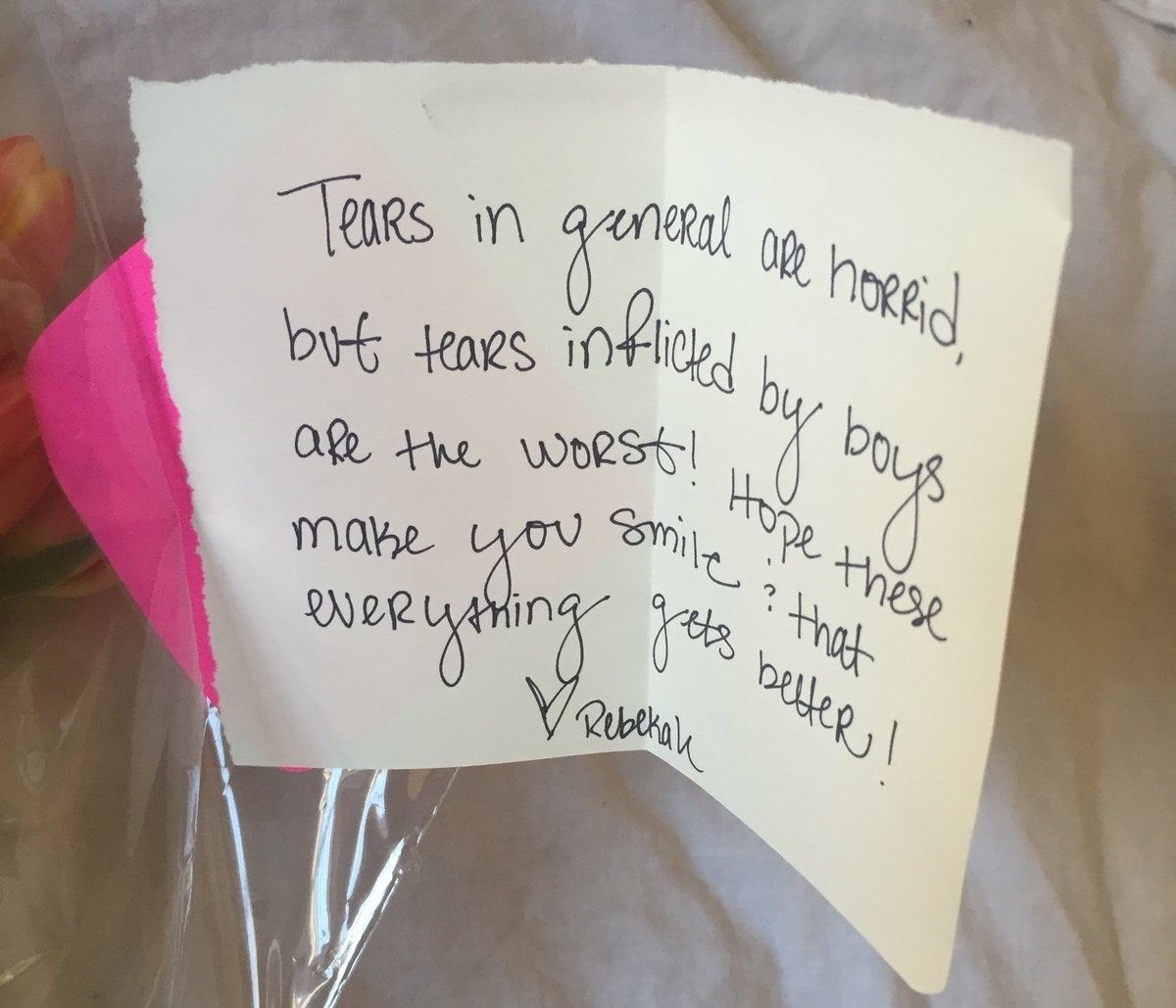 "It made me feel like someone cared. Oftentimes in New York City when people are crying you just try to avoid eye contact," Dasabe said.
So many people responded to Dasabe's tweet with a suggestion.
Seriously.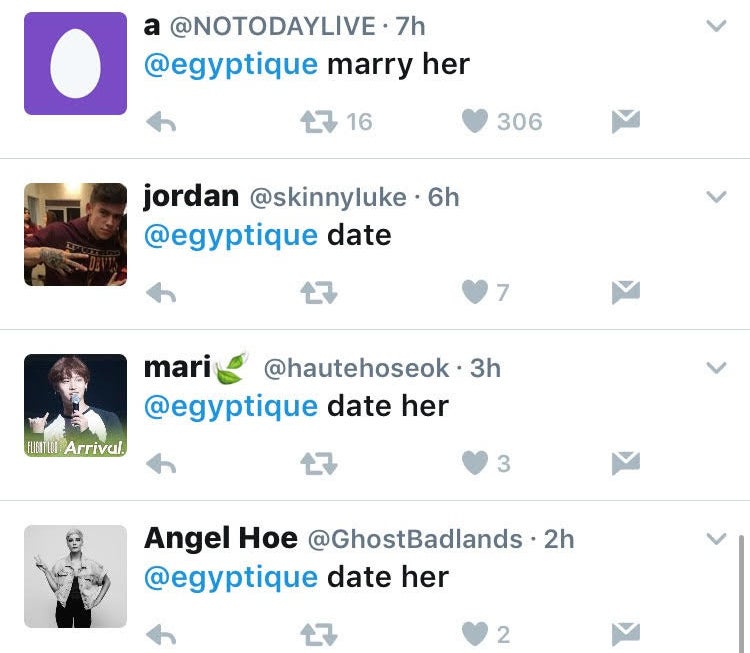 People thought that it was a prime example of ~women helping women.~
They said "we need more girl love like this."
"How many times has a woman rescued you?" asked one person.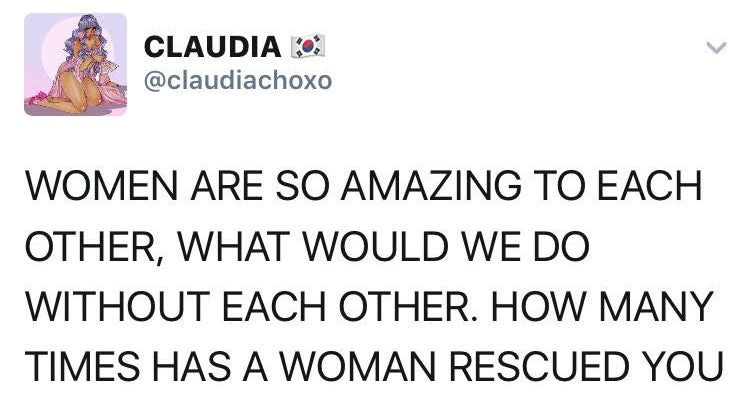 Dasabe sent Lambidn a note, thanking her for the flowers. "Girls look out for girls," she wrote.