ICYMI: Mason Ramsey, an 11-year-old boy from a small town called Golconda in Illinois, became a meme after a clip of him covering "Lovesick Blues" by Hank Williams in a Walmart went insanely viral.
Everyone is pretty obsessed with his yodeling. He has stans.
Mason, as predicted, recently sat down with Ellen DeGeneres.
Mason, who described himself as a "country boy," said that his grandfather also yodels but he isn't good at it. Mason said often sings at Walmart, "because that's the only store we've got." The tween said he has performed at the store "like 50,000 times."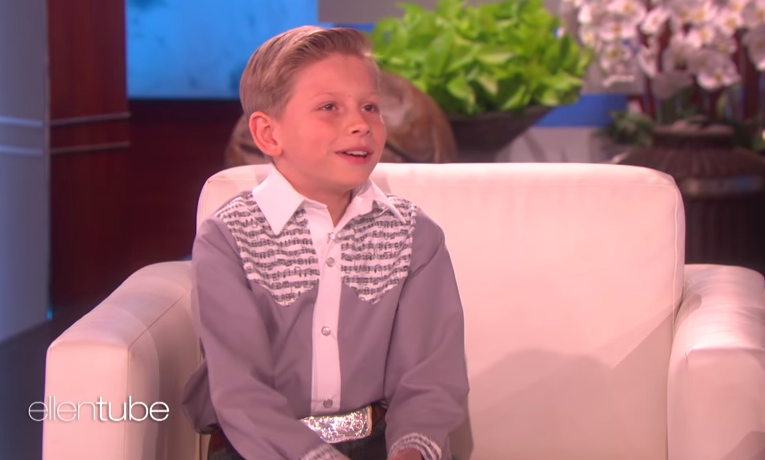 When asked by DeGeneres what he'll do if his dream of becoming a famous country singer is realized, Mason responded: "Well, I'm going to save up all that money, and I'm going to go to college, and then I'm going to move to Florida and I'm going to work my way up in a motor home."
At the end of the show, DeGeneres announced that Mason will be performing at the Grand Ole Opry on Saturday, making a dream of his come true. He seemed pretty excited and emotional about the surprise.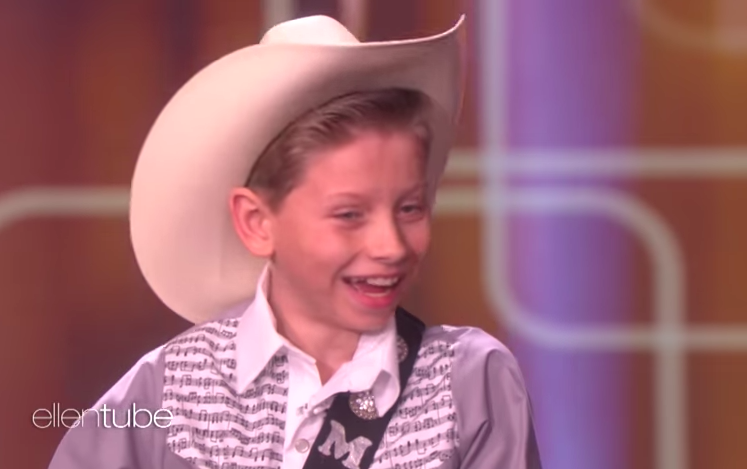 Mason will also be performing at a "huge concert" at his local Walmart in Harrisburg, Illinois. The corporation is giving him a $15,000 college scholarship.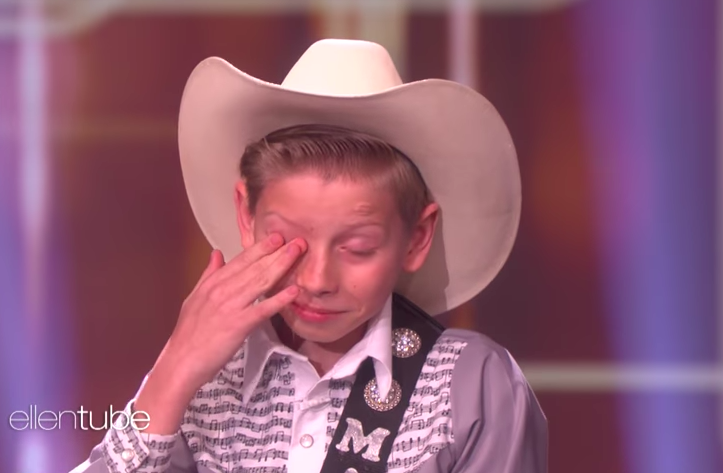 Best of luck, Mason!