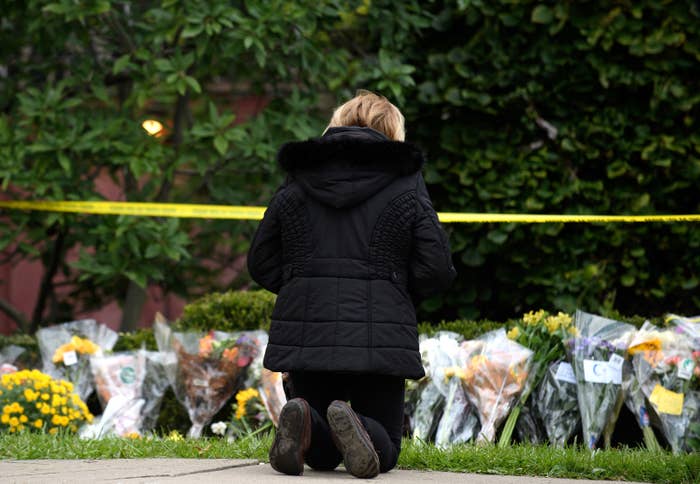 A gunman shouting anti-Semitic statements opened fire inside the Tree of Life synagogue in Pittsburgh, Pennsylvania, on Saturday morning, leaving behind a trail of death and destruction.
Three different congregations had been meeting for regular Shabbat services inside the large building in the Squirrel Hill neighborhood when the gunman entered. Eleven worshippers didn't make it out alive.
A suspect has now been arrested and charged under federal hate crime laws.
Here are the stories of the 11 victims from the mass shooting, which is believed to be the deadliest attack on the Jewish community in US history.
Melvin Wax, 88, of Squirrel Hill
Melvin Wax's friend Myron Snider told the Associated Press that Wax was a "kind person."
"When my daughters were younger, they would go to him, and he would help them with their federal income tax every year. Never charged them," Snider told the news outlet. The two friends also enjoyed trading laughs together, he added.
"He and I used to, at the end of services, try to tell a joke or two to each other," Snider said. "Most of the time they were clean jokes. Most of the time. I won't say all the time. But most of the time."
In 2013, Wax took the time to write to the Pittsburgh Post-Gazette for a column on "Random Acts of Kindness," detailing how security guards at a hospital had helped him and his wife fix a flat tire. "It wasn't easy — they had to struggle to get the damaged tire off. They worked approximately 30 minutes and did the job. They wouldn't accept any reward, but they get my MVP award!" he wrote.
A family friend, Bill Cartiff, told the Pittsburgh Post-Gazette that Wax was an "easygoing, gentle, quiet" man. Going to synagogue was just part of Wax's routine, Cartiff said.
"That was as important to him as having breakfast," he said.
Daniel Stein, 71, of Squirrel Hill
Stein's nephew, Steven Halle, 55, described his uncle as a "family man" who worked hard and loved his synagogue.
"He was a great person," Halle told BuzzFeed News in an interview Sunday. "He was a family man. He worked hard. He was religious. He loved going to the synagogue every Saturday, every week, to do events. He loved to be there. This is what he looked forward to every week. He never missed it."
Halle said Stein thrived in the company of others, and after he retired, he still "picked up odd jobs, just to be with people."
Noting mournfully that Stein's grandson was born just last year, Halle added, "I think that's the worst of it. This grandson will never get to have his grandfather. It's a tragic loss."
"My aunt and her kids are totally devastated," Halle said. "Nobody got to say goodbye."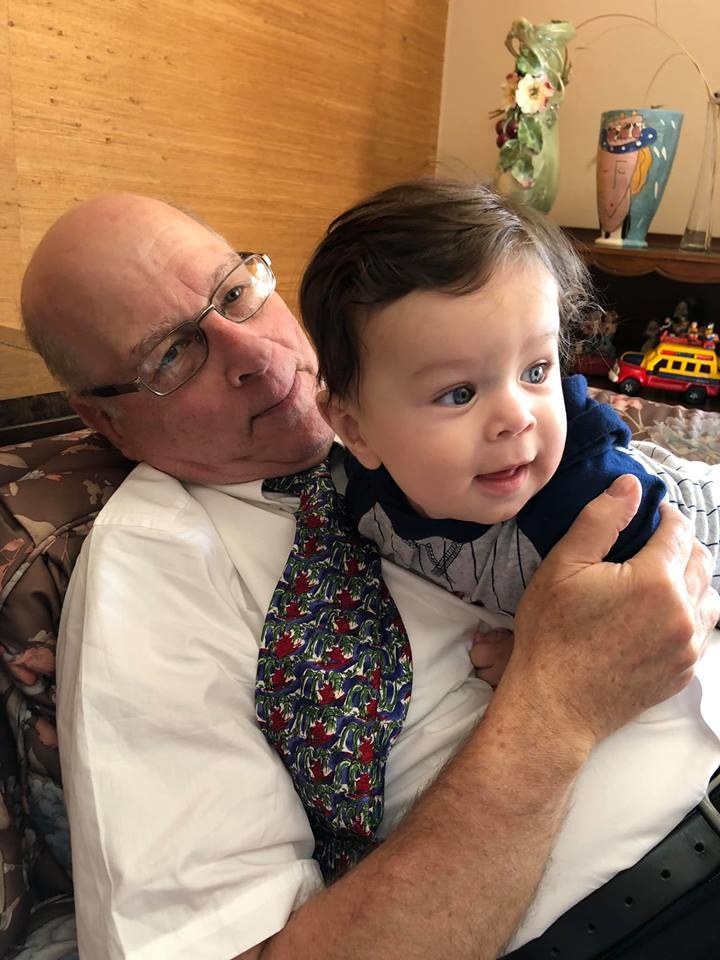 In a Facebook post on Sunday, Joe Stein, Daniel's son, wrote about his father's love for his grandson and the Tree of Life synagogue.

"My dad was a simple man and did not require much. In the picture below he was having a great day doing two things he loved very much," Joe Stein wrote. "He had just finished coming from synagogue, which he loved, and then got to play with his grandson which he loved even more! We love you dad more than you'll ever know!"
Joyce Fienberg, 75, of Oakland in the city of Pittsburgh
Joyce Fienberg worked at the Learning Research and Development Center from 1983 until 2008 as a research specialist, the organization wrote in a tribute posted on Facebook, calling Fienberg "an engaging, elegant, and warm person."

Gaea Leinhardt, who worked with Fienberg at the center characterized the former research assistant as "a magnificently caring, generous and thoughtful human being."

"She never forgot anyone's birthday. She was always available for whatever one might need," Leinhardt told the Washington Post.
Joyce's late husband, Stephen Fienberg, was an internationally acclaimed professor of statistics and social science at Carnegie Mellon University. When he died in 2016, a funeral service was held at the Tree of Life synagogue.

A Twitter account for Stephen Fienberg's former department at the university described Joyce as a "treasured member of the @CMU_Stats family for almost 40 years."
"She was much loved and will be deeply missed," the group said.
Statistician Jason Connor said the Fienbergs were "like parents" to the professor's students. "We knew we had a place for dinner or a hug or wine and talk. Such caring sweet gentle generous souls," he wrote on Twitter. "2 sons lost a mom senselessly. But about 60 of Steve's students lost a mom too."
Cecil Rosenthal, 59, and David Rosenthal, 54, of Squirrel Hill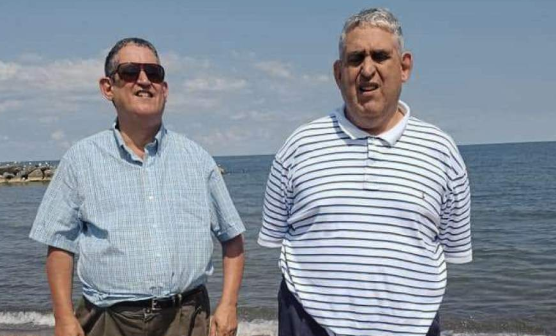 Cecil Rosenthal and his brother, David Rosenthal, never missed a Saturday service at Tree of Life. The two brothers, who had intellectual disabilities, were "inseparable," and lived together in Squirrel Hill, according to Chris Schopf of Achieva, an organization that helps people with disabilities in Pittsburgh.
"Cecil's laugh was infectious," Schopf said in a statement. "David was so kind and had such a gentle spirit. Together, they looked out for one another. They were inseparable. Most of all, they were kind, good people with a strong faith and respect for everyone around."
Cecil was more outgoing, while David was quieter, family friend Raye Coffey told the Pittsburgh Tribune-Review.
For almost a decade, Cecil had also been an active member of Best Buddies, a nonprofit group that works to enhance the lives of people with intellectual disabilities by pairing them with friends.

"Cecil's faith was a huge part of his life, and Best Buddies was the other big part of his life," Samantha Civitate, the group's Pittsburgh area director, told BuzzFeed News.
Civitate said she would regularly see Cecil at the group's community events, where he would often be looking for a "snack buddy" to enjoy food with.
"Everyone that has spoken about him has just said how kind and gentle he was," she said.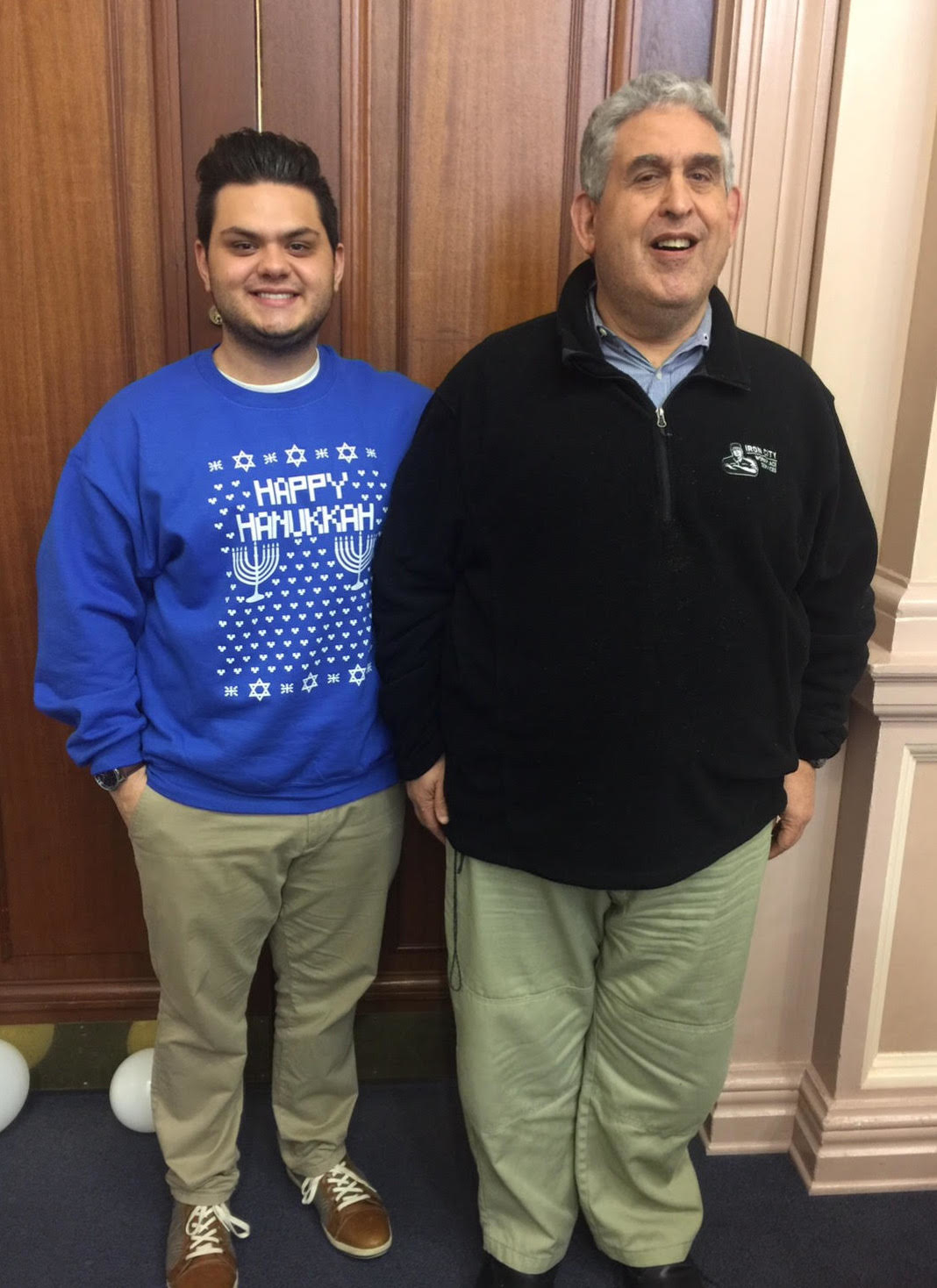 Cecil was partnered with his last friend, Duquesne University student David DeFelice, in 2015. Writing on Facebook about the first time he met Cecil, DeFelice said that his new friend was "elated" when he discovered DeFelice was also Jewish. The pair once went to the Tree of Life synagogue together to daven, or to recite Jewish prayers.
"A kind and spirited individual with a giant heart," DeFelice wrote of Cecil, who he said was "murdered for simply being Jewish."
Jerry Rabinowitz, 66, of Edgewood borough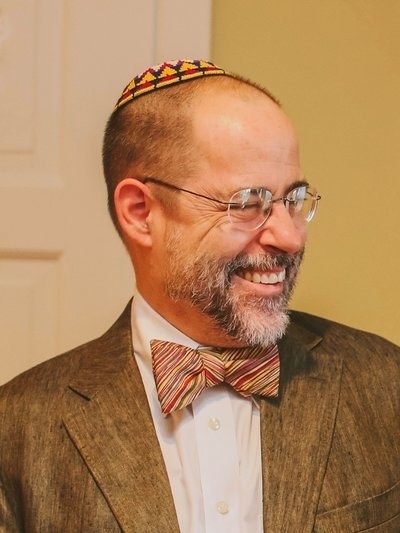 Dr. Jerry Rabinowitz was a doctor of family medicine at UPMC Shadyside. He had been in practice with his friend, Dr. Kenneth Ciesielka, for more than 30 years, Ciesielka told the AP.
"His patients are going to miss him terribly. His family is going to miss him terribly, and I am going to miss him," Ciesielka said. "He was just one of the kindest, finest people."
Tami Minnier, UPMC's chief quality officer, said the loss was devastating to the staff.
"Those of us who worked with him respected and admired his devotion to his work and faith," Minnier said.
Jerry Schmidt, a former patient, told the Pittsburgh Tribune-Review that Rabinowitz was a remarkable doctor.
"Every time I would see him, he would do the exam and he would then take me into his office and we talked. There was no rush to get out of his office. It was like I was the only patient he had — and I know that's not true," Schmitt told his son, reporter Ben Schmitt.
Former Allegheny County deputy district attorney Law Claus, another acquaintance of Rabinowitz's, called the doctor a "trusted confidant and healer."
In an email to sent to his former coworkers, Claus said Rabinowitz was a man of sage advice who had a touch of "genuine humor," according to the AP. "He had a truly uplifting demeanor, and as a practicing physician he was among the very best."
Rose Mallinger, 97, of Squirrel Hill
Former Tree of Life rabbi Chuck Diamond told NPR that Mallinger, the oldest victim of Saturday's shooting, had a youthful spirit.
"[Mallinger] was in her nineties, but she was one of the younger ones among us, I have to tell you, in terms of her spirit," he said. "Rose was wonderful."
A old picture shared on Facebook by her daughter Lauren showed a tiny, beaming Rose towered over by her three grandchildren.
Robin Friedman, who told CNN that Mallinger had worked as a secretary in her school's office many years ago, described her as "spry" and "vibrant."
"She had a lot of years left," the friend said.
Richard Gottfried, 65, of Ross Township
Richard Gottfried was a dentist who started a practice with his wife in 1984. He had graduated from the University of Pittsburgh in 1974. Gottfried was also an avid runner who competed in the Pittsburgh Great Race some 28 times.
Gottfried went to synagogue each Saturday, and was a committed member of the New Light Congregation, according to the AP. The copresident of New Light, Stephen Cohen, told the outlet that Gottfried, Wax, and Stein were the "religious heart of our congregation."
"They led the service. They maintained the Torah. They did what needed to be done with the rabbi to make services happen," Cohen said.
"My uncle was murdered doing what he loved, praying to G-D," Richard's nephew, Jacob Gottfried, wrote on Twitter. "I don't want to live in a world where I must fear to live as a Jew."

Bernice Simon, 84, and Sylvan Simon, 86, of Wilkinsburg
Known fondly by friends and neighbors as "Syl and Bernice," the sweet, "down-to-earth" couple were together for more than 53 years. They first announced their engagement in April 1965, according to the Tribune-Review and newspaper accounts.

When one of the couple's sons, Martin, died in a motorcycle accident in 2010 at age 48, the family asked for contributions in his memory to be made to the Tree of Life.
Bernice liked to bake cranberry breads, and the couple had a pug named Max, one neighbor said. They always held hands and smiled, Heather Graham, who lived next door, told the Tribune.
"He would open the door for her — all those things that you want from another person," she said. "They were really generous and nice to everybody. It's just horrific."
Irving Younger, 69, of Mt. Washington in the city of Pittsburgh
Irving Younger ran a real estate company in Squirrel Hill for many years, and also volunteered as a youth baseball coach, the Tribune-Review reported.
Tina Prizner, who lived next to Younger, told the paper that Younger was a "wonderful dad and grandpa."

"He talked about his daughter and his grandson, always, and he never had an unkind word to say about anybody," she said.
He was incredibly passionate about his Jewish faith. "He went every day. He was an usher at his synagogue, and he never missed a day," Prizner said. "He'd come home, maybe grab a bite to eat, and go back again."
She called him very "kind" and said that he was a "beautiful" human being.
"He was a beautiful person. A beautiful soul," she said.