Meet Cathleen Cavin and Brian Herrera. They matched on Tinder around eight months ago.
On their first date, Cavin saw a white and orange tabby cat at Herrera's house.
She exclaimed that it was her cat Ozzy. "He thought I was nuts," Cavin told BuzzFeed News.
They came to find out that Herrera adopted his cat, Butter, from the same shelter within days of Cavin.
She was stunned. "Not only did we have love at first sight, but we have each other's cats' brothers?" she said she remembers thinking.
The shelter later confirmed to Cavin that Ozzy and Butter were brothers through shelter records.
The couple soon fell in love, and their love has brought the cats back together. Here's Ozzy and Butter reuniting for the first time. "The first time they met they were hesitant, but it really felt like Ozzy remembered Butter," Cavin said.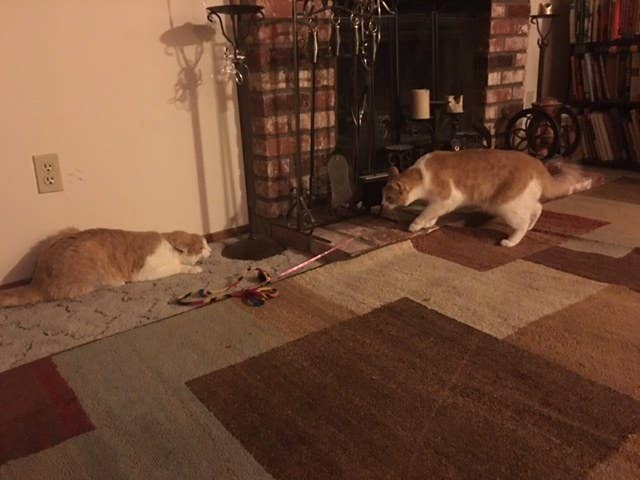 This whole discovery was made even sweeter by the fact that Cavin had promised her daughter, Cali, to one day find Ozzy's brother. She regretted not adopting them both.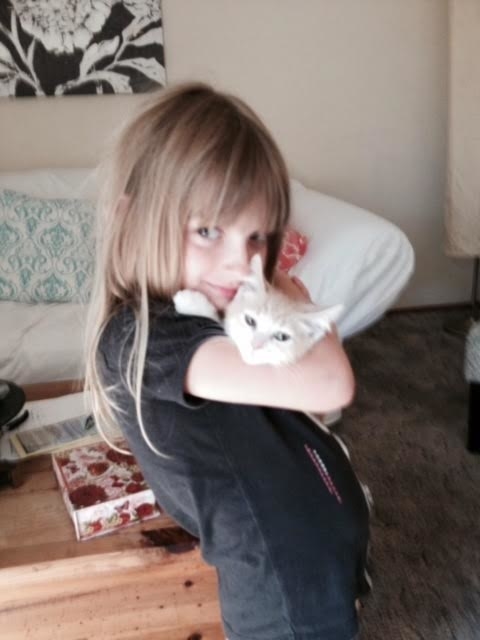 "[She] would say that Ozzy was sad because he missed his brother, and he was!" Cavin said.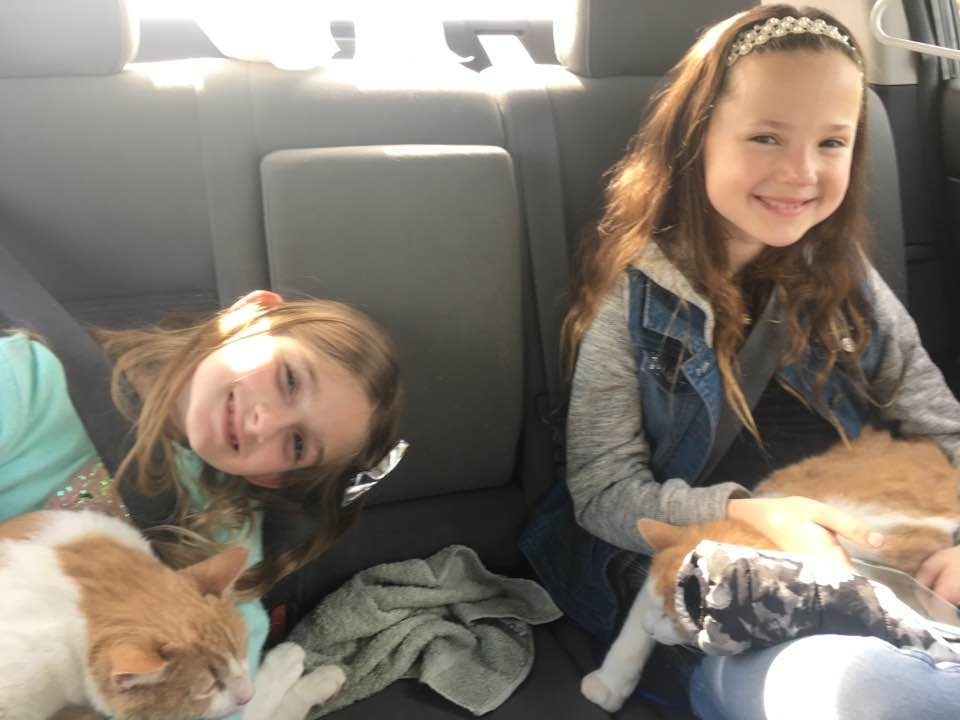 Ozzy and Butter will be moving in together in March with their humans!