Zaineb "Zee" Abdulla is the 24-year-old vice president of Deaf Planet Soul, a Chicago-based nonprofit that empowers the Deaf and hard of hearing.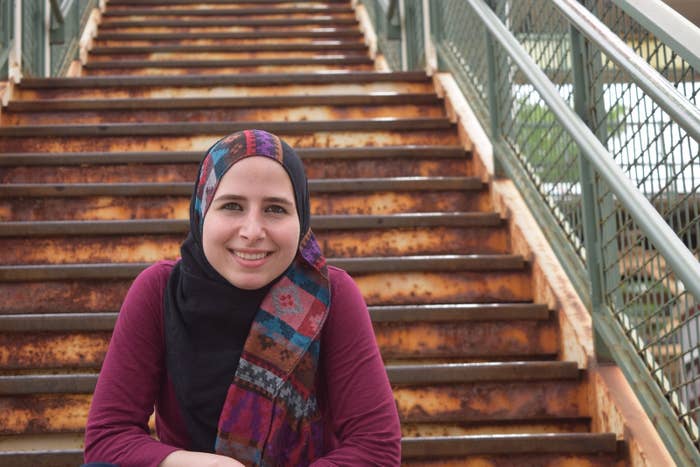 Abdulla told BuzzFeed News that part of her role at DPS is to teach a self defense class for women with hearing, cognitive, and/or physical disabilities.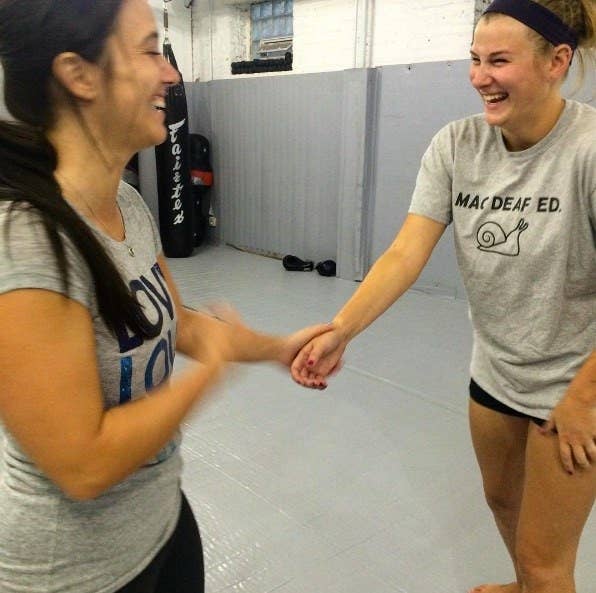 On Saturday, Abdulla contacted Misho Ceko, the head instructor at Chicago Mixed Martial Arts, to develop what she calls a "Hate Crime Survival Seminar."
It was motivated, she said, by the recent spike in racist and violent incidents against Muslims and other groups.
The pair got to work on putting two escapes together. The movements are based on Brazilian Jui Jitsu, and are specifically designed to help smaller people overcome larger opponents.
"I've tried this move on very large men and it's been successful every single time," she said, adding she's "not a skilled or known fighter by any means."
Abdulla details the instructions in both English and ASL. They show how to defend from an attack from the front.
And from an attack from behind.
Abdulla posted videos of the movements on Facebook. "In this post-election hate crime spike, self defense is more important than ever," she wrote.
And on the posts she also encouraged the videos to spread: "Please share widely, especially with our sisters in the 'redder' states."
Since she shared the footage on Tuesday, she has received requests from community centers, houses of worships, school groups, and more to teach the two new seminars: a one-hour self defense course and a two-hour version that thoroughly addresses hate crimes.
Both courses, she explained, include the new self defense techniques.
"We are working now to sort through [the requests] and to start planning out the dates," Abdulla said.
The educator has only taught one class, but she said it was a huge success.
"One-hundred percent of participants indicated improved levels of self confidence, self-esteem, and sense of safety," she said.
Here are the full videos of what Abdulla calls the "Hijab Grab Escape:"