Joe Gullo and his sister, Meg, love to one-up each other with silly gifts, he told BuzzFeed News.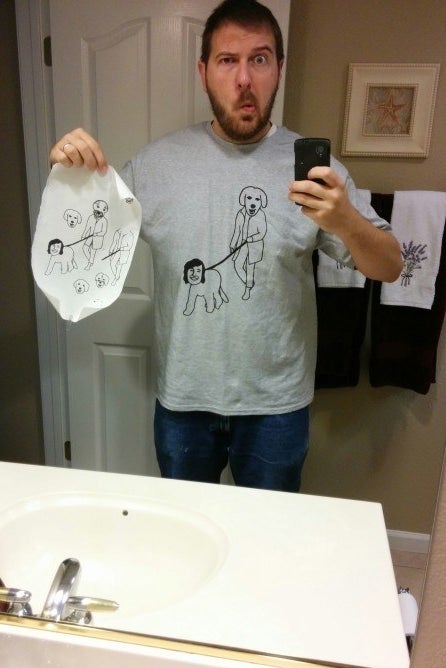 These are some past gifts from Gullo: a head from a suit of armor and a shirt inspired by Meg's dog, Delores.
This year he wanted to do something unbeatable for her birthday, Gullo said. He tried to commission Renaissance portraits of Meg and Dolores, but the cost was too high. So, he went full DIY.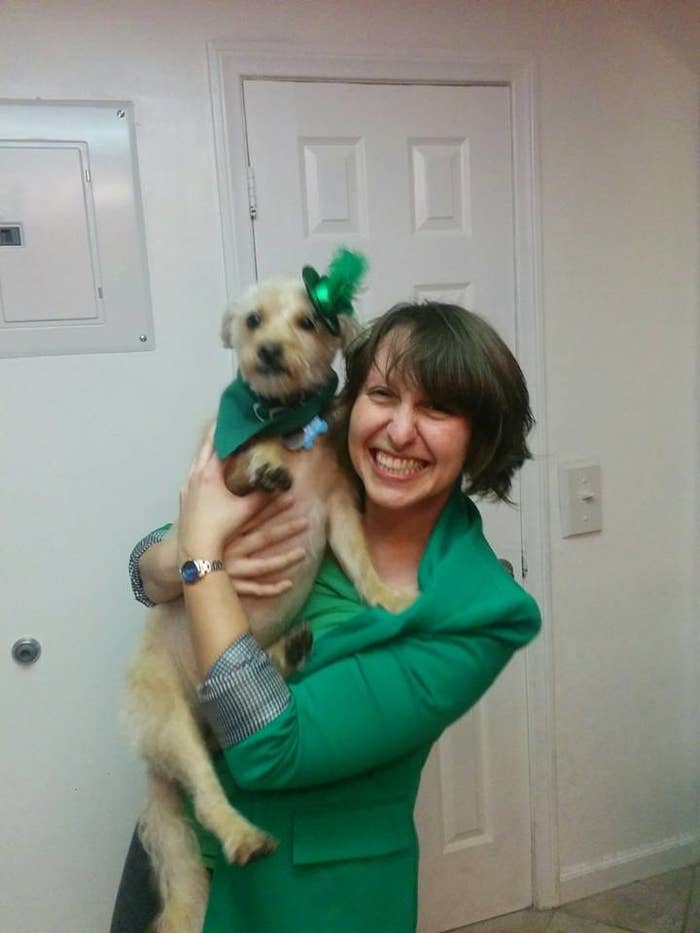 Gullo "googled Renaissance portraits," and settled on these beauties.
Then, with some photoshop 101, some paint, and some Mod Podge, he made his own.
He even constructed the frames.
The results are INCREDIBLE. Voilà!
That face...
Best. Gift. Ever.
"Meg loved the gift," Gullo said. "She loves big obnoxious things."
What a sweet bro!