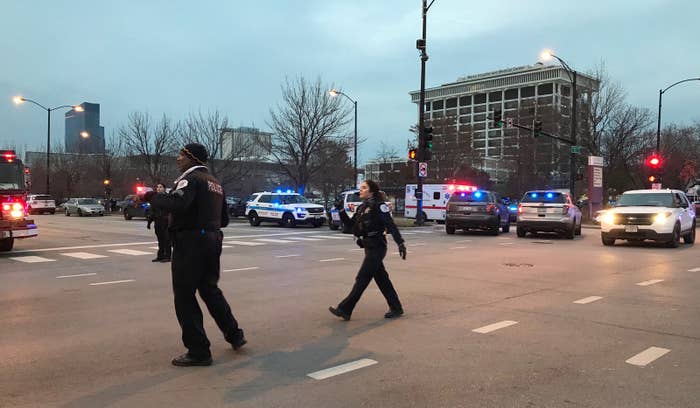 Doctors are once again claiming gun violence as their lane after a gunman shot and killed three people at a Chicago hospital on Monday.

"THIS IS OUR LANE," Vineet Arora, a professor of medicine at the University of Chicago, tweeted Monday afternoon in response to news of the victims. "No one should have to fear for their life in a hospital (or anywhere) because of guns."
Earlier this month, the National Rifle Association (NRA) told doctors to "stay in their lane" after the American College of Physicians called gun violence a "public health crisis" in a new report.

"Someone should tell self-important anti-gun doctors to stay in their lane," the gun lobby tweeted. Doctors then used the hashtag #ThisIsOurLane to respond to the NRA, sharing gruesome photos, like this one, of what it's like to treat victims of gun violence.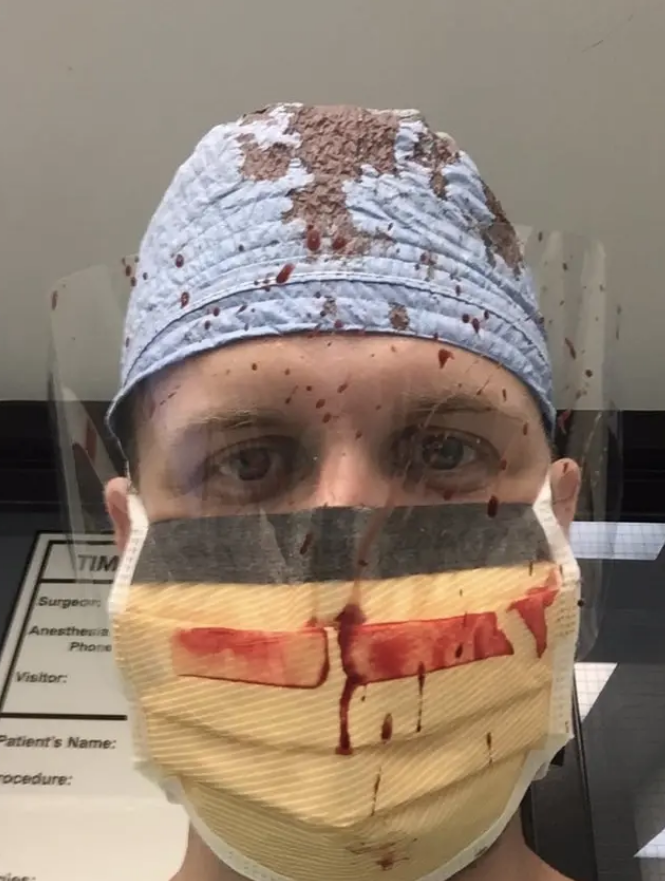 Now, roughly a week later, the hashtag is circulating again, this time in response to the Chicago shooting, in which a man attacked and killed his former fiancé, Dr. Tamara O'Neal, outside Mercy Hospital. He then entered the hospital, shooting and killing two others — police officer Samuel Jimenez and Dayna Less, a pharmacist. The shooter also died.

In an email to BuzzFeed News on Tuesday, Vineet Arora, a Chicago-based doctor, said O'Neal's death was a "tragic loss of life of an EM physician who specializes in saving lives."

"So, we not only lost her life, but all the future lives she would save," Arora said. "My heart goes out to the family, colleagues, and friends of all those that were killed."

She is also heartbroken for the physicians who treated the victims, "including one of our physicians who was her colleague," Arora said.
Dr. John Purakal, who works in emergency medicine at the University of Chicago, wrote an emotional tribute to O'Neal.
"I knew her, trained with her, saved lives with her and tonight, tried to save her life," he said.
The doctor also shared a photo of O'Neal with the hashtags #ThisIsOurLane and #GunControlNow.
"This is the face of the amazing emergency physician Dr. Tamara O'Neal, at work today, before she was murdered," emergency doctor Megan Ranney wrote on Twitter Monday night.

"Tomorrow, pledge to fight for women like her," she added. "Because #ThisIsOurLane. #Enough."
Marina Del Rios, who said she knew O'Neal "since she was a med student," used the hashtag #ThisIsMyFuckingLane to conclude her tweets about the doctor.
"She was our pride and joy," Rios wrote.

"Gun Violence is not just a statistic," Joseph Sakran, a trauma surgeon at Johns Hopkins Medicine and gun violence survivor, said early Tuesday.
"These people are fathers daughters, sisters," he added, before listing the names of the victims.

Arora told BuzzFeed News that she hopes more than physicians participate in the #ThisIsOurLane movement.
"I hope #thisisourlane hashtag will inspire a movement of not only physicians to speak up for common sense gun control, but for everyone to speak up to advocate for necessary change," she said.