After a game that was SO characteristic of America in 2016, the Cubs are our World Series champions.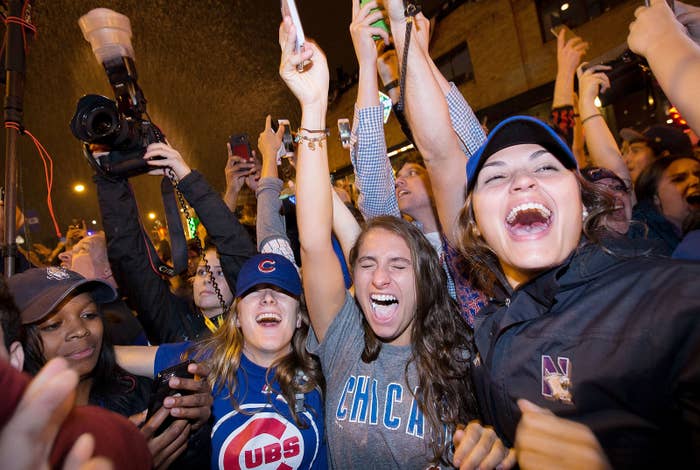 The internet's collectively bursting with joy.
Tons of people shared heartwarming reaction videos, particularly of their grandfathers. Like this beer saving grandpa. "My grandpa put this beer in his fridge 32 years ago and said he would open it when the cubs won the world series. Today was that day," this person shared.
People are ~especially~ loving this grandpa's reaction. Eighteen-year-old Clare Moser tweeted this video of her Grandfather, Dean. It's priceless.
"My grandpa has been waiting 81 years for this," she tweeted.
People love the video that captured the pure joy of winning after years of hope and heartbreak. To some, it explained their passion. "This is why I love sports," one person remarked.
Others pointed to Grandpa Dean's universal appeal. "I don't know your grandpa," one person responded, "but tonight he is America's grandpa."
Moser said her grandfather popped a bottle of wine to celebrate, "and made a toast to the Cubs."
"Winning," she added, "after so many years."